Porridge really is one of the simplest breakfasts you could make. It's full of nutritional goodness and is so adaptable to whichever ingredients you've got in stock. Whether you want to add fruit, some cocoa powder, cinnamon etc the combinations that work are endless!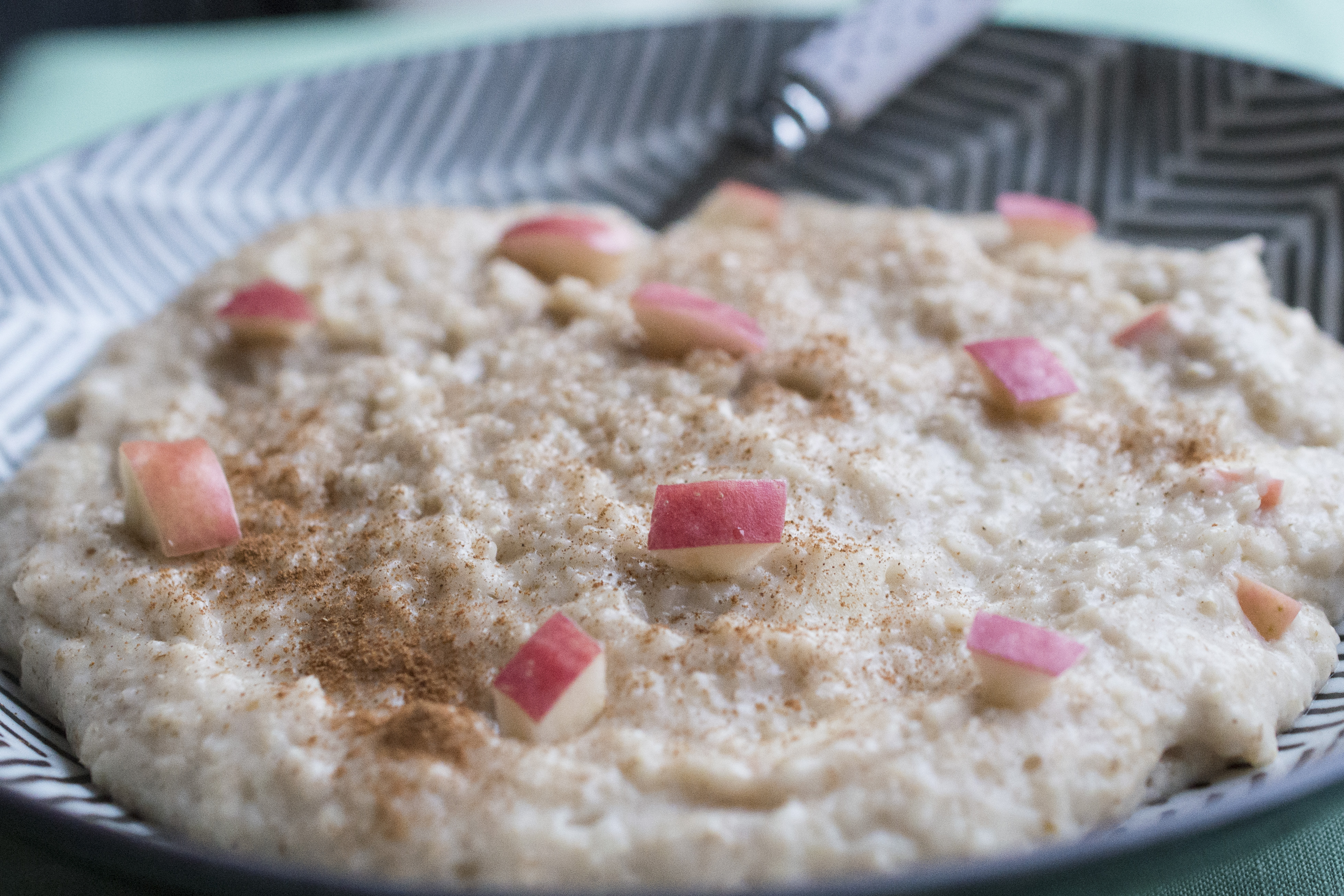 Apple & Cinnamon work very well together so I brought that into the porridge with a few additional ingredients too. 
Have it hot, warm or chilled, it tastes great for breakfast or just as a snack in-between meals, porridge is a winner.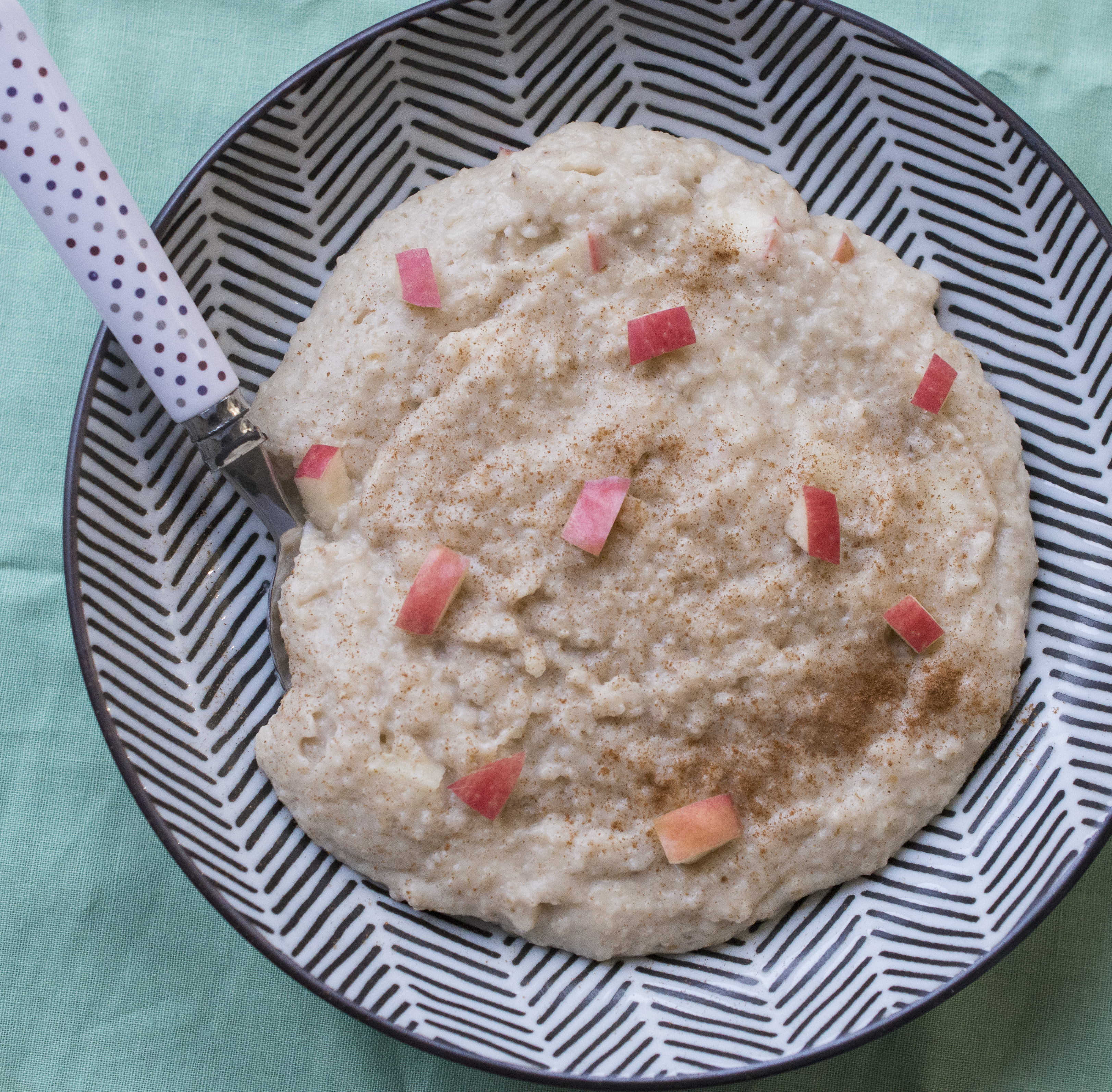 Apple & Honey Porridge
Ingredients
80g Rolled Oats
250ml Almond Milk
250ml Cold Water
1 tablespoon Honey
1 teaspoon Cinnamon
¼ Apple (peeled, cut into small chunks)
Instructions
In a small saucepan add the rolled oats along with the milk and water. Place the saucepan over a high heat and once the mixture starts to boil reduce the heat to a medium level.
Add the honey and cinnamon then stir regularly for 5 minutes until you get a thick, creamy consistency and the oats are soft.
Remove from the heat and add the apple chunks.
Leave to stand for 1 minute then serve.