"It's not the grandest of kitchens but it's as efficient as it gets"
---

So I wanted to share with you what my own personal kitchen looks like. You may have thought it's this vast, beautiful space with 3 ovens, many slow-cookers and an island in the middle but that's far from it. It's in fact quite basic, not the smallest I've had in the past but certainly not the biggest out there.
And that's absolutely fine. You see on TV people that have these dream kitchens that look like they're made for royalty and are so immaculate and clean, why? because they're probably hardly used! Or they do get used, but the TV people may make sure that the kitchen has been thoroughly deep cleaned first. Even the floors must be cleaned so that it gives the impression that the kitchen always looks this way. I've heard from a friend of mine that if you want to know the best steam cleaner for tile floors, you should have a look at these Steam Clean Reviews first. She's told me that I should have a look at them for ages now so that when I'm doing my cooking, I am working in a clean and hygienic area.
You've got to make the most of the space you've got and organise it in the most efficient way possible. As a result you'll know where everything is and be able to cook your dishes faster whilst taking away the majority of the stress you might currently face during cooking.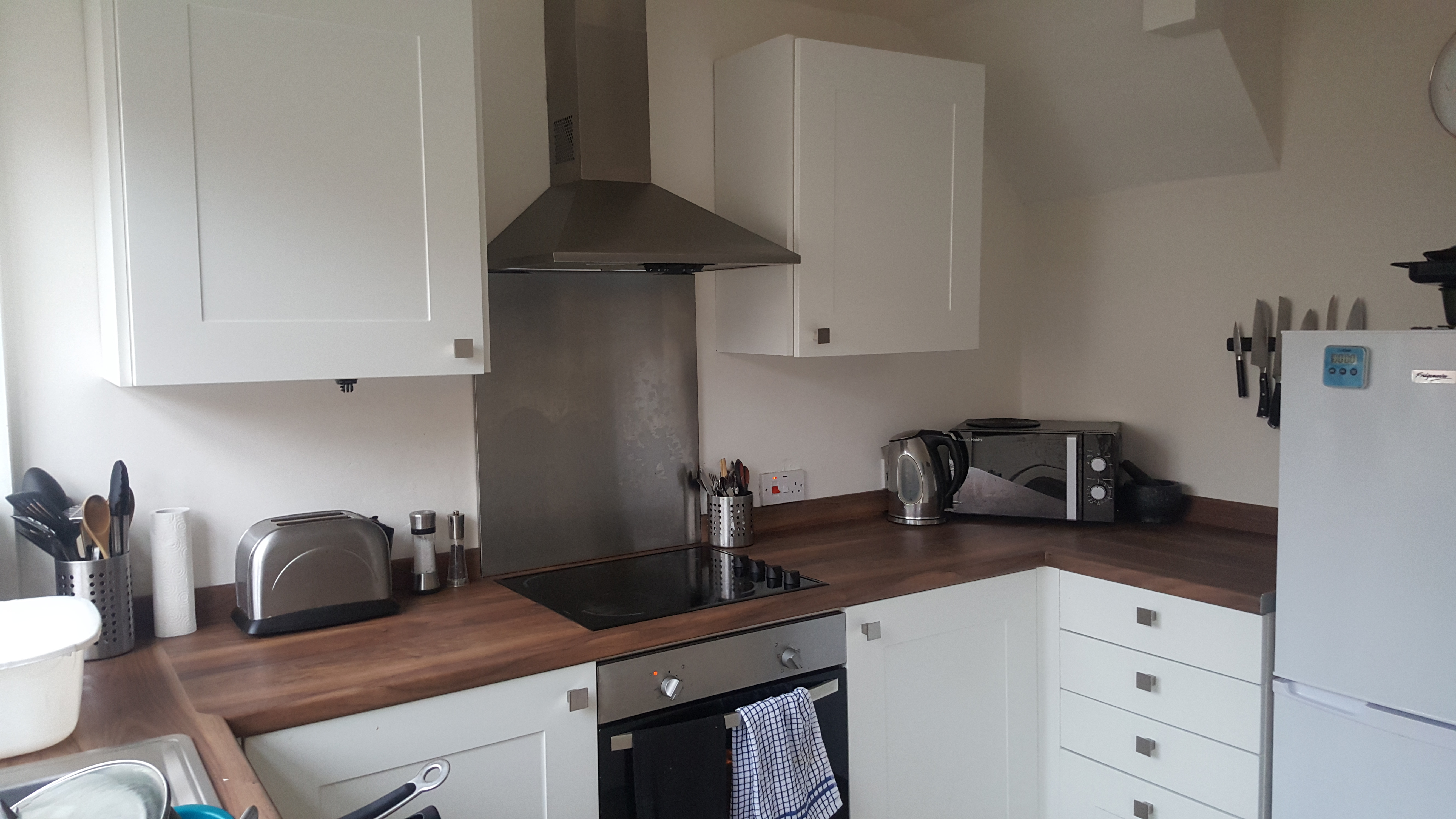 Kitchen Efficiency is all about working in a clean & tidy environment. I see many kitchens with so much clutter on and around the surfaces that it's any wonder a dish can even be produced! Have what you actually need in your kitchen and don't be a kitchen hoarder with all the latest gadgets and accessories that will only get used once a year! If you've got a relatively small kitchen like mine you'll know that space is a premium so you really have to abide by this rule.
In my kitchen everything has a home and that's where it stays. The more organised you are with where everything is, the less distracted you'll get when it comes to trying to follow a recipe. The last thing you want is to be looking around for your garlic crusher when you've got 2-3 pans to keep an eye on!
What Equipment
The most important advice I received when I first got started was to buy the best quality equipment that you can afford. That doesn't mean spending just for the sake of it. It means investing in quality, not just on a particular brand or name.
What do I mean by quality? Generally equipment that is heavier and well-built is much less likely to come apart after a few uses. I found this out the hard way when I got started and purchased a basic frying pan that had to be continually tightened after 2 or 3 uses each time. In the end I gave up and bought a durable, solid-based one that's lasted for years with no sign of wear and tear. Spending that little bit extra will go a long way and will last you years, decades or even a lifetime!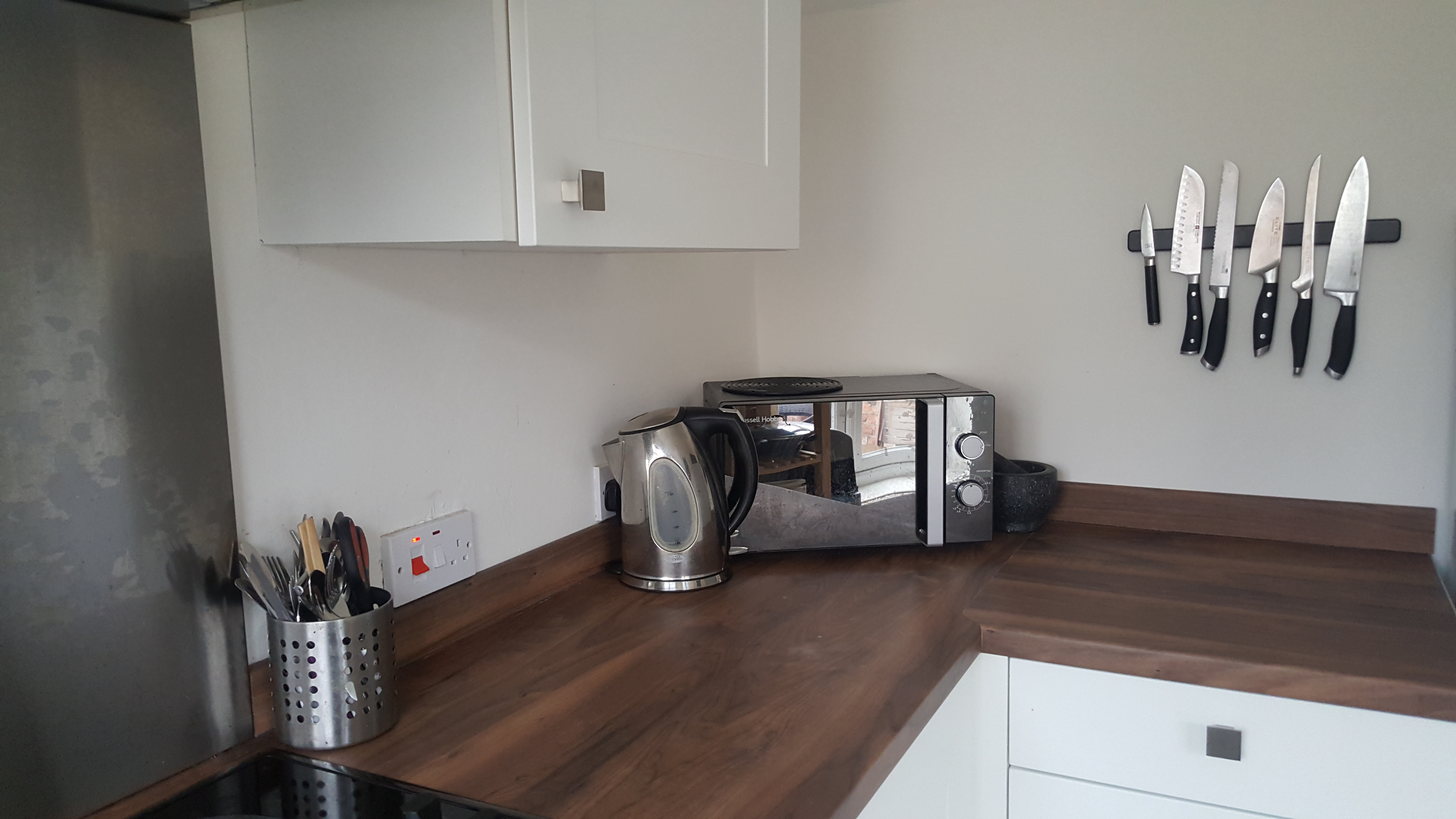 Knives
Probably the most important tool you'll be using in the kitchen. You want a knife that feels comfortable for you to hold when you pick it up. It should be weighty enough but not too heavy either. It should balance well and the blade should run right through to the base. I use the German brand Wushtof as they feel right for me but Japanese knives are also extremely durable as well as beautiful. I can imagine these are the kind of chef knives that expert chefs use because they are built to perform and last.
You need to take care of your knife by sharpening it with a Steel before and after each time you use it. The sharper the knife, the safer it is as you won't be putting any extra pressure on it to cut through an ingredient. Avoid adding the knife to the dishwasher for cleaning as it can damage the blade, always wash by hand (carefully!).
Pans
I have three main sized-saucepans and two frying pans, all of which are heavy-based. This helps to maintain and distribute the heat effectively which results in more even cooking. The handles are solid and not flimsy so it makes it easier to have full control over the hot contents. I have a 24cm and 30cm frying pan.
Chopping Boards
I have three main wood cutting boards. One for raw meat, one for veg and one for cooked meat. This is the minimum requirement as you never want to cross-contaminate between raw and cooked meat. An extra tip is to always secure the chopping board by placing a folded wet cloth underneath the board and then press down on it (the last thing you want is to be chopping and your board slips!) However, I know how tedious chopping up can be, especially with vegetables. It seems that all veg needs to be chopped in different types of ways, with different amounts of precision and when dealing with more than three at the same time, it can get tiring! That's why I've been taking a look at this site that explains different vegetable choppers…I've been looking into buying one, but I just didn't know which one was necessary for me. It's been extremely helpful!

Other Stuff
Some final advice within the kitchen is that whenever you're ready to chop you should have a small 'rubbish' bowl next to you so that you can discard all the bits of rubbish right away instead of having to turn back and forth to the bin every few minutes (which will definitely slow you down!)
These are the essentials however here are some extras that may be of use to you but only buy what you feel you'll use on a regular basis:-
Pestle & Mortar
Garlic Crusher
Electronic Timer
Kitchen Tongs
Sieve
Colander
Electronic Scales
Scissors
Wooden Spoons
Kitchen Shears
Slotted Spoon
Probe Thermometer
Vegetable Peeler
Small Bowls
Measuring Spoons
Measuring Jugs
Grater
Plastic Containers
I bought as I went along and built-up a solid collection over time. I use the majority of my kitchen equipment time and time again, don't waste your money on unnecessary fancy gadgets (like a risotto maker!) if you're not going to make regular use of them.
Anyway it's your kitchen and everyone has their own amount of space to make the most of. The important thing is that you're utilising it to the best of your ability. Go take a look at your own right now and ask yourself if you really need everything you can see in there!
Adam Warren