While many believe that the air fryer is overrated or just a glorified oven, there is one superpower that this has: crispiness. If you're ready to make the switch to healthy cooking, an air fryer could be just what you need. But what exactly are all the benefits of an air fryer? There's so much hype surrounding them, but are they actually worth it? Keep reading on to learn all about it and why every healthy home cook should get one!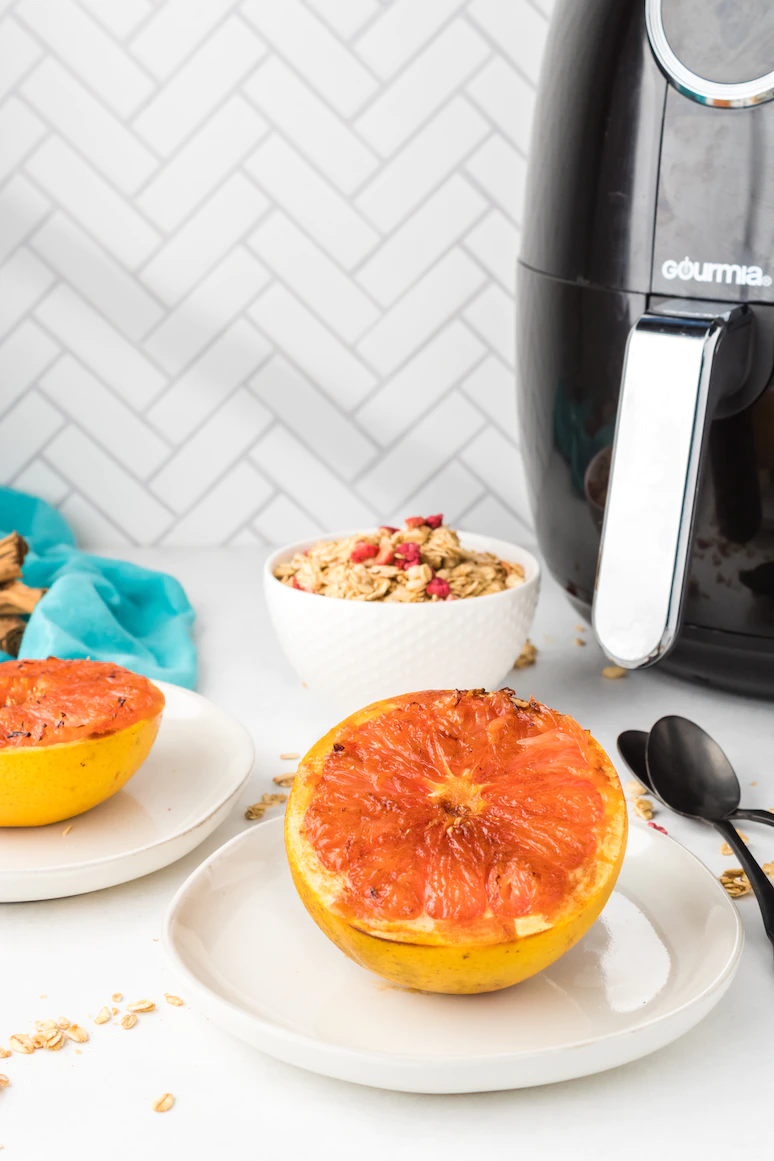 Healthy Cooking
Whether it's an oven or frying food, one issue is the oil. Oil does carry a lot of calories, but it's needed during cooking. With an air fryer, you can get the same crispiness without the use of large amounts of oil. This makes it a healthy alternative to cooking with fried foods and can help you maintain your diet. If you're a picky vegetable eater, air frying can make them crispy and tasty! The same can be said for meats, too. The calories add up, and sometimes, frying foods mean that some of the nutrition gets lost.
No Oil Needed
One of the beauties of the air fryer that you can't get with an oven is the crispy crunch that you want. Air fryers don't need a lot of oil to make tasty foods like fries, chicken wings, and tater tots. And that's a big plus for any health-conscious home cook. So this can be a sneaky way to get your kids eating healthy.
However, air frying doesn't mean that everything you make is healthy. For one, the food needs to be low in calorie and fat content to really benefit from the cooking method. Why not try air frying foods that are naturally oil-free or that have little to no oil added? You can also try dipping your vegetables in breadcrumbs before air-frying them to help them crisp up and become more flavorful.
Fast Cooking
If you're someone who's on the go but still needs those healthy meals, then the air fryer is the right choice. Sure, you could opt for the microwave, but you're not going to get that crispiness and crunch that an air fryer can provide. Saving time is what matters, and you can expect to save a lot of time. So, even if you want a fantastic breakfast in the mornings and want to learn how to cook bacon in an air fryer here, then you can do so. Besides, you don't have to preheat the oven for many recipes, and most air fryers have very short cook times, so you can be on your way to a delicious, homemade meal in no time.
Clean Up is a Breeze
Air frying your favorite restaurant-style foods is easier on the wallet and a healthier option. Compared to deep frying and pan frying, an air fryer uses less oil and makes a lot fewer messes. If you are a frequent home cook, you will need to give your air fryer a good cleaning on a regular basis. This can include taking out the basket, grate, or drawer and wiping it down with a damp cloth. The heating coil should also get a thorough scrub. Unlike cooking from a pan or even an oven, nothing splatters around, and you can expect to clean up to always stay easy!
Eco-Friendly
If you want to focus on living a healthy lifestyle, then you can't forget about staying eco-friendly too. Having a sustainable home that focuses on energy efficiency is so important. If you want to save energy, getting an air fryer could be a great way to do it. They typically use about the same amount of electricity as a regular oven and they can be extremely efficient when used for cooking small batches of food. But, like any appliance, it depends on how much food you're cooking and how often you use the air fryer. You should always be aware of how many kilowatts per hour your air fryer uses and make sure you're using it for the right type of food.
It's More Versatile
While many opt for using the microwave to reheat food, microwaves have a way of warming up the food but making it very become very soggy or too soft. Air fryers are more versatile when it comes to this. Convection heating in an air fryer is also a great tool for reheating previously fried foods, especially those that are breaded or that have a starch-based exterior. You can still count on reheated food to become crispy.