Summertime is synonymous with backyard barbecues. There's nothing quite like gathering around the grill with friends and family, cooking up some of your favorite foods. If you want to add something special to your usual barbecue menu, why not put a delicious spin on your favorite dish? This blog post will provide some ideas for organizing your next BBQ meal. So fire up the grill and get ready to cook up some amazing food!
1) Start with something simple:
One great way to put a delicious spin on your favorite BBQ meal is to start with something simple. For example, you can marinate your meats in a flavorful sauce with garlic, ginger, and olive oil. You can also add some spices like cumin, coriander, and chili powder for an extra kick of flavor. You can even mix up the marinade ingredients to customize the flavor based on what you prefer.
Another easy way to spice up your BBQ food is to make homemade kabobs. Skewer pieces of chicken or beef along with veggies like bell peppers and onions for a colorful and tasty dish. Adding herbs and spices like oregano and paprika will give it an extra kick of flavor that everyone will enjoy. Finally, remember the sides! Try making a classic potato salad or coleslaw for added crunch and texture. No matter what you choose, adding these simple touches will make your BBQ meal that much tastier!
2) Get creative with marinades and rubs:
Marinades and rubs are a great way to add some extra flavor to your BBQ meal. Marinades involve soaking the meat in a flavorful sauce, while rubs are made up of dried herbs and spices that are applied directly to the surface of the meat. You can make your own marinade or rub it with ingredients like garlic, onion powder, oregano, paprika, cumin, chili powder, and brown sugar.
These ingredients will help bring out the natural flavors of your chosen protein. When using a marinade or rub, you should give it at least an hour to absorb into the meat before throwing it on the grill. This will guarantee maximum flavor every time! Additionally, you can also use an easy steak rub recipe at eatingonadime.com, sauces like teriyaki or honey mustard for an added layer of flavor. With these creative marinades and rubs, you'll be sure to have a delicious and unique BBQ experience this summer!
3) Don't forget about the sides:
Sides are an important part of any meal, and BBQ is no exception. While classic side dishes like coleslaw, potato salad, and corn on the cob are always popular choices, you can also add some variety with unique options like grilled veggies or macaroni and cheese.
For something different, try making a Middle Eastern-inspired tabbouleh salad for a light and healthy option. You can also consider adding fruit to your dish by grilling peaches or pineapple with butter and brown sugar. No matter what you choose, remember to include some delicious sides to compliment your main course!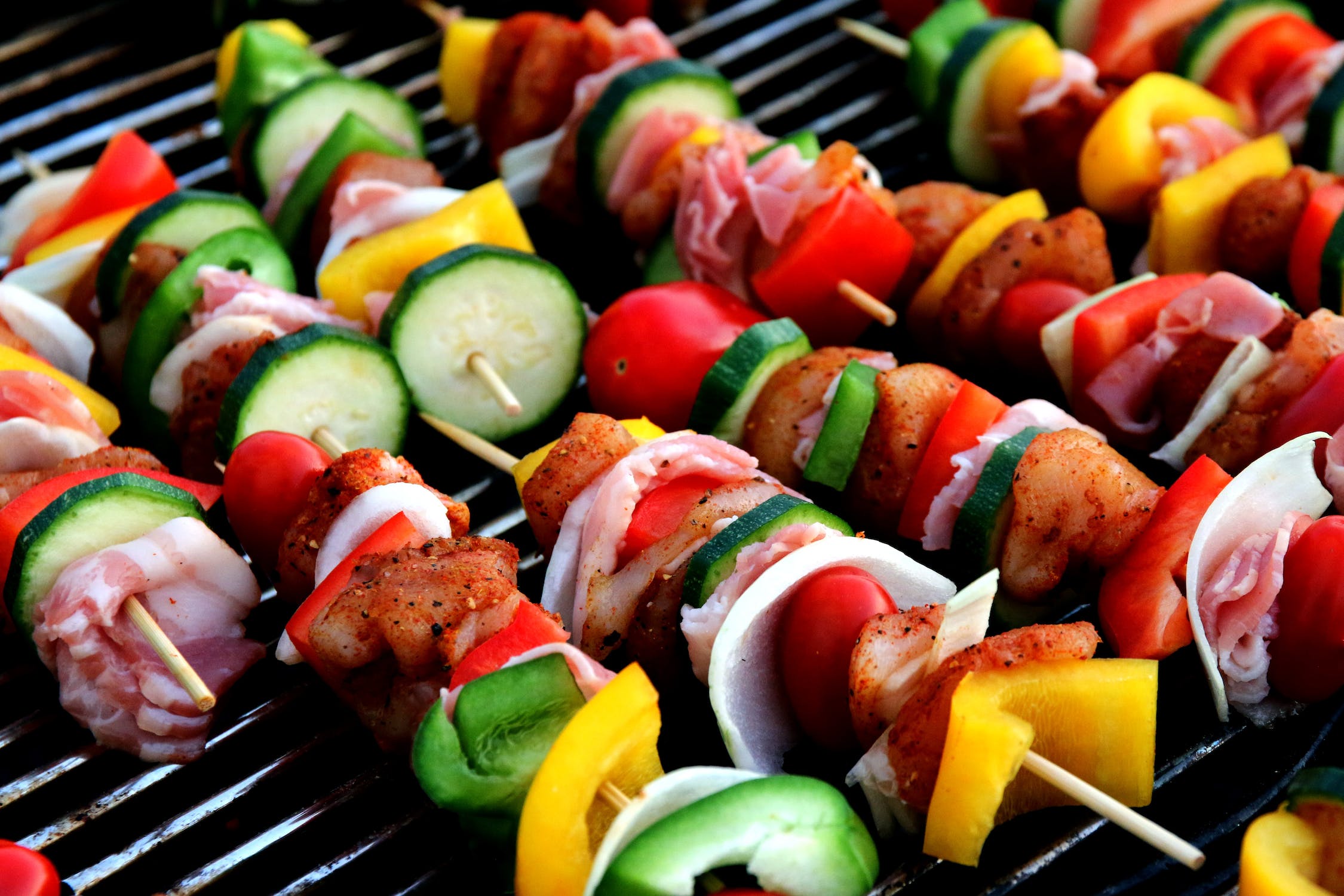 4) Get creative with the presentation:
Presentation is key when it comes to a memorable meal, and BBQ is no exception. Consider putting your food in an unexpected way, like skewers or wraps, for added visual appeal. You can also add some color to your dish by using colorful vegetables like bell peppers and onions. If you're feeling really adventurous, try grilling fruit like apples or pears for a healthy treat!
And remember about garnishes – they can make all the difference when it comes to presenting your BBQ meal. Try adding herbs like parsley or cilantro on top of dishes like kabobs or sandwiches to give them a fresh look and flavor. With these simple tips, you'll be sure to impress your guests with an unforgettable BBQ experience!
5) Have fun with a special dessert:
Dessert is a great way to finish any BBQ meal, and there are plenty of options. For an easy and delicious treat, consider making something special, like grilled fruit skewers with ice cream or s'mores. You can also get creative with classic desserts by incorporating grilling into the recipe. For example, try grilling up apples with cinnamon and brown sugar for a tasty apple crisp!
Additionally, remember drinks to go along with your dessert. Try setting up a make-your-own milkshake station or fresh juice bar where guests can customize their own flavors. Whatever you decide, having some fun with dessert will put the finishing touch on your unique BBQ experience!
In conclusion, there are plenty of ways to make your BBQ meal unique and memorable this summer. With simple touches like marinades, rubs, sides, presentation, and desserts, you will surely have an unforgettable experience! So get creative and enjoy the flavors of summer with a delicious BBQ meal. Bon appetit!