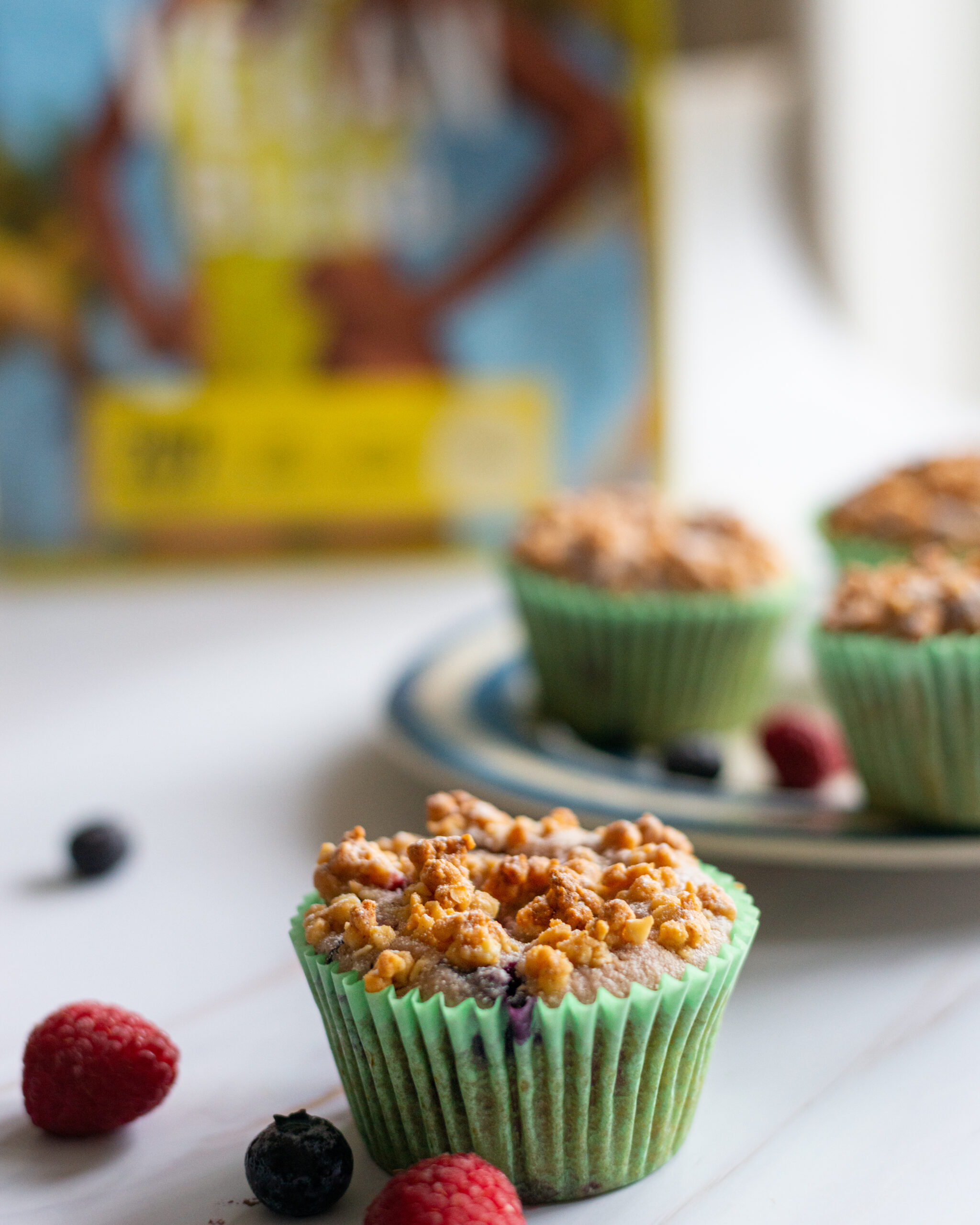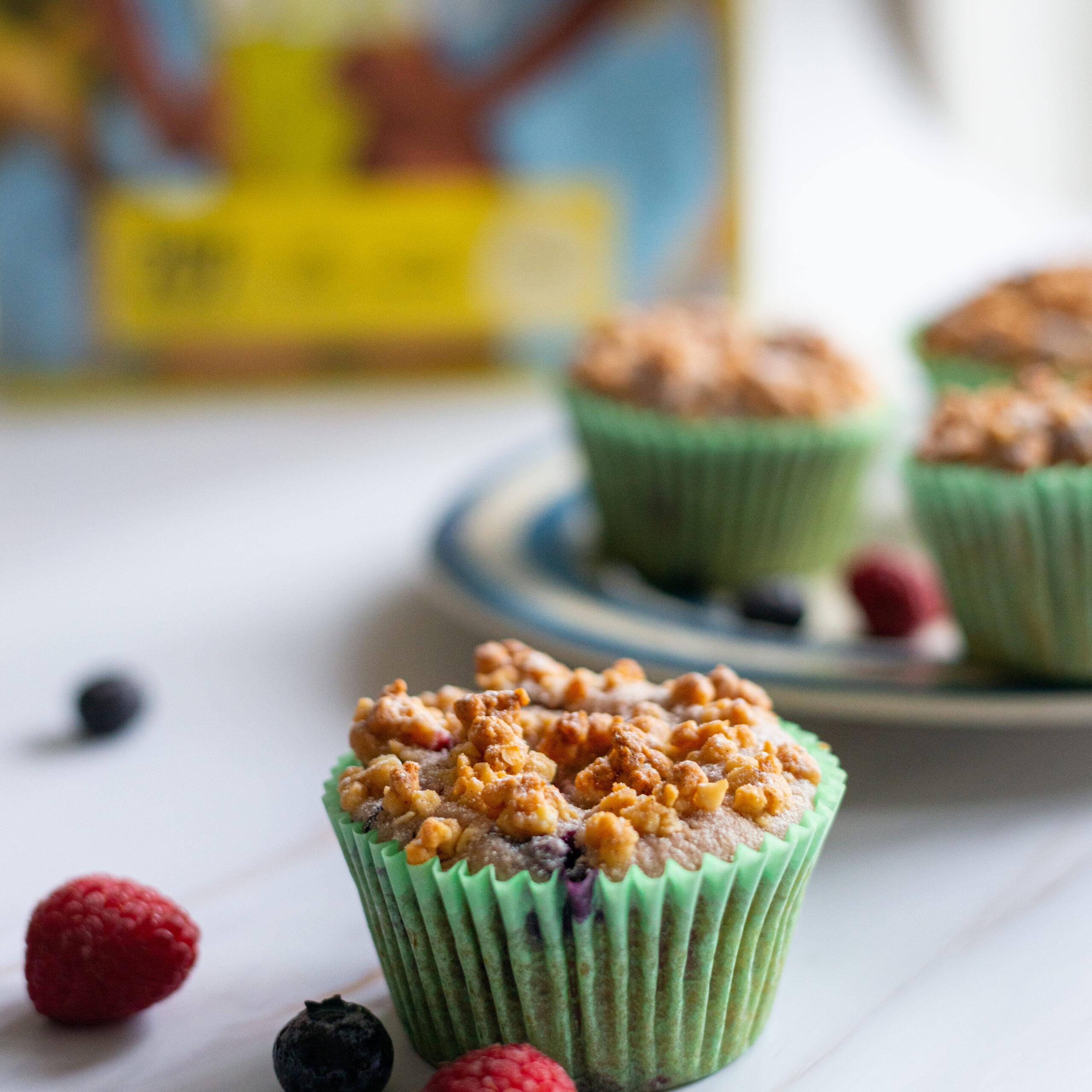 [ RECIPE ] Blueberry & Raspberry Muffins with Cinnamon Crumble
Ingredients
The Crumble
2 tablespoons Maple Syrup
40g Chopped Almonds
¼ teaspoon Ground Cinnamon

Dry Ingredients
190g Plain Flour
170g Ground Almonds
100g Golden Caster Sugar
2 teaspoons Baking Powder

Wet Ingredients
350ml Unsweetened Almond Milk
40g Frozen Raspberries
40g Frozen Blueberries
120ml Sunflower Oil
Zest of 1 Lemon
2 tablespoons Lemon Juice

Icing Sugar (topping)
Instructions
Start by adding all of the crumble ingredients to a large enough mixing bowl then combine everything and set-aside for now.
Pre-heat the oven to 180C / 350F.
Combine the dry ingredients in a separate large bowl then mix well so that everything is evenly distributed, then add the wet ingredients and continue to mix so that no lumps remain in the batter.
Line a muffin tray with the muffin cases then pour the batter into a large enough jug and pour into each case. Fill each case very close to the top, then add the crumble topping.
Bake in the oven for 30-35 minutes or until you insert a knife into the centre of a muffin and it comes out clean.
When the muffins are cooked leave them out to cool then top with some icing sugar for additional sweetness.