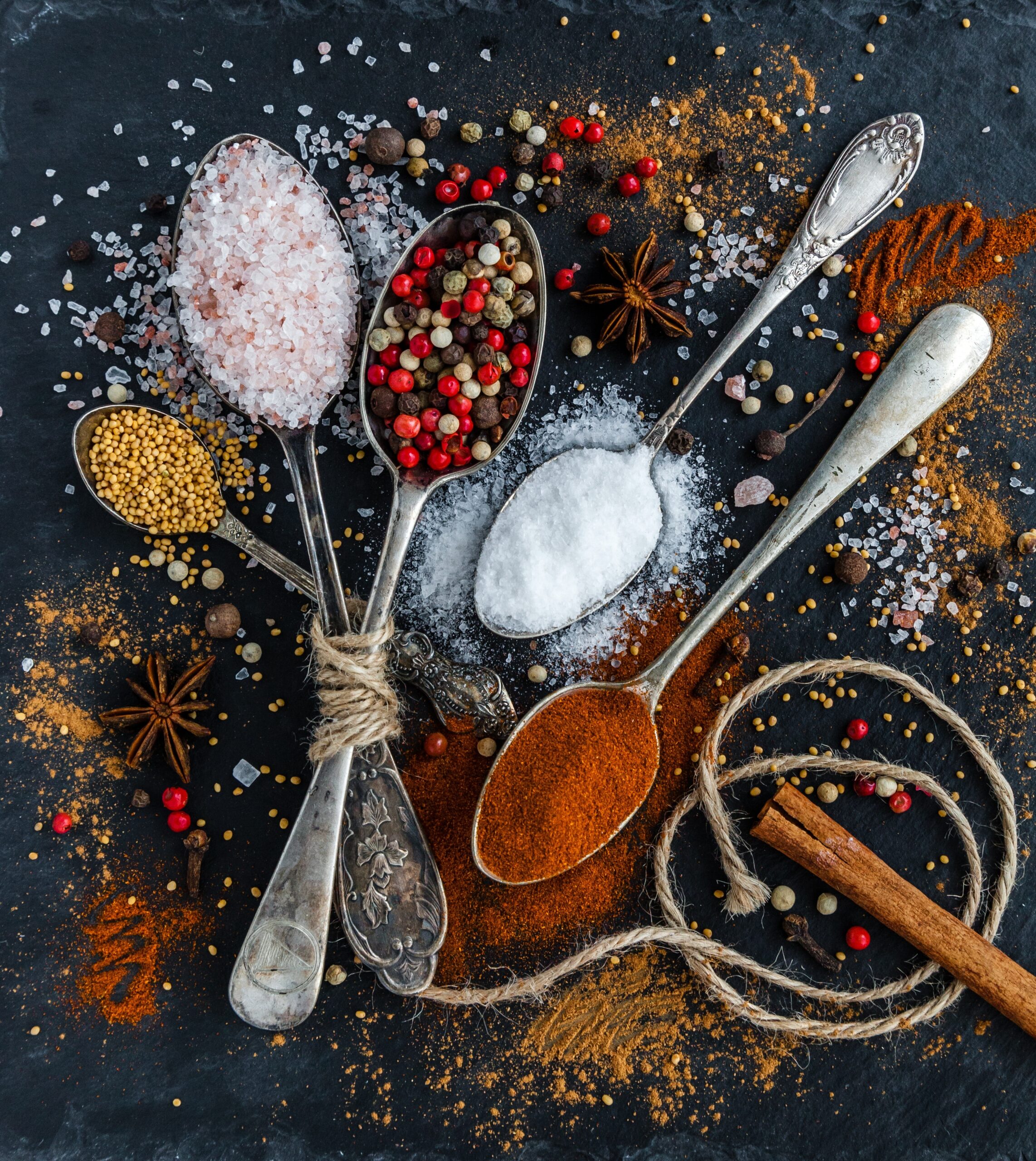 It's easy to fall into the habit of making the same meals over and over again. This can leave you bored of eating and craving a new taste. One of the easy and effective way to add some zest and excitement to your plant-based meals is to cook them with smoked salts and spices in various stages and dishes. Cooking with spices will also excite your body because spices hold a lot of health benefits. These can range from fighting inflammation to lowering blood sugar. 
Here are 4 easy ways on how you can add excitement to your plant-based meals.
Add Smoked Spices and Salts to Salads
Next time you make your favorite salad, try adding some new spices so you can bring out new flavors from it. There's a lot of places where you can buy salts and spices. It can be through an online store such as Oregano Spices or from a local company at a market or a store. Adding new ingredients to the salad that you've made many times before, can turn it into a completely different dish. Take for example a basic garden salad with lettuce, cucumber, tomato, and capsicum, if you add some smoked fine sea salt with chipotle pepper, it'll change the flavor of your basic garden salad completely. Make a new experience for your taste buds every time you make your favorite salad, by adding different kinds of salt, or even try adding some spices into it.
Whether you want to roast or fry your veggies, cooking them in oil and a few selected spices can make each piece burst in with new flavors. Doing some research about which spices can bring out what flavor will help you add the best spices and bring out your desired flavor for your vegetable dish. For a spicier meal, you could add smoked chili powder or cayenne pepper. However, if you like a sweeter spice, garam masala may be a good substitute. As the veggies cook, they soak up all the flavors from the spices leaving you with a very unique taste that will differ each time based on what kind of spices you'll and how much you put into it. Veggies could be a meal on their own or they can be added as a side dish to your meal. 
Sprinkle Spices and Salts on Pasta
We all love a big bowl of pasta that fills us up and tastes great in the process. An easy way to give a new life to your beloved pasta dish is by adding some salts and spices at the end, or during the cooking process. There's a reason why the instructions on every packet of pasta say to add some salt to the water while it's cooking. The pasta actually absorbs some of the salt, which adds more flavor to it. If you haven't been doing this, you can give it a go. You might be amazed at the different flavors that salt can bring. Once you dish up the meal, you could sprinkle some flavored salt, such as habanero pepper salt, onto your meal to create an even more unique flavor.
Soups are a staple food in winter cuisine because they're warming and full of nutrition. However, they can sometimes lack flavor. You can easily fix this by adding smoked salts and spices throughout the cooking process. Adding them at the beginning will have a similar effect as salt does on pasta. The vegetables in your soup will absorb some of the flavors, while the rest will be in the liquid. Sometimes, only adding salt can bring out existing flavors and make the process of eating it even more enjoyable. Trying a new soup recipe that already has spices may be a great way for you to learn how to make flavorful soup with additional spices. 
Conclusion 
Cooking with smoked spices and salt can add zest and excitement back into your plant-based meals. They're easy to cook with because you can just add them to almost any dish to create new flavors from old dishes and completely changing them into a different meal. Adding them to salads, soups, pasta and even to your veggies will make you look forward with excitement in eating every meal.