Making small, healthy changes to your lifestyle can have a transformative effect on your well-being. When you commit to living a healthier life, you feel better not only physically but also mentally and emotionally. This blog post will discuss ten small lifestyle changes to help you live a happier and healthier life!
1) Get Moving:
Regular exercise is essential for physical and mental health. Aim to get at least 30 minutes of physical activity each day, whether it's taking a brisk walk, going to the gym, or playing sports. Fit in a few strength-training workouts per week as well to increase muscle strength and reduce the risk of injury.
2) Increase Your Intake of Healthful Foods:
You need to make sure that you're eating a balanced, nutritious diet in order to stay healthy. Incorporate more fruits and vegetables into your meals and opt for lean protein sources like fish, poultry, eggs, beans, and nuts. Additionally, limit processed foods and sugary snacks. Make
oven roasted garlic to snack for a healthier alternative to chips and other processed snacks.
3) Get Quality Sleep:
Sleep is essential for a healthy lifestyle, and not getting enough can lead to health problems like fatigue, stress, and depression. Aim to get at least 7-8 hours of quality sleep each night by going to bed at the same time each night and waking up around the same time every morning. Avoid using screens before bed, as this emits blue light, which disrupts your body's natural circadian rhythm.
4) De-stress:
Stress can have a significant impact on your health and well-being. To reduce stress, make time for yourself each day to relax and unwind. This could include reading a book, taking a hot bath, meditating, or practicing yoga. Additionally, it's important to take regular breaks from work if you can in order to give your mind a break and reset.
5) Stay Connected:
It's important to stay connected with friends and family in order to foster healthy relationships and maintain social support networks. Make sure you regularly check in with loved ones through phone calls or video chats if you cannot meet in person. Additionally, find ways to connect socially with people of similar interests through online communities or local meetups.
6) Drink More Water: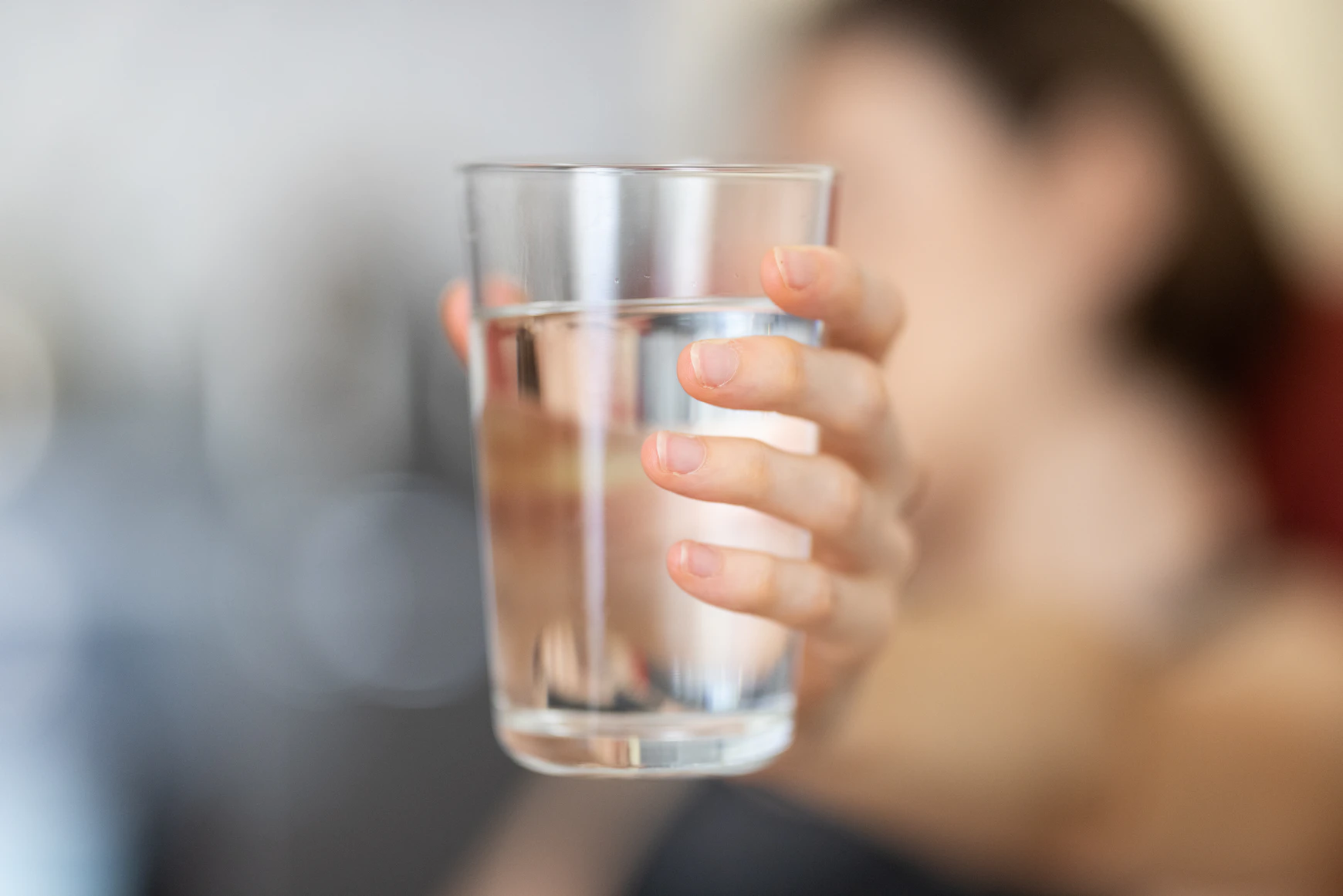 Drinking plenty of water throughout the day is essential for overall health and well-being. Make sure that you're drinking at least eight glasses of water per day in order to stay hydrated and energized. Additionally, opt for herbal teas or fruit-infused waters if plain water isn't your thing!
7) Reduce Your Intake of Alcohol:
Alcohol can have negative effects on your physical and mental health if consumed in excess. Limit yourself to one or two drinks per day, and be sure to alternate alcoholic beverages with glasses of water.
If you want to lead a healthy and happy life, it's important to make small changes in your lifestyle. These ten tips can help you get started on the path toward better health. So, take the necessary steps now to live a healthier and happier life! You won't regret it.