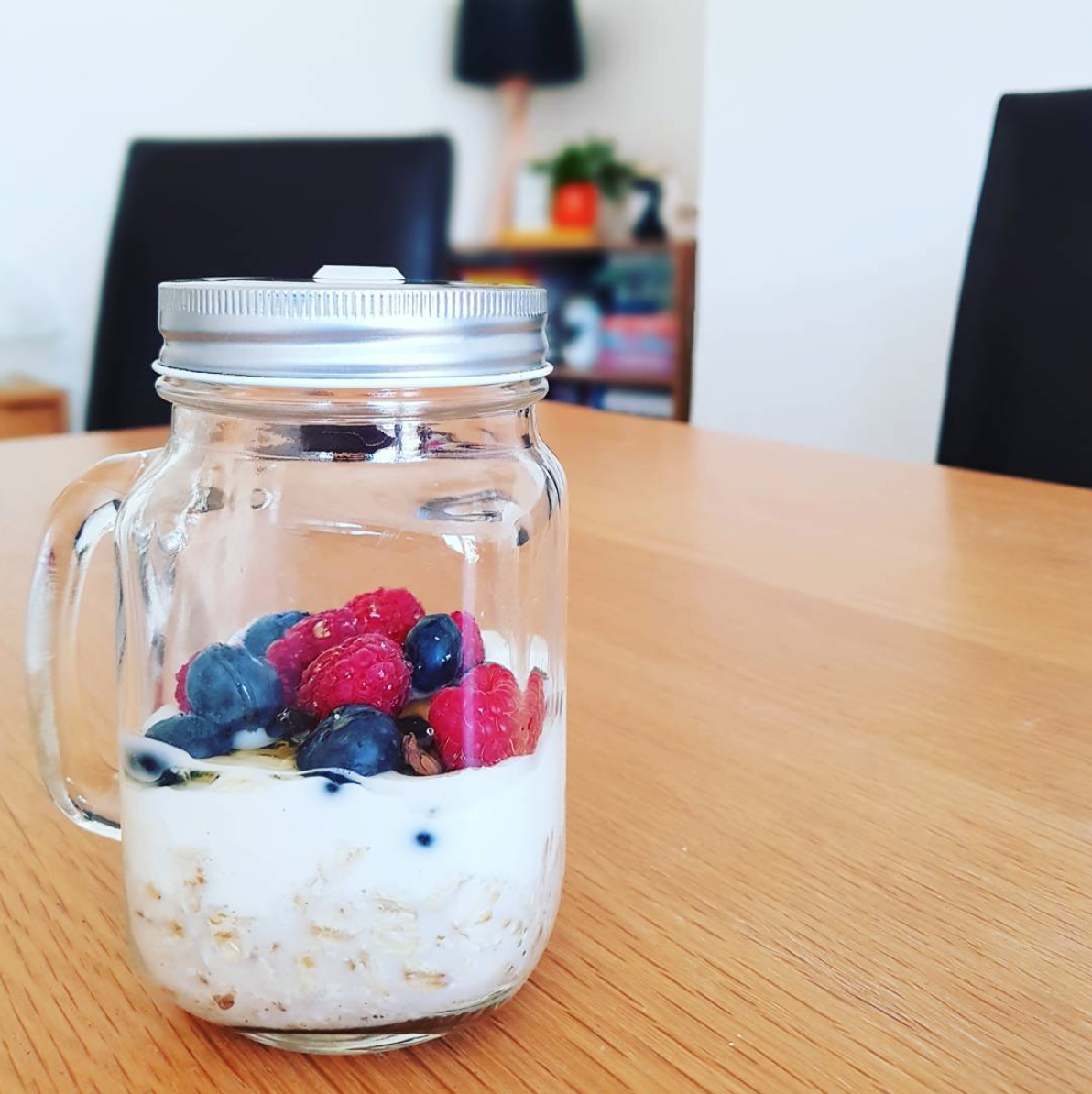 These jars an absolute wonder! You can add so many different combinations and end up with a delicious breakfast or healthy snack. ? ?
If you want some extra crunch just add a handful of granola when you're ready to tuck in!

Mixed Berry Overnight Oat Jar
Ingredients
½ Cup of Rolled Oats
½ Cup Coconut Almond Milk
½ Cup Greek Yoghurt
1 teaspoon Honey
Top with: Raspberries & Blueberries
Instructions
Add the rolled oats then the almond milk and greek yoghurt to a small jar.
Add the honey then top with the mixed fruit.
Refrigerate for at least 6 hours or overnight.