Breakfast for me very much used to be 2 Weetabix with milk, every morning. As uninspiring as it might sound it did form a good base for the day ahead. ?
Things have changed though and thanks to many fitness people that have inspired me, I'm now much more creative when it comes to #breakfast ?
Today's dish is a #porridge bowl made by combining half a cup of porridge oats with a cup of @alpro coconut almond milk + a tablespoon of cocoa powder topped with @goodhempfood seed hearts ❤ as well as #strawberries and #kiwi ? – enjoy!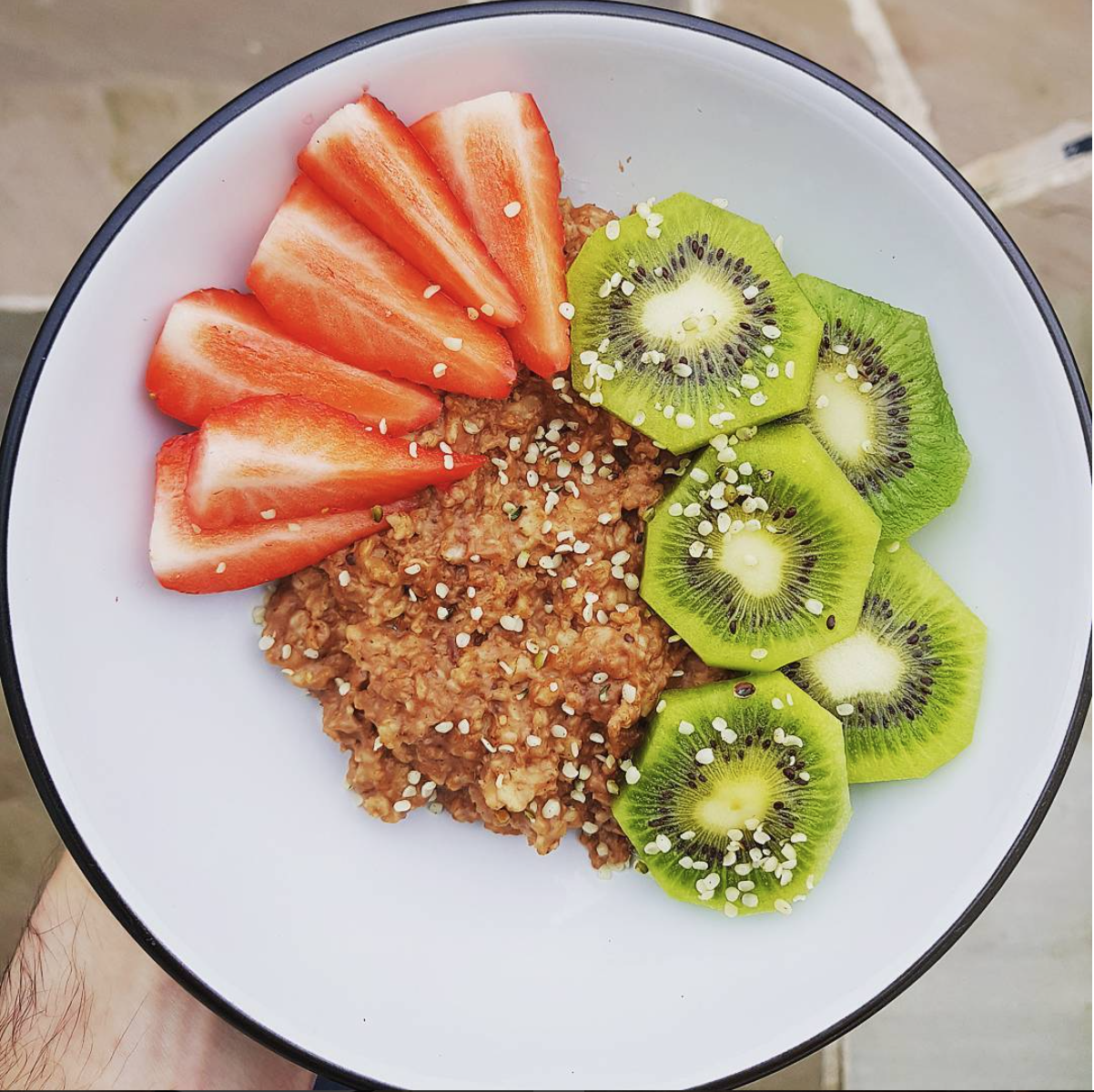 Chocolate Porridge with Mixed Fruits & Hemp Seeds
Ingredients
½ Cup Porridge Oats
1 Cup Coconut Almond Milk
1 tablespoon Cocoa Powder
Salt
Top with: Strawberries, Kiwi & Hemp Seeds
Instructions
Pour the oats and milk into a small saucepan along with a little salt.
Slowly bring to a simmer on a medium heat then cook for 4-5 minutes, stirring regularly so that the oats don't stick to the pan.
Add the cocoa powder and mix well then transfer to a bowl and add the toppings.