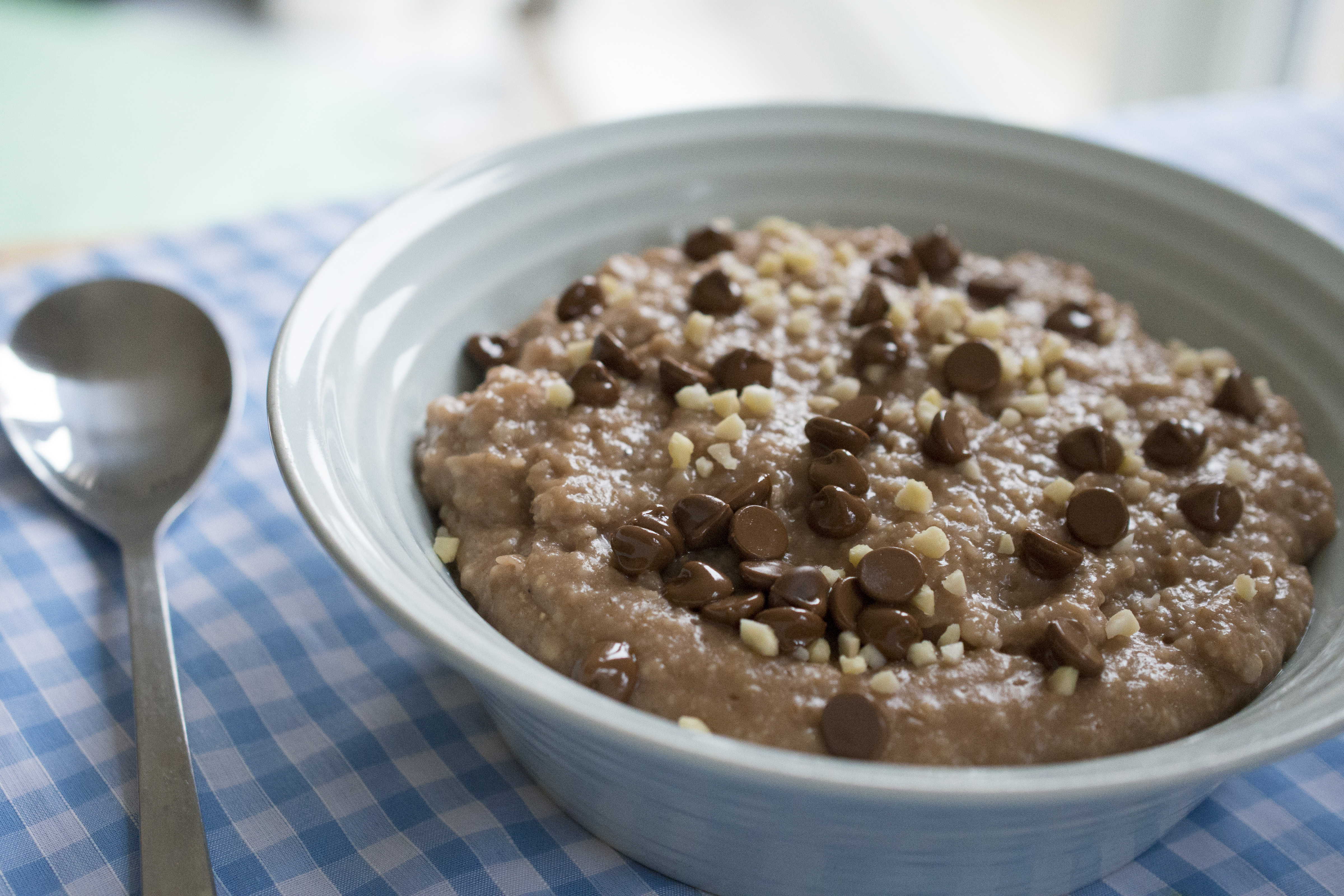 Here's another one of the newest recipes to accompany the new meal plan that I've recently launched. This porridge can be made as a snack, a morning breakfast or for whenever really! 
It's easy to put together, it's fun and this recipe is a great way to start on porridge if you're new to it as getting used to the gooey texture may be slightly unusual for some!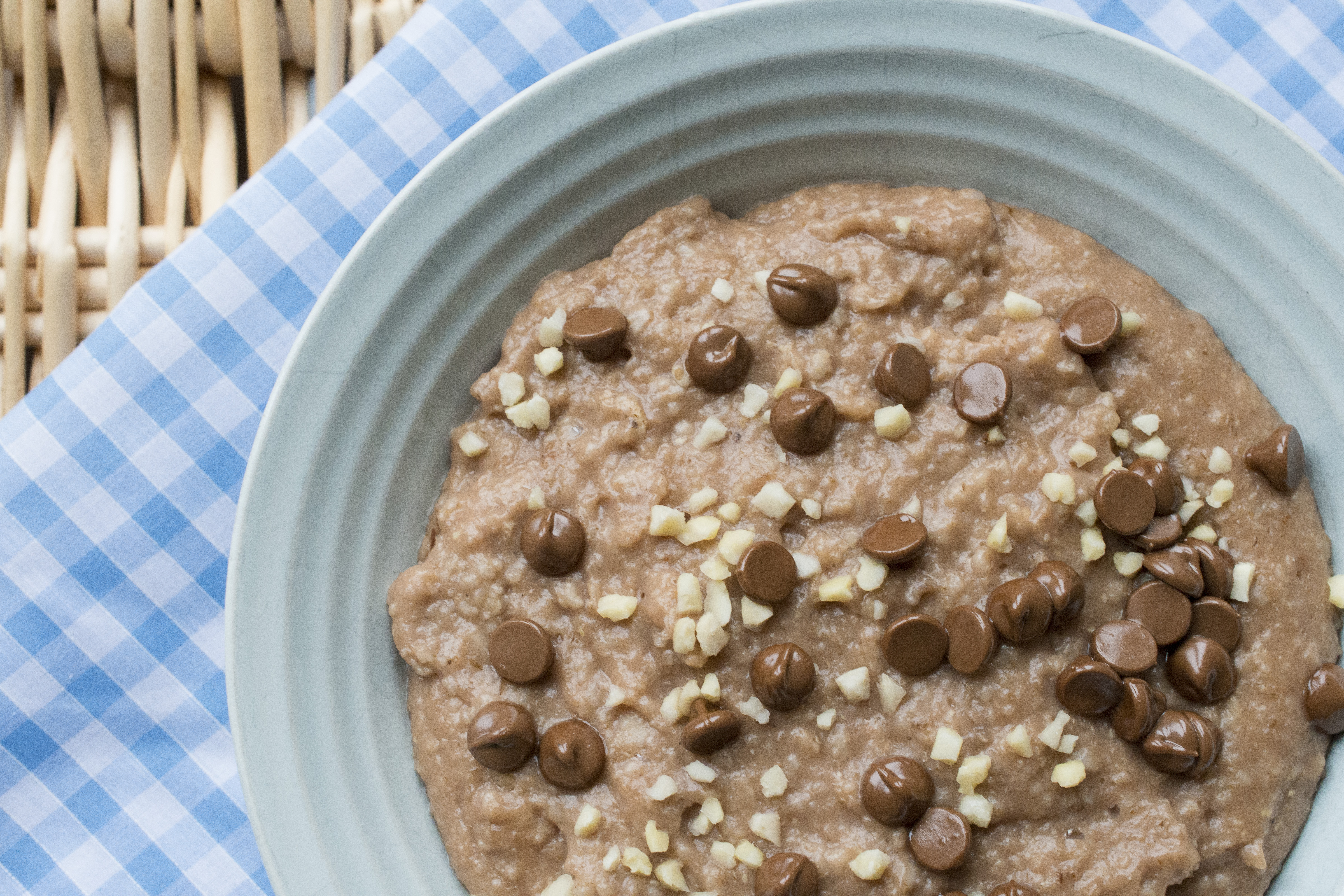 The porridge is full of chocolatey goodness and with the crushed almonds mixed in there's an added crunch to that strange texture. 
Enjoy! 

Chocolate Nutty Porridge
Ingredients
80g Rolled Oats
250ml Coconut Milk
250ml Cold Water
1 tablespoon Hot Chocolate Powder
2 tablespoons Crushed Almonds
2 tablespoon Chocolate Chips
Instructions
In a small saucepan add the rolled oats along with the coconut milk and water. Place the saucepan over a high heat and once the mixture starts to boil reduce the heat to a medium level.
Add the hot chocolate powder and stir regularly for 5 minutes until you get a thick, creamy consistency and the oats are soft.
Stir in the crushed almonds and chocolate chips.
Leave to stand for 1 minute then serve.