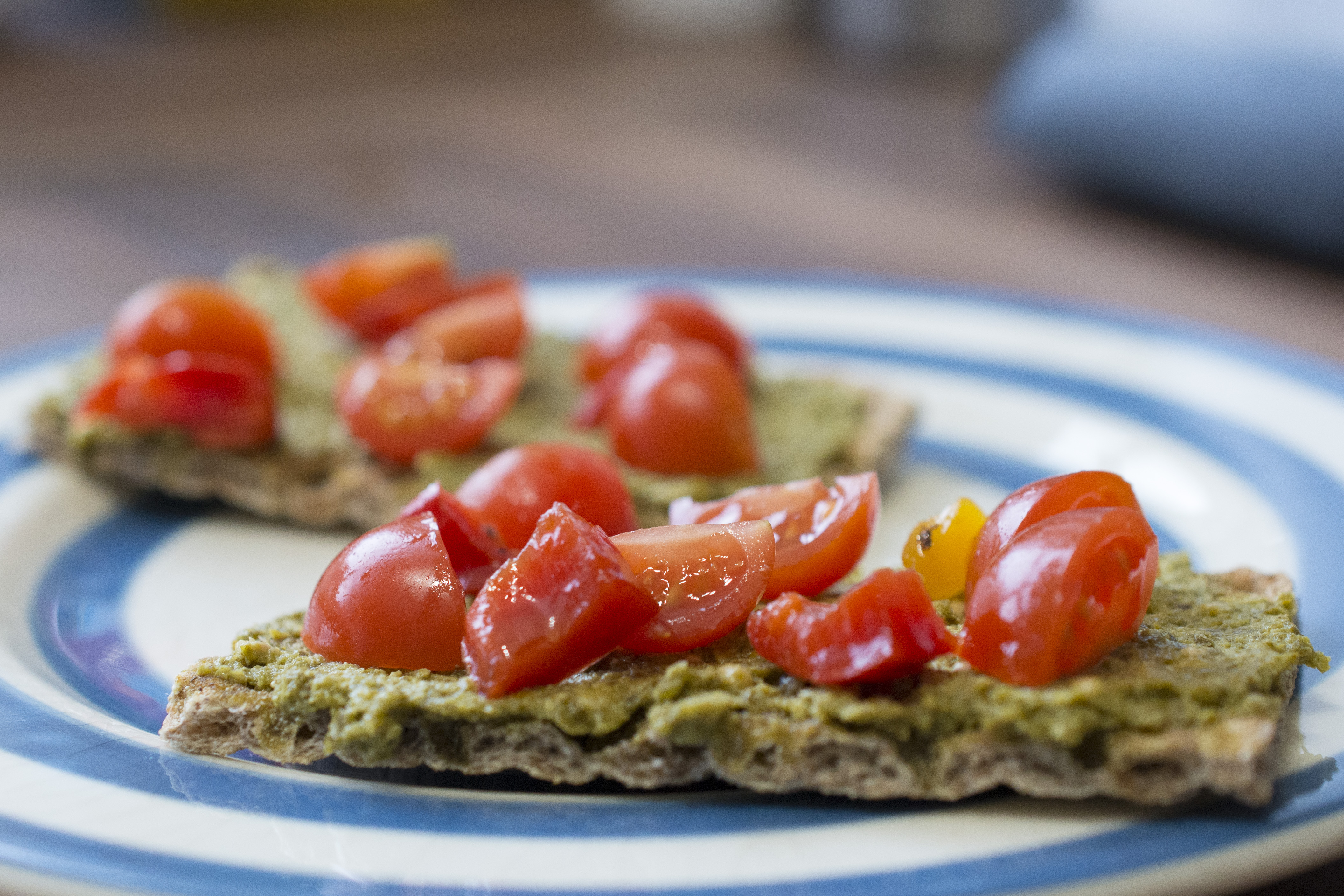 Today I've published another quick, simple snack that you can put together in next to no time. It's part of the detox plan I've created and offers a much healthier alternative to crisps and chocolate! 
This particular crispbread takes inspiration from Italian ingredients such as pesto, piccolo cherry tomatoes and extra virgin olive oil. You can add additional toppings such as fresh mozzarella and prosciutto but this will work great as it is. 
Italian Rye Crackers
Ingredients
2 Rye Crackers
2 tablespoons Pesto
Cherry Tomatoes (cut into quarters)
2-3 Roasted Peppers
Extra Virgin Olive Oil
Instructions
Spread the pesto over the crackers and add the chicken and roasted peppers. Top with the extra virgin olive oil.