As I continue to develop my first full weekly meal plan for anyone who's looking to make a fresh, healthy start to their lifestyle or just to get some fresh ideas, I'm really enjoying publishing recipes on a much more regular basis.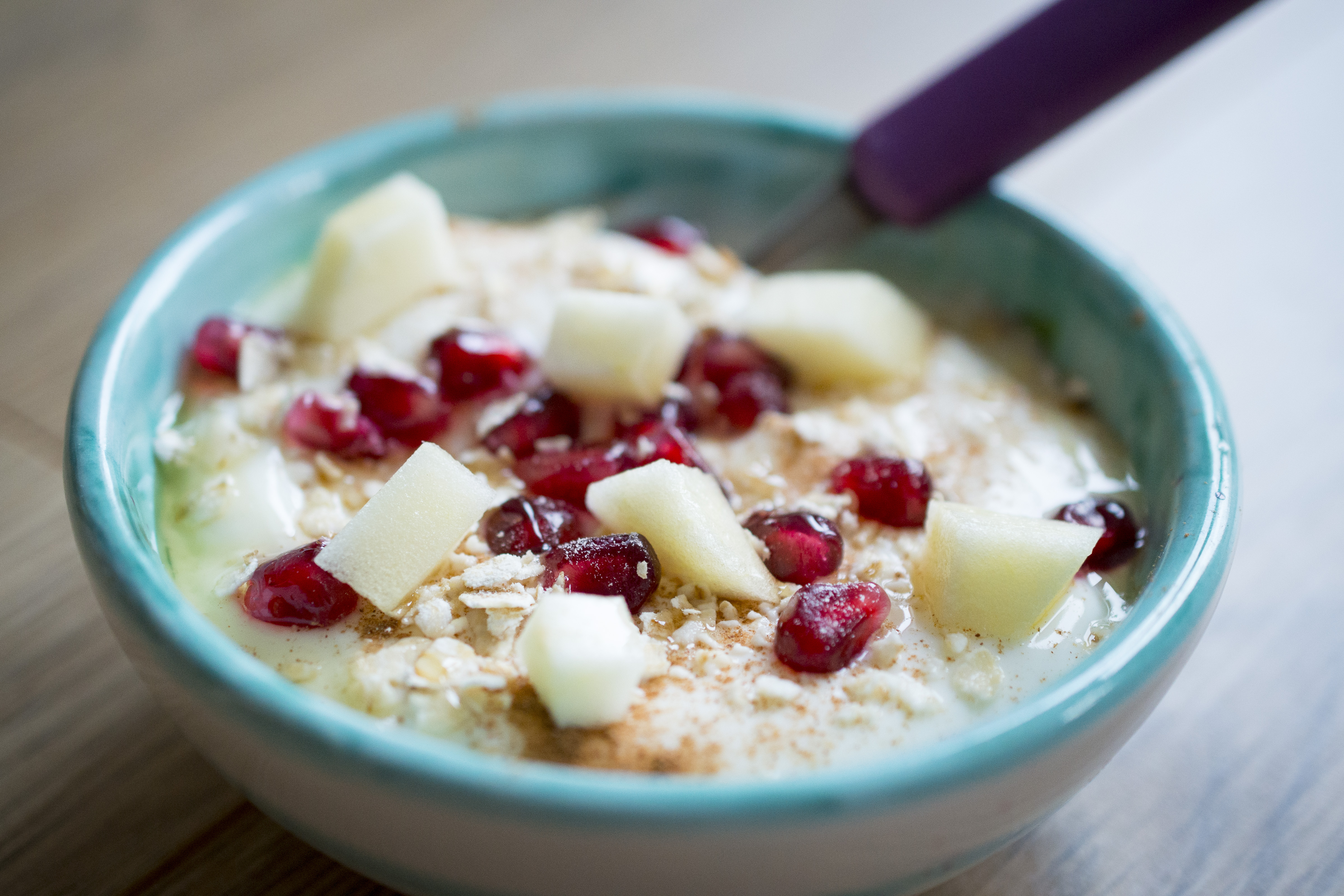 In planning this weekly meal plan I've used some of my already-published recipes but also created many new ones, 15 in fact. 
One element that was really lacking was in the 'healthy snacks' category that I guess fits in somewhere between breakfast and lunch, or lunch and dinner, or even as a late night snack. 
I've already started publishing other snacks such as the sweet blueberry porridge as well as the rye crispbreads – if you've not had a look at them then please do so.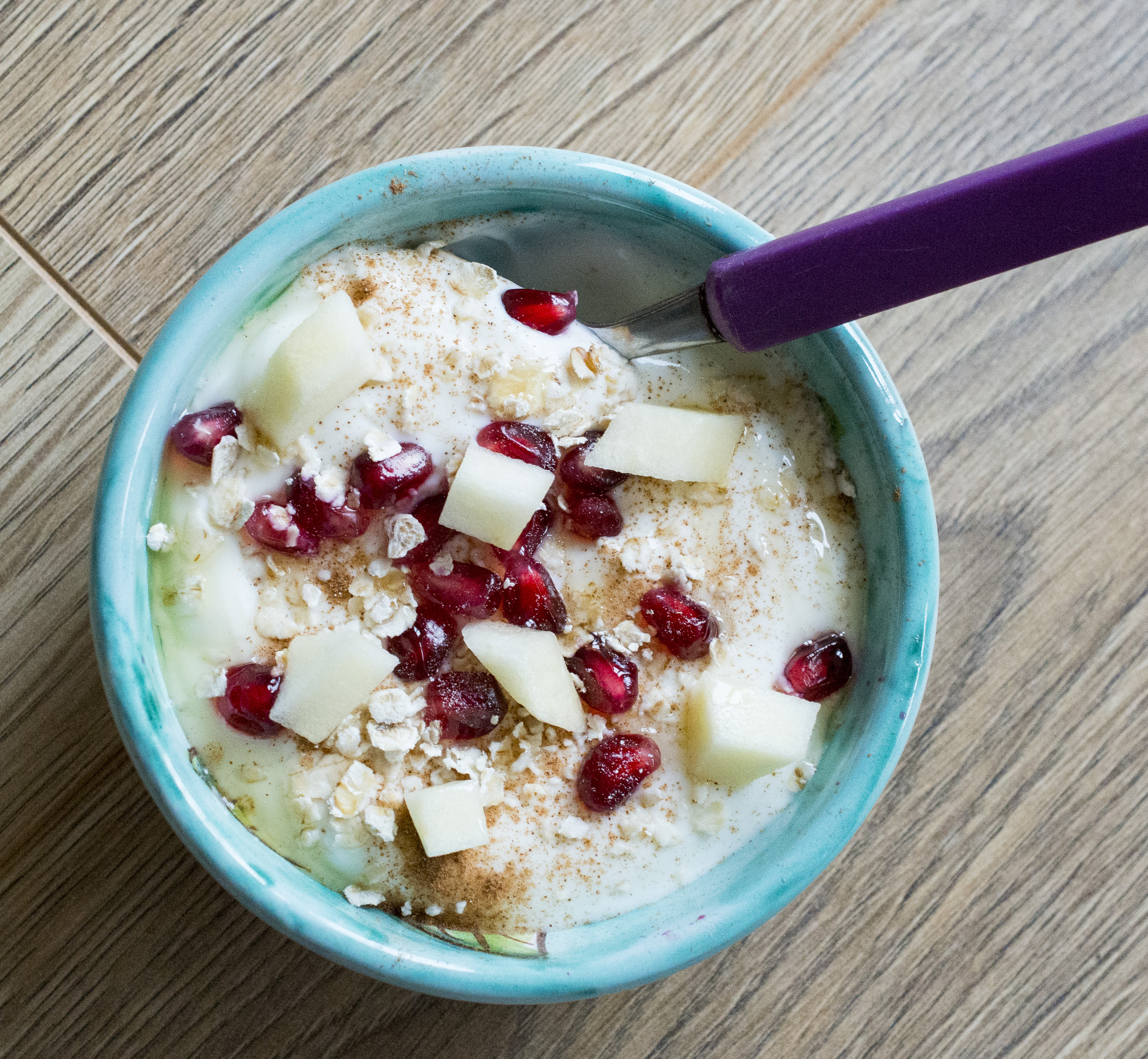 Today's snack recipe can be put together in next to no time. It jazzes up what would be an ordinary plain greek yoghurt and every mouthful into something so much more. 
The combination of apple and cinnamon is always a classic combination but you also get a crunch from the oats and pomegranate too. It's delicious, healthy and a great snack in-between meals. 
Adam Warren

Warming Yoghurt Mix
Ingredients
150g Greek Yoghurt
¼ Apple (diced)
½ teaspoon Ground Cinnamon
Handful of Pomegranate Seeds
1 tablespoon Honey
1 tablespoon Raw Oats
Instructions
Add the greek yoghurt to a small serving bowl.
Measure out the remaining ingredients and add to the yoghurt.