Recently I've been experimenting with porridge creating a number of different flavour combinations. The varieties are endless and if you're a fan there's lots of elements to enjoy about porridge. It's warm, comforting and so easy to put together either as a snack between meals or as a main breakfast in the mornings. 
Here I've used blueberries as a topping and sweetened the dish with some maple syrup but you can use any fruit and even substitute the maple syrup for honey if you're all out! 
Either way I hope you enjoy the recipe. I've added it to the new meal plan I've created so feel free to check that out too! More porridge recipes and other healthy snacks and meals on the way! 🙂
Adam Warren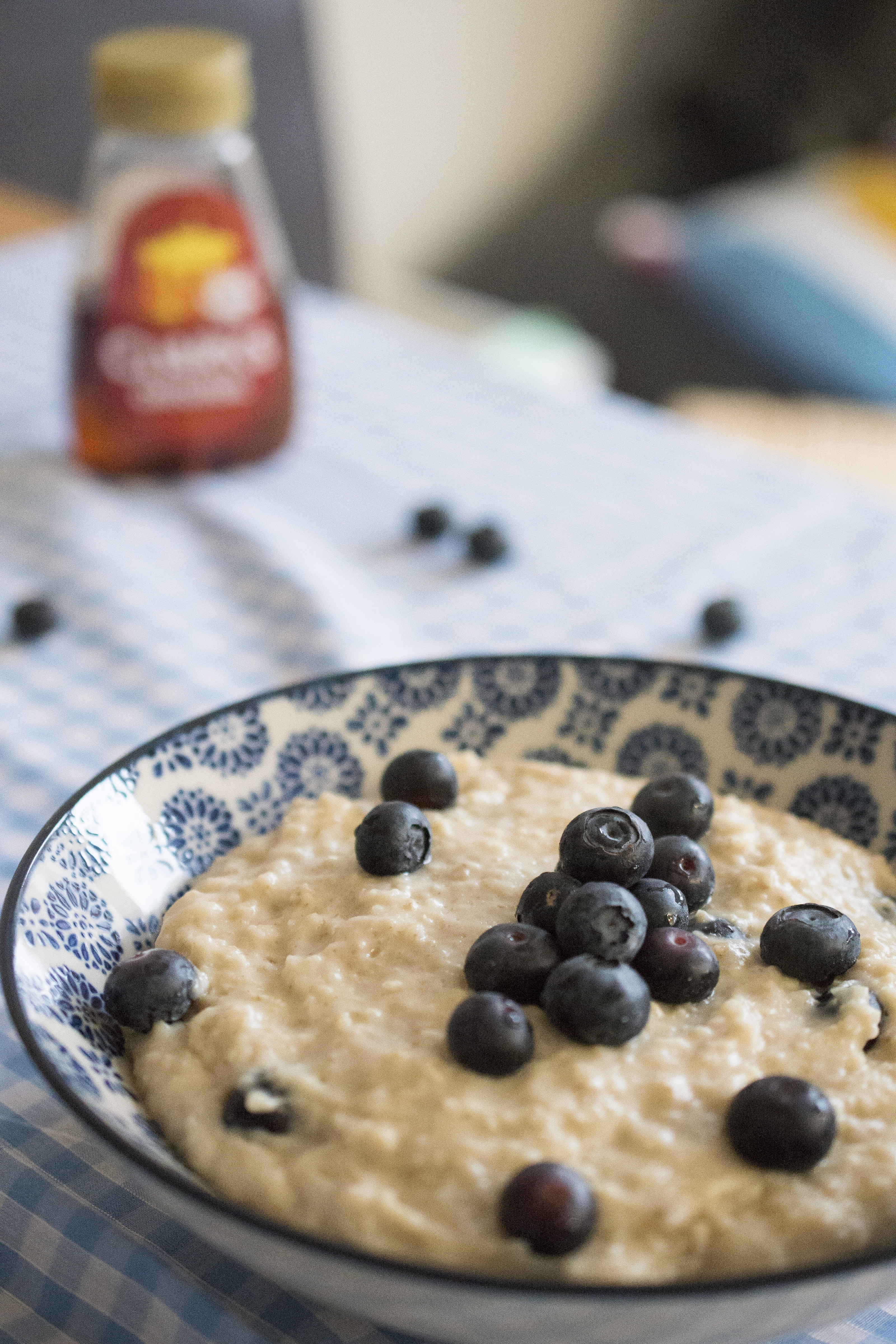 Sweet Blueberry Porridge
Ingredients
80g Rolled Oats
250ml Almond Milk
250ml Cold Water
2 tablespoons Almond Butter
1 heaped teaspoon Maple Syrup
Handful of Fresh Blueberries
Instructions
In a small saucepan add the rolled oats along with the milk and water. Place the saucepan over a high heat and once the mixture starts to boil reduce the heat to a medium level.
Add the almond butter and stir regularly for 5 minutes until you get a thick, creamy consistency and the oats are soft.
Remove from the heat and add the maple syrup and fresh blueberries.
Leave to stand for 1 minute then serve.