Today's recipe is another super-healthy snack that involves very little prep and lots of taste! 
I realise the Summer is several months away but there's certainly no reason we can't get in the mood early! This snack has plenty of delicious fruits and also includes the fresh mint and the crunch from the cashew nuts too.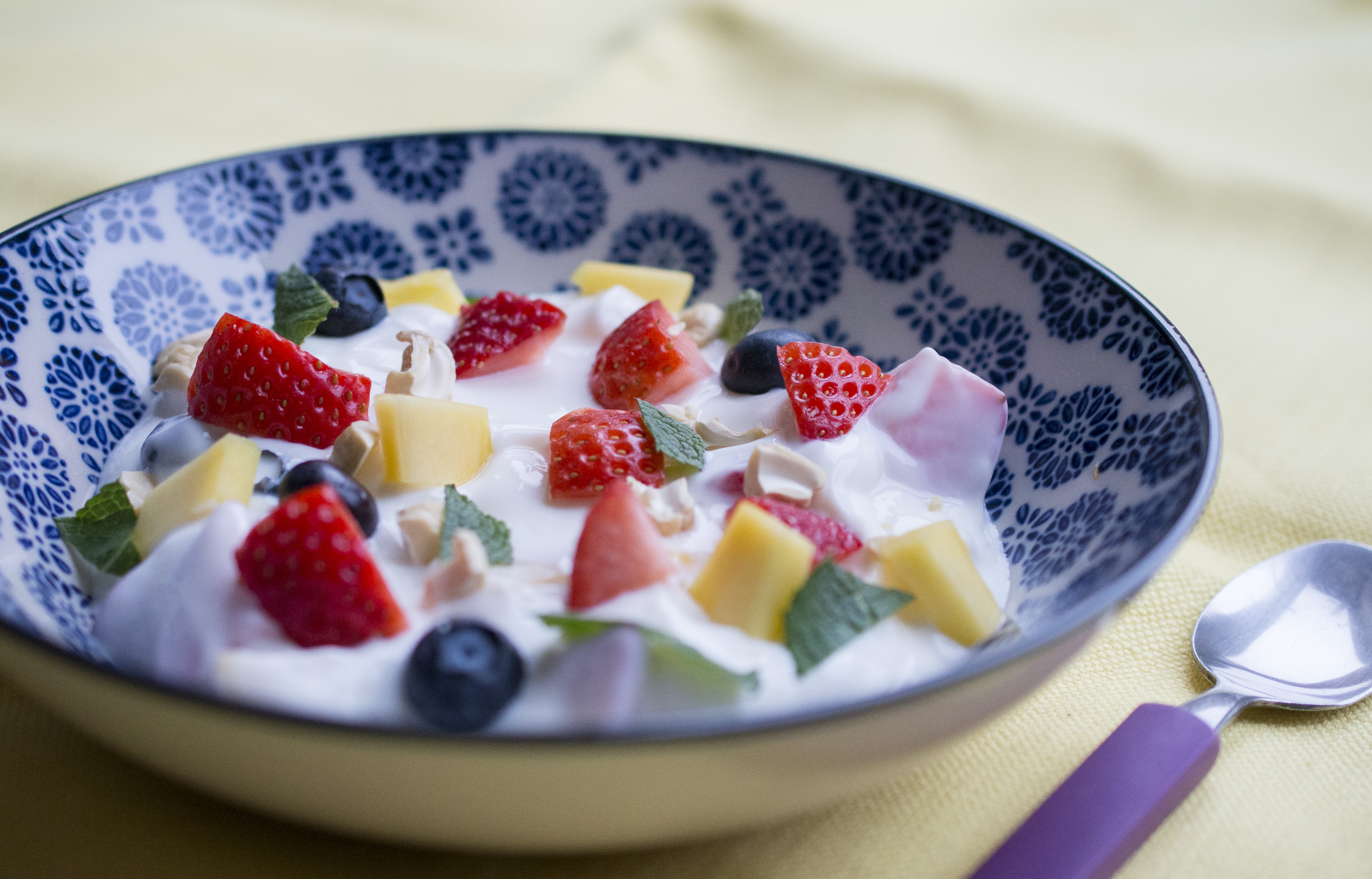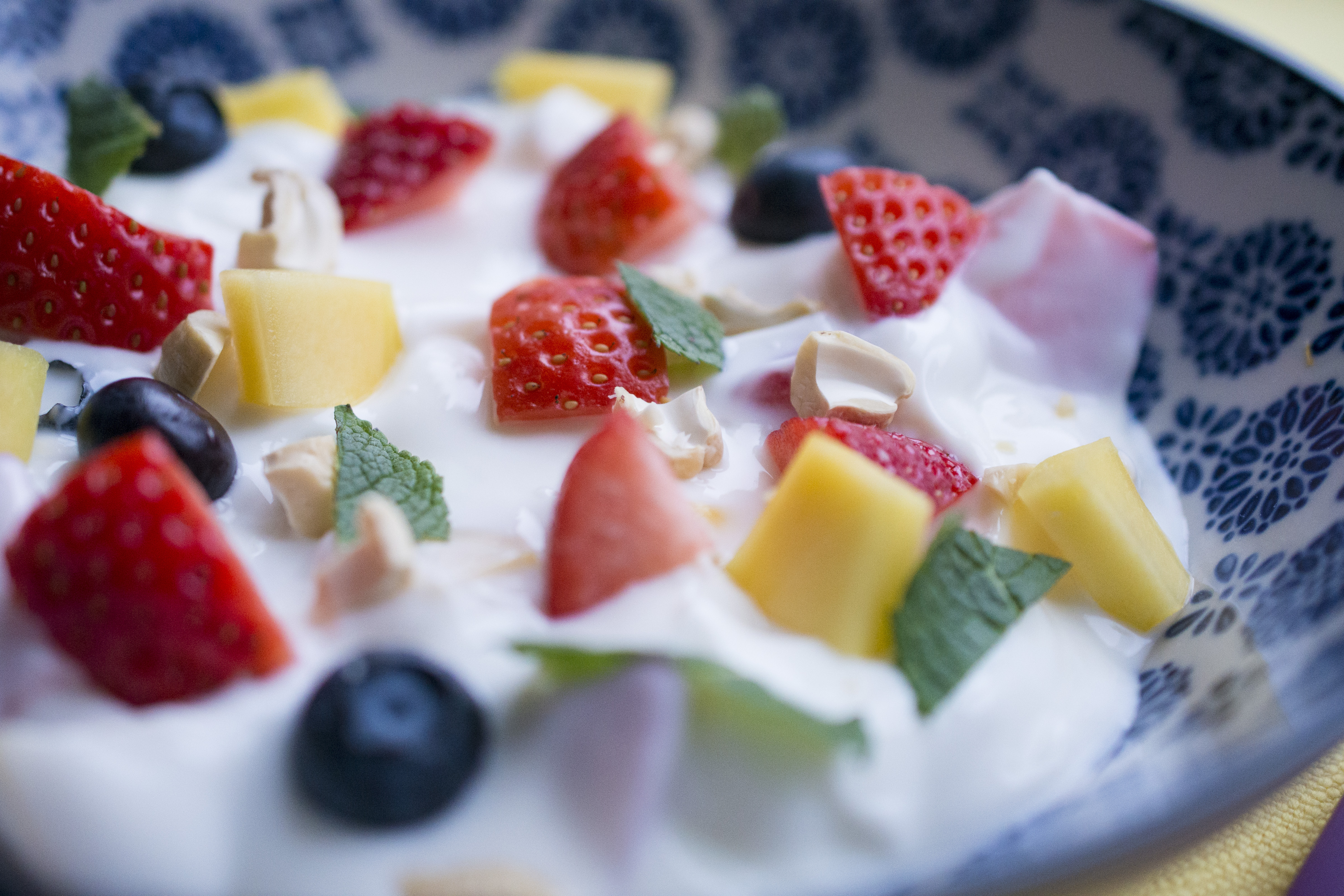 Taste of Summer Yoghurt Mix
Ingredients
150g Greek Yoghurt
3 Strawberries (cut into quarters)
¼ Mango (peeled & diced)
1 tablespoons Cashew Nuts (crushed)
2 Fresh Mint Leaves (finely chopped)
Instructions
Add the greek yoghurt to a small serving bowl.
Measure out the remaining ingredients and add to the yoghurt.