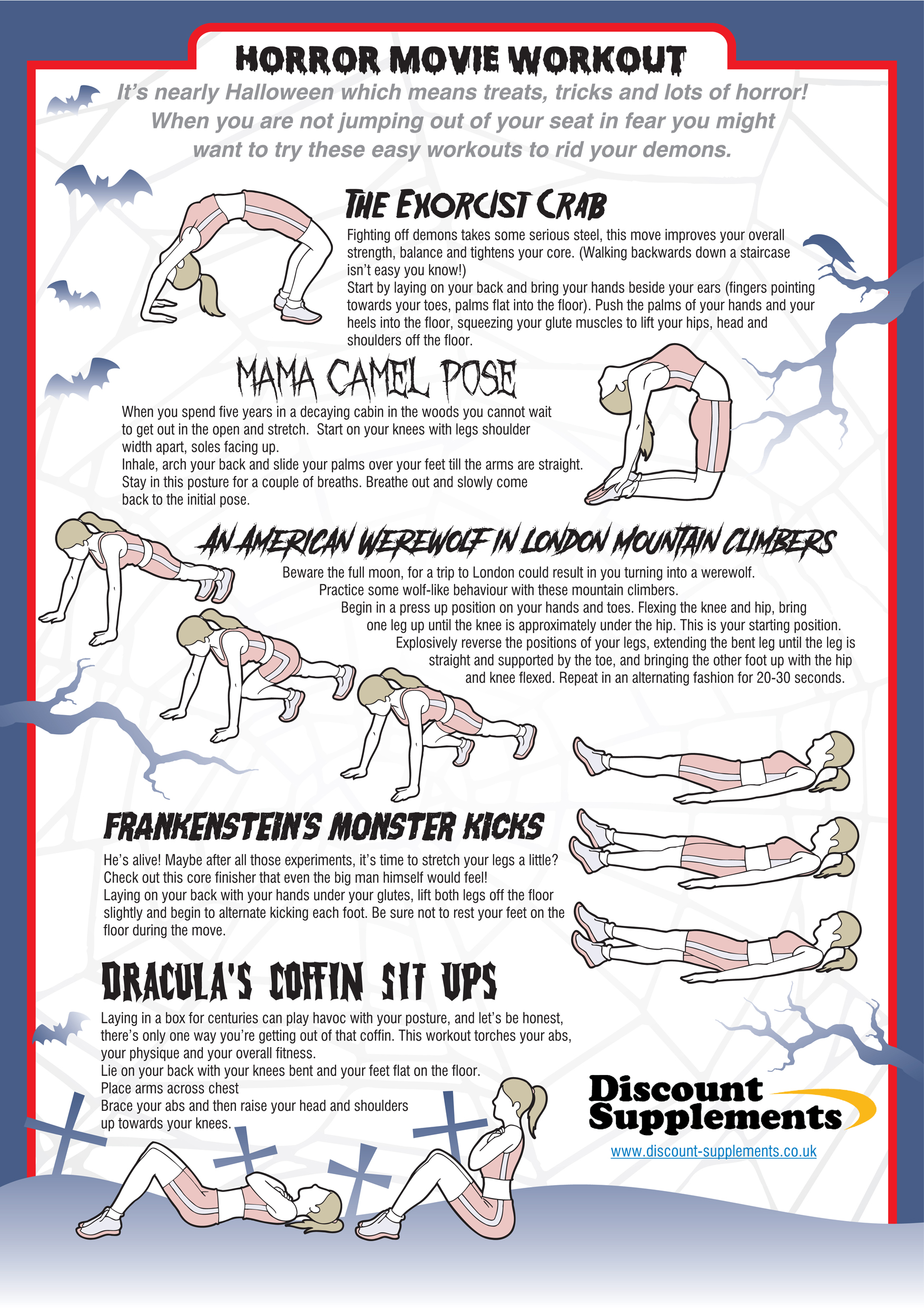 With the scariest night of the year creeping up on us, it's the perfect time to watch horror films, eat candy and enjoy a few scares!
So to keep you on (or off!) your toes this Halloween, the folks over at Discount Supplements have put together this fantastic Horror Movie Workout, with exercises inspired by some of the scariest movies around.
These moves focus on flexibility, core strength and overall cardiovascular health, perfect for when you're fighting hordes of the undead! Let me know which moves you loved, and what horror inspired workouts you can think of!
One of my personal favourites was that of American Psycho when he's doing some crunches to erm.. well if you've seen the film you'll know what I'm referring to!
Adam Warren