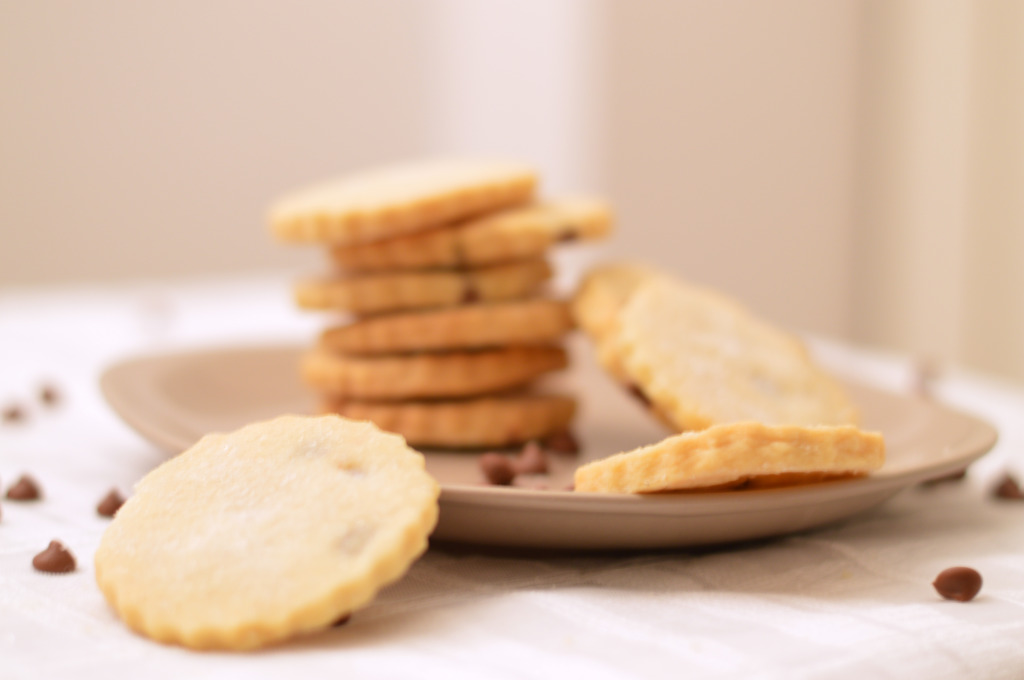 I've finally got around to publishing the second of the baking recipes and this time it's Shortbread biscuits, but with a twist! These aren't the typical shortbread you'd associate with your Grandmother, oh no. These include chocolate chips and are perfect for the younger generation to enjoy.
Baking is all about sharing and if you're just getting started in the world of cooking, don't feel as though you should overlook this area. Your family, friends and those around you will really thank you for these treats! So get baking and enjoy these beautiful shortbread biscuits.
200g x Unsalted Butter (at room temperature)
100g x Caster Sugar
1 tsp x Vanilla Extract
300g x Plain Flour (plus extra for rolling)
50g x Chocolate Chips
Granulated Sugar (for sprinkling onto biscuits)
1. Pre-heat the oven to 150C for fan-assisted ovens (160C for traditional oven)
2. Combine the butter and sugar, and mix using an electric whisk (if you don't have one, you can mix by hand using a wooden spoon). Continue to mix until you reach a smooth consistency.
3. Add the vanilla extract and the chocolate chips to the mixture and sift in the flour, then gently combine the flour into the mixture using your hands, until a ball of dough has formed. Do not overwork the dough otherwise the biscuits will lose their crumbly texture.
4. Tip out the ball of dough onto a floured surface and roll out to until half a centimetre thick. Cut out the biscuits using a round cookie cutter and carefully place onto lined baking trays. Place into the fridge for 15 minutes.
5. Remove the trays from the fridge and sprinkle each biscuit with granulated sugar. Bake for approximately 18 minutes then remove and leave to cool slightly on the baking trays for a few minutes before transferring to a cooling rack.
Note: the biscuits should be pale in colour, not brown when cooking time is up and will also be soft to the touch. They will firm up as they cool.