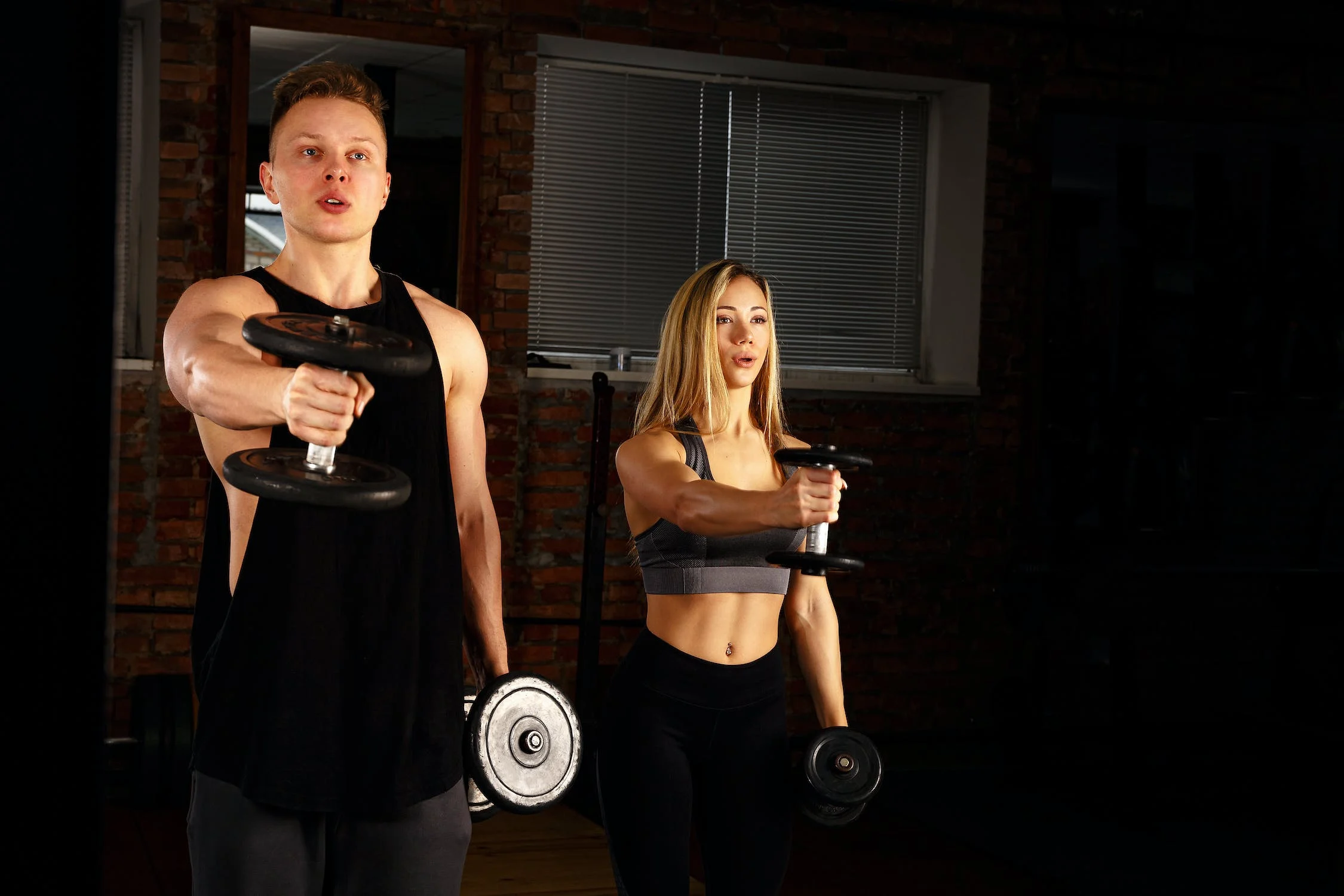 Exercise is not just a physical thing it is something that takes a huge amount of mental effort for many of us too, especially if we are the kind of people who do not naturally love working out and building our bodies up.
It can be hard to find the motivation to work out, and even when you do, it can be hard to find the will to go all out and work out as hard as you possibly can to get the most benefits from your time in the gym. 
If that sounds all too familiar to you, and you sometimes struggle to push yourself when exercising, the good news is, there are lots of healthy things you can do to push yourself more than ever, as you will see below.
Optimize your nutrition
One of the best ways to push yourself to work harder at the gym is to simply clean up your diet and ensure you are getting all of the vitamins and minerals you need to be healthy. If your nutrition is optimized – something the supplements at https://doradonutrition.com/ can help you with – then you will naturally feel healthier and stronger, which will translate into you naturally having more motivation to exercise, and more drive to push yourself when you do. A diet high in protein, healthy fats, fruits, veggies, and whole grains is ideal.
Commit to 60 seconds
If you are struggling to even get the motivation to work out at all. Commit to doing just 6 seconds of squats or jogging or whatever it is you want to do, giving yourself permission to quit after 1 minute if you really want to. Since it is just 60 seconds, you are more likely to actually get up and do it, and once you get started, you will often find that you want to keep going, which means you get in your workout after all.
Create a pumped-up playlist
Studies have shown that the right playlist can help to push you harder when you are working out. Put together a playlist of up-tempo songs that you really love and play them every time you are at the gym, and the rhythm of the music will push on and help you to achieve better results than ever and you won't even notice how hard you have been working because you will be caught up in the moment enjoying the music and the movement.
Bring a friend along
Bringing a friend song to the gym is not only a healthy way to socialize, but it could also help you to meet more of your fitness goals too. You see, studies have also shown that individuals who exercise with a buddy are more likely to work out more often and go harder when they do. This is probably because, not only do they not want to let their friend down by not showing u, but they also have a little healthy competition between them, pushing them to work out harder so they can match if not beat, their friends in the gym. If you can't find a grind to go with you, then try joining classes where you can also have a little friendly rivalry in the mix.
Shorter, but more intense
A good way to push yourself is actually to shorten your workouts, and at the same time, increase their intensity. For example, if you usually do 100 kettlebell swings with a 20kg bell and this usually takes you 20 minutes, try using a 40kg bell for 10 minutes instead. This will give you a more intense workout because you will be using heavier weight, and not only will it get you into better shape, but it will also save you time, which means you may be more likely to hit the gym in the first place too.
Talk yourself up
If you want to push yourself, but you do not think you are capable of doing so, you probably won't. As I said earlier, exercise is a mental thing as much as it is a physical one, so if you want to achieve your goals, you need to talk yourself up. Use positive mantras to convince yourself you can do it, and you know what? You probably can!
As you can see, if you are booking o push yourself to work out harder, there are lots of healthy habits you can adopt to achieve your aim and get in the best shape of your life. So, what are you waiting for?