Last night we were off to a Mexican-themed evening at my girlfriend's parents for birthday celebrations and I thought it was only right and proper that I baked and brought something appropriate.
You can't go wrong with brownies!
I mean who doesn't like the gooeyness of the middle? or the supreme chocolatey flavourings?
So I thought I'd add a different element that gave them a slight saltiness through Pistachios as Salt and Dark Chocolate seem to make the chocolate much sweeter too.
The important part of this bake is timing.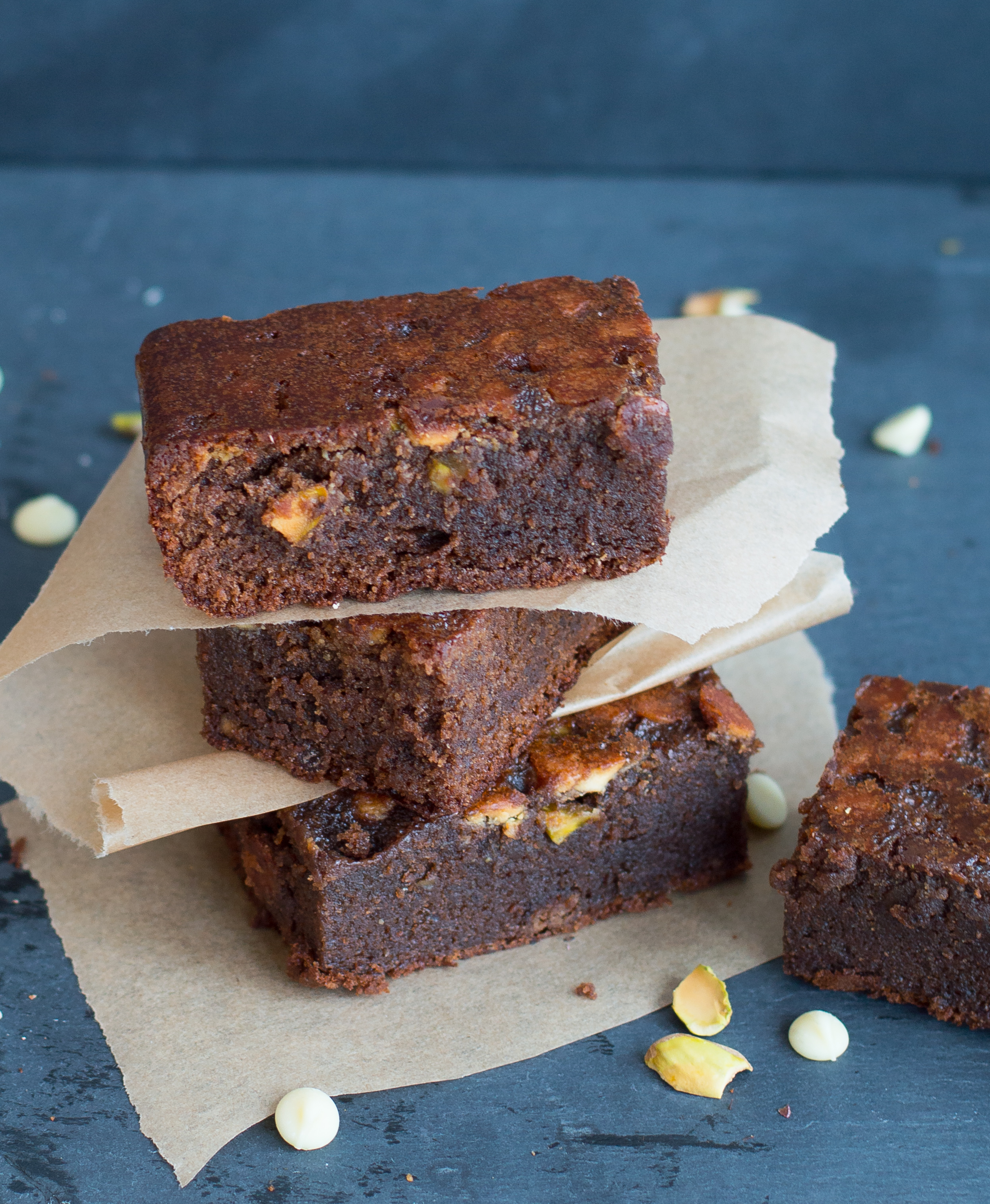 Too long and you'll have a cake-like texture in the middle, and too early the bake will be underdone and they'll fall apart.
The way I work is to wait until the baked mixture no longer wobbles and you place a knife through the centre and a few crumbs stick to the knife.
It's also important not to overwork the mixture after the eggs have been whisked as there should be a slight rise in the bake to allow the air bubbles to expand.
Anyway all science aside, these Chocolate Pistachio brownies really are delicious chocolatey goodness that are perfect for sharing (if you have to!)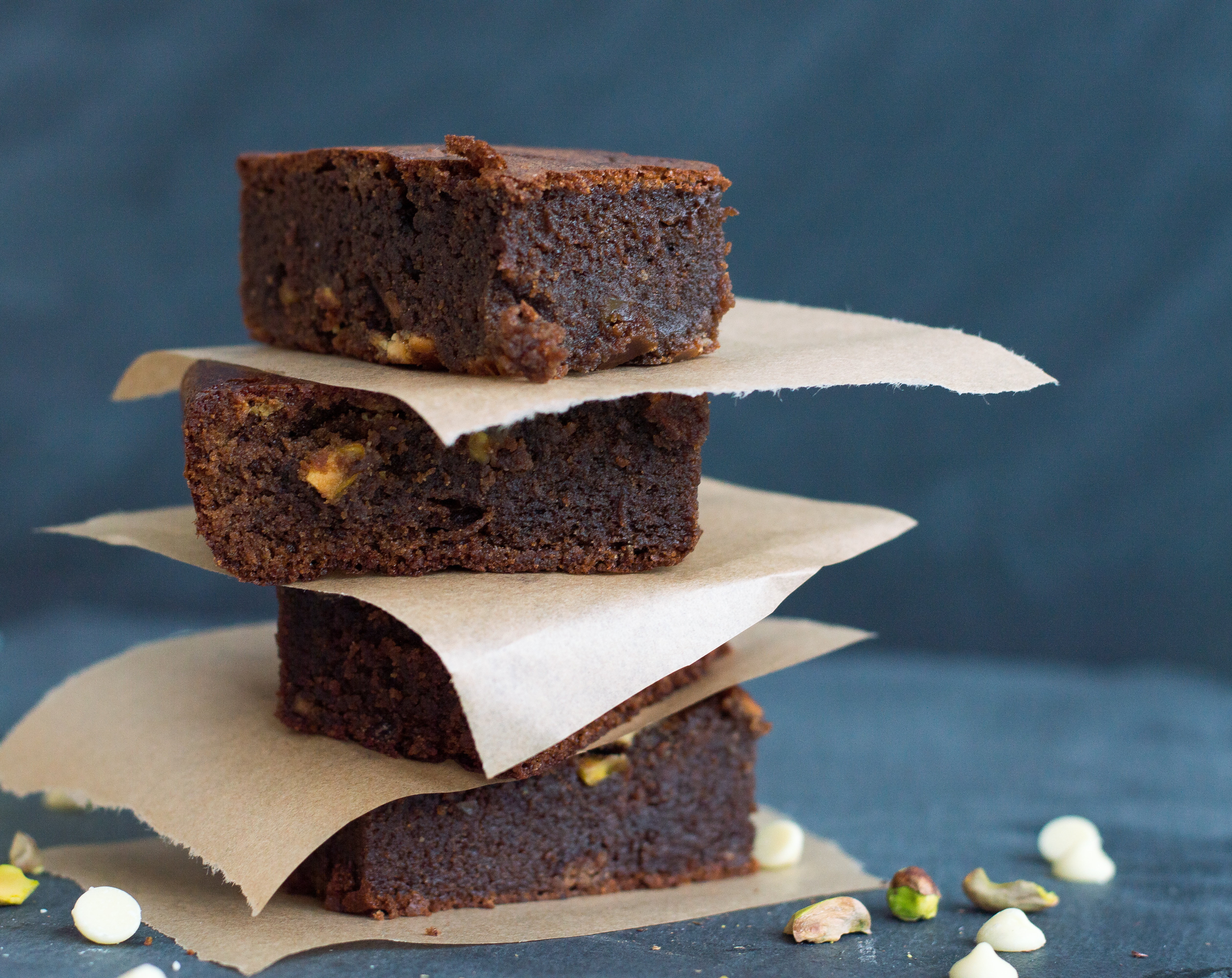 Chocolate Pistachio Brownies
Ingredients
300g Milk Cooking Chocolate (about 35% cocoa solids) (divided into chunks)
180g Unsalted Butter (divided into chunks)
180g Light Muscovado Sugar
4 Large Eggs & 1 Extra Yolk
50g Ground Almonds
75g Plain Flour
1 teaspoon Baking Powder
15g Cocoa Powder
80g White Chocolate Chips
60g Shelled Pistachios
3 tablespoons Orange Juice
Instructions
Slowly melt the chocolate and butter into a large bowl over a pan of simmering water.
Once melted, remove the bowl from the water and add the sugar.
Whisk the ingredients fully using a hand mixer to remove any lumps.
Add each egg one at a time into the mixture and whisk through before adding the next, finishing off with the extra yolk.
Gently fold in the ground almonds using a large metal spoon, then sift in the flour and baking powder and continue to slowly fold in until incorporated into the mixture.
Pre-heat the oven to 170C (fan-assisted)
Stir in the chocolate chips, pistachios and orange juice.
Pour the mixture into a 23cm square brownie tin and place into the centre of the pre-heated oven and bake for 25-30 minutes (27 minutes was the ideal time for my oven but others may vary).
Once ready, remove the tin from the oven and leave to cool for 30 minutes before turning onto a large enough board for dividing.