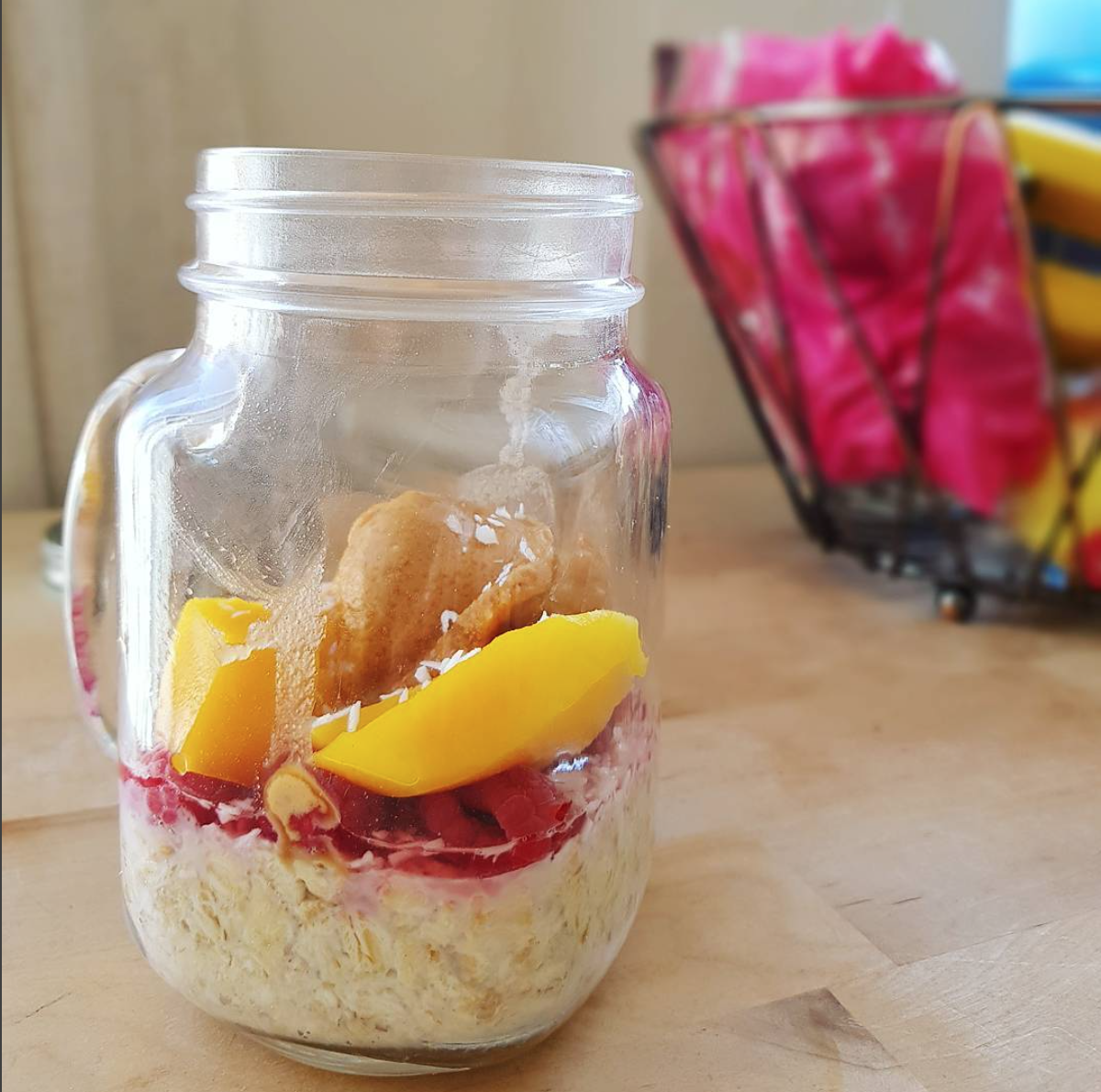 I love these overnight oats jars as you can literally add pretty much anything to them!
The base is made up of the oats themselves along with the same quantity of milk (or flavoured milk). After that it's really up to you what you add, whether it's fruit, some spices, something crunchy or a combination of all three! 
Once you've built your jar you simply place it into the refrigerator for around 6 hours or overnight to allow the oats to absorb the milk. 
They make a terrific breakfast or healthy snack on-the-go, and since I've started with them it's really helped any food cravings I've felt in-between meals. 
Below is the recipe for the 'Mango & Coconut Overnight Jar' – as always let me know your thoughts via Twitter or in the comments section below! 
Adam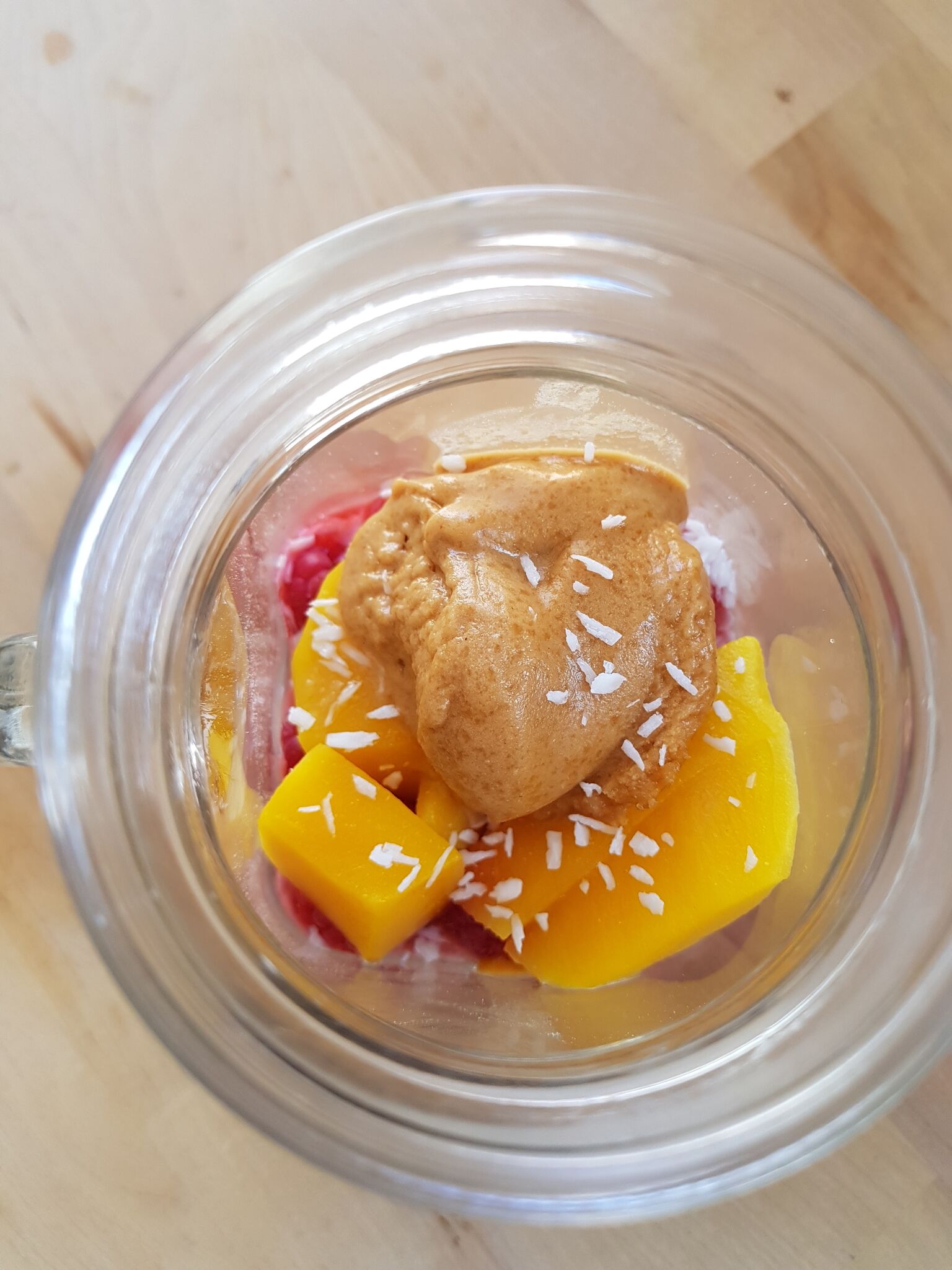 (RECIPE) Mango & Coconut Overnight Oat Jar
Ingredients
½ Cup Old-Fashioned Oats
½ Cup Coconut Almond Milk
Handful of Raspberries & Mango
1 teaspoon Vanilla Extract
1 teaspoon Desiccated Coconut
1 tablespoon Salted Caramel Peanut Butter
Instructions
Pour the oats and milk into a jar.
Add the various fruits and vanilla extract, then top with the desiccated coconut and peanut butter.
Refrigerate for at least 6 hours or overnight.