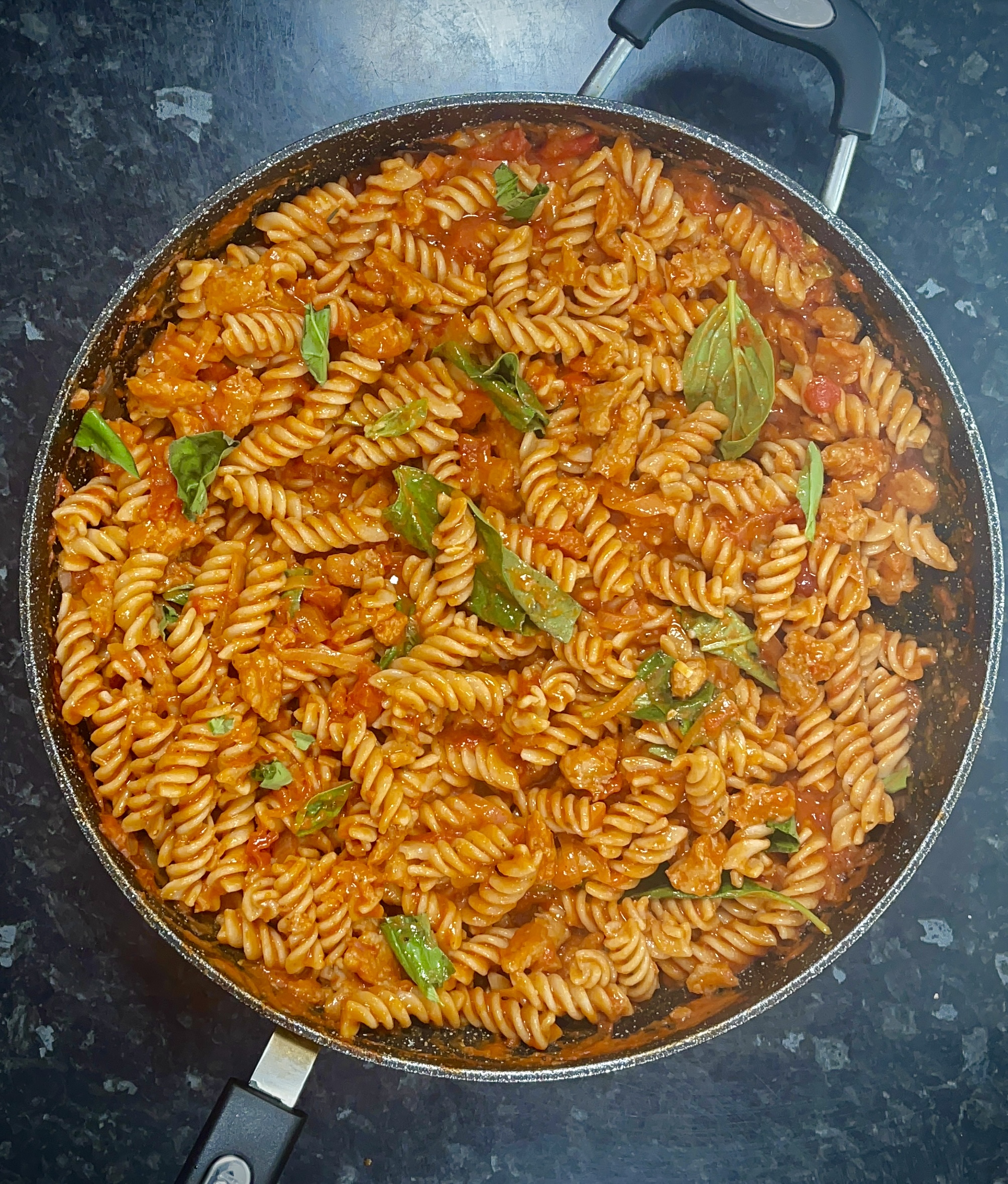 [ RECIPE ] Creamy Sausage Fusilli
Ingredients
1 tablespoon Olive Oil
6 Plant-based Sausages
2 Banana Shallots (diced)
3 Garlic Cloves (crushed or finely chopped)
Large Handful of Fresh Basil
½ teaspoon Dried Oregano
3 Thyme Sprigs (leaves only)
1 tablespoon Tomato Purée
400g Tin Chopped Tomatoes
200ml Passata
30g Plant-based Cheese
200ml Oat Cream
500g Fusilli
Instructions
Place a large frying pan on a medium-high heat with oil.
Remove the skin from each sausage using a sharp knife. Crumble up the sausage mince and place into the frying pan. Brown for several minutes until caramelised.
Next add the shallots and garlic to the same pan. Finely chop the basil stems and also add to the pan (set-aside the leaves for now), along with the oregano and thyme and fry for 3-5 minutes.
Add the tomato purée, chopped tomatoes and passata then simmer for 15 minutes (at this point cook the pasta).
When the time is up add the plant-based cheese, as well as the oat cream then stir thoroughly. Taste and adjust the seasoning if required.
Finally add the cooked pasta and top with fresh basil before serving.