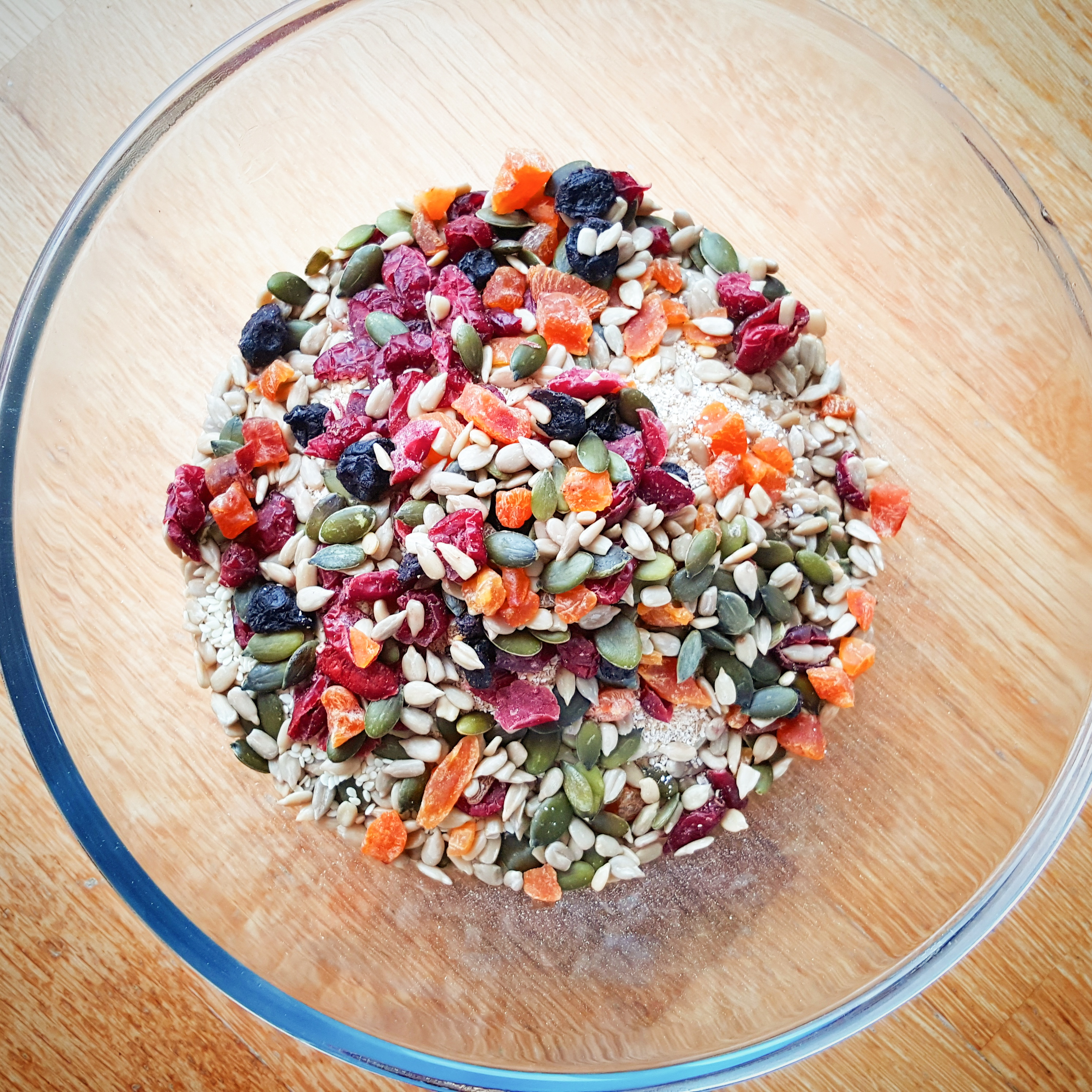 So you may well have noticed one or two changes to the blog recently and no, your eyes do not deceive you! I have decided that after about 15 months it was time for a fresh look that offers you lovely people plenty more to see and in a much clearer way too.
The 'Recipe' section has been completely revamped to make it easier for you to find exactly what you're looking for, as well as the other pages which I continue to work on when/if I ever get some spare time!
The new theme is still undergoing some changes but thank you for bearing with me over the last 2 days, there's so much going on in the background I've barely had chance to go to the gym (sin indeed!).
So today I wanted to get back into my nice morning routine of waking up extra early whilst my partner continues to shloff away, write up my latest recipe and share it with you guys (all before breakfast of course!).
It's a Homemade Granola.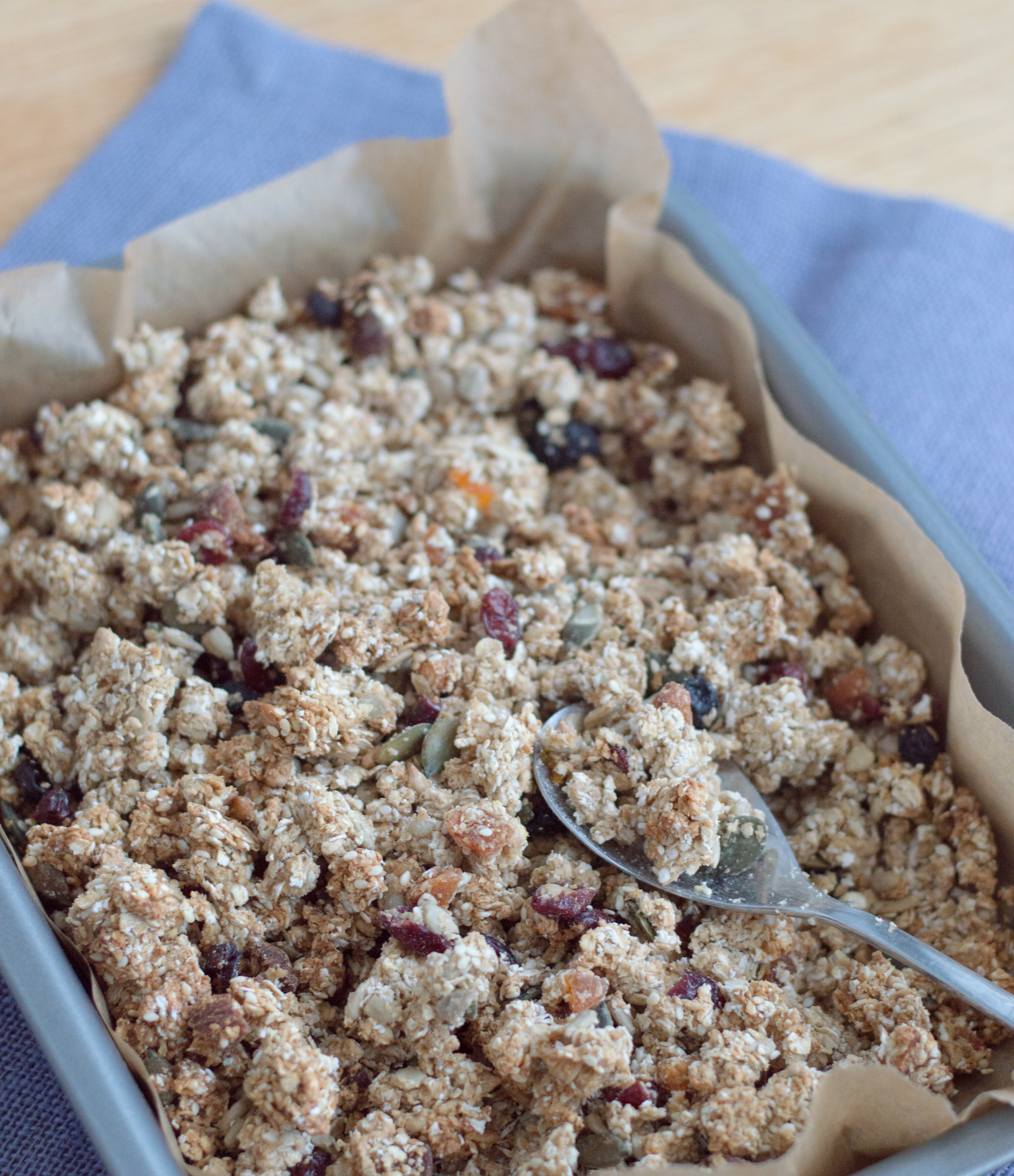 2 Weeks ago I had never even tried this breakfast. The whole idea of Granola, Muesli, Oats, Porridge etc all seemed to blend into one and I barely new the difference!
But that's the beauty of the internet and research, there's always spare room in your head to educate and learn, especially when it comes to food!
Originally I tried Tesco's Finest Berry Granola and I thought 'oh wow, how have I NEVER tried this before?' and 'what is wrong with you Adam? ALWAYS try new things!'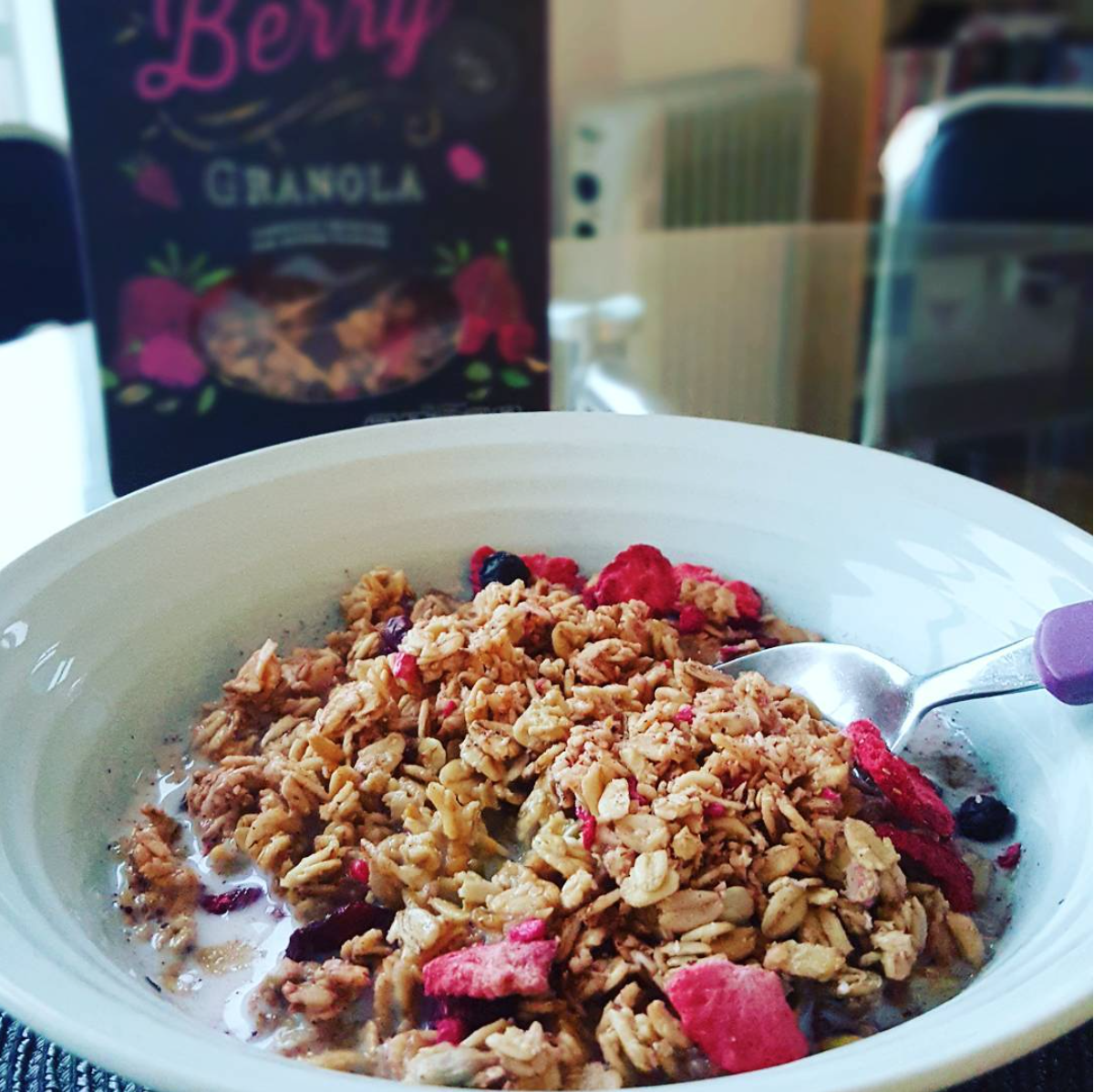 So I made a mental note to continue to do that.
After it tasting so fantastic I wanted to delve further and learn how to make my own. Especially as the shop-bought version is often full of additional sugars.
It's a pretty straight forward process, even for a beginner, and so worth it if you fancy a healthier breakfast or just a snack between meals. It will certainly curb your appetite and keep you fuller for longer!
Homemade Granola
Ingredients
1 tablespoon Olive Oil
½ teaspoon Vanilla Extract
100ml Apple Juice
75ml Maple Syrup
Pinch of Salt
175g Rolled Outs
50g Oat Bran
25g Sesame Seeds
25g Sunflower Seeds
100g Dried Mixed Fruit
Instructions
Measure out all of your ingredients.
Line a small baking tray with baking or greaseproof paper, then pre-heat the oven to 140C (fan-assisted).
In a large bowl mix together the oats, oat bran and seeds together.
Meanwhile heat a small heavy-based saucepan on a low heat and add the olive oil, apple juice, maple syrup and vanilla extract.
Once the liquids start to combine add the salt and stir well.
Pour the warm liquid mixture into the bowl with the combined ingredients and mix well until they are all immersed in the liquid.
Spread the granola onto the baking tray and place into the centre of the pre-heated oven for 45 minutes, removing the tray every 15 minutes to break up the granola so that it cooks evenly.
During the final 15 minutes, add the dried mixed fruit and return to the oven for the final time.
Once the time is up, remove from the oven and allow to cool, then place into a container for future servings.
Serve with Milk, Alpro, Yoghurt or just dry.