It is no secret: having a well-stocked pantry is key to creating tasty dishes quickly and effortlessly. By always having staple ingredients at your fingertips, preparing delicious dishes has never been simpler, whether it be weeknight dinners, last-minute lunches, or surprise guest surprises! Here is our essential pantry list so that we're always prepared for whatever culinary adventure may come your way!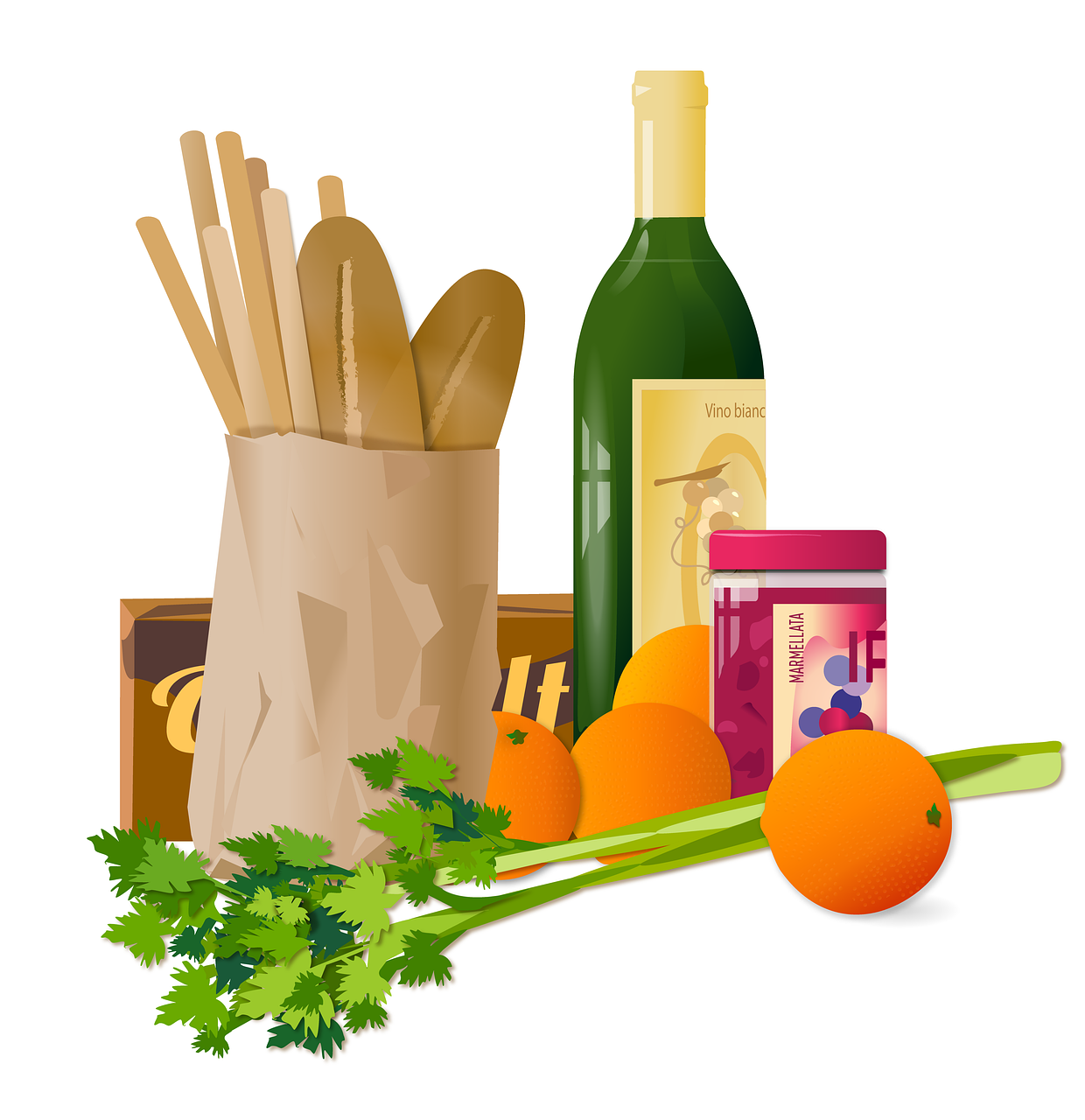 Via Pixabay
Grains and Pasta
Grains and pasta provide the foundation of many meals. Rice, quinoa, couscous, and barley make delicious grain bowls, stir-fries, salads, or side dishes. At the same time, pasta of various kinds, from spaghetti to penne, is quick and versatile comfort food at its finest – not forgetting Asian-inspired noodles too!
Canned Goods
Canned goods are an indispensable pantry staple. Tomato sauce, paste, and diced tomatoes can form the backbone of an assortment of dishes, from pasta sauces and soups to stews and salads. Likewise, canned chickpeas, black beans, or kidney beans provide protein in a quick meal, while tuna or salmon canned fish is perfect for salads or sandwiches, and coconut milk makes an easy base for an array of curry dishes.
Oils and Vinegar
Olive, canola, and sesame oils should all be on hand at all times for cooking and salad dressing purposes. Olive oil can also be used for sauteing, roasting, and creating flavorful salad dressings; sesame oil gives Asian dishes an unmistakable nutty taste, while balsamic, red wine or apple cider vinegar adds depth of flavor when used as dressings, marinades, and flavor enhancers in other recipes.
Herbs and Spices
A variety of herbs and spices can transform ordinary ingredients into flavorful meals. Essential components include salt, pepper, chili flakes, cumin, paprika, and garlic powder as basic elements while baking demands cinnamon nutmeg vanilla extract. In addition, fresh, dried herbs like basil and rosemary thyme will elevate any recipe.
Baking Essentials
Whether you prefer baking at home or simply making breakfast daily, keeping ingredients like flour, sugar, baking powder, baking soda, and yeast on hand is essential. Remember oats for a nutritious morning breakfast and cookies or granola bars for quick snacks!
Condiments and Sauces
Condiments add depth of flavor to any meal, from soy sauce and Worcestershire sauce, Dijon mustard, mayonnaise, and ketchup to almond and peanut butter for sweet and savory dishes.
Stock and Broth
A well-stocked pantry should always include vegetable, chicken, or beef stock for making delicious soups and stews – as well as adding depth and dimension to various other dishes, from risotto to gravies.
Onions and Garlic
Although technically not stored in a pantry, onions, and garlic play an essential role in many recipes from various cuisines. Their long shelf life ensures their long-term viability in dishes across different categories of cuisines while adding an irreplaceable depth of flavor that cannot be replicated elsewhere.
Protein
Beef is an easy, delicious protein source and makes excellent dinner meals! Ground beef can be enjoyed in tacos, burgers, or shepherd's pie, while stews or slow cooker dishes like pot roast or chili are also delicious. Tenderloin steaks work especially well when grilling or pan-frying with herbs and spices for maximum flavor! So break out those beef recipes for dinner this week – your taste buds won't regret it!
An organized pantry can make meal preparation much more straightforward. By keeping essential items such as cooking oils and spices on hand, you'll be ready to whip up delicious meals without frequent trips to the store. Cheers to a successful culinary adventure!