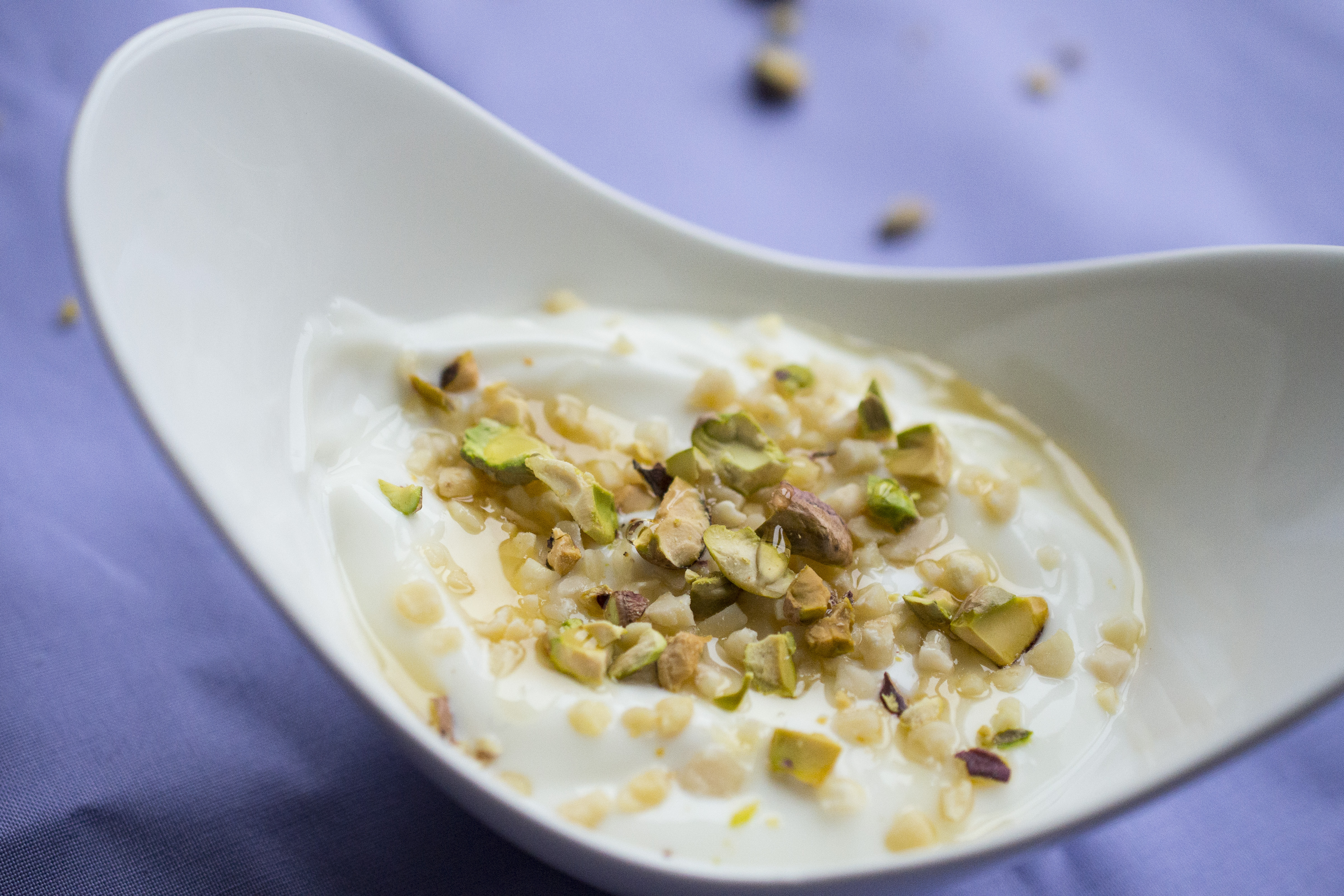 I wanted to add another recipe to my ever-growing Detox Plan. This is another delicious, nutritious and very quick snack you can easily put together with the base ingredient being Greek Yoghurt. Although I believe there is no specific best detox cleanse, there are certainly recipes and ingredients that can take you to a full detox. 
Greek Yoghurt is full of protein and can be enjoyed on it's own or part of a combination of ingredients. I prefer adding a few bits I've got stored or about to go off, like fruit.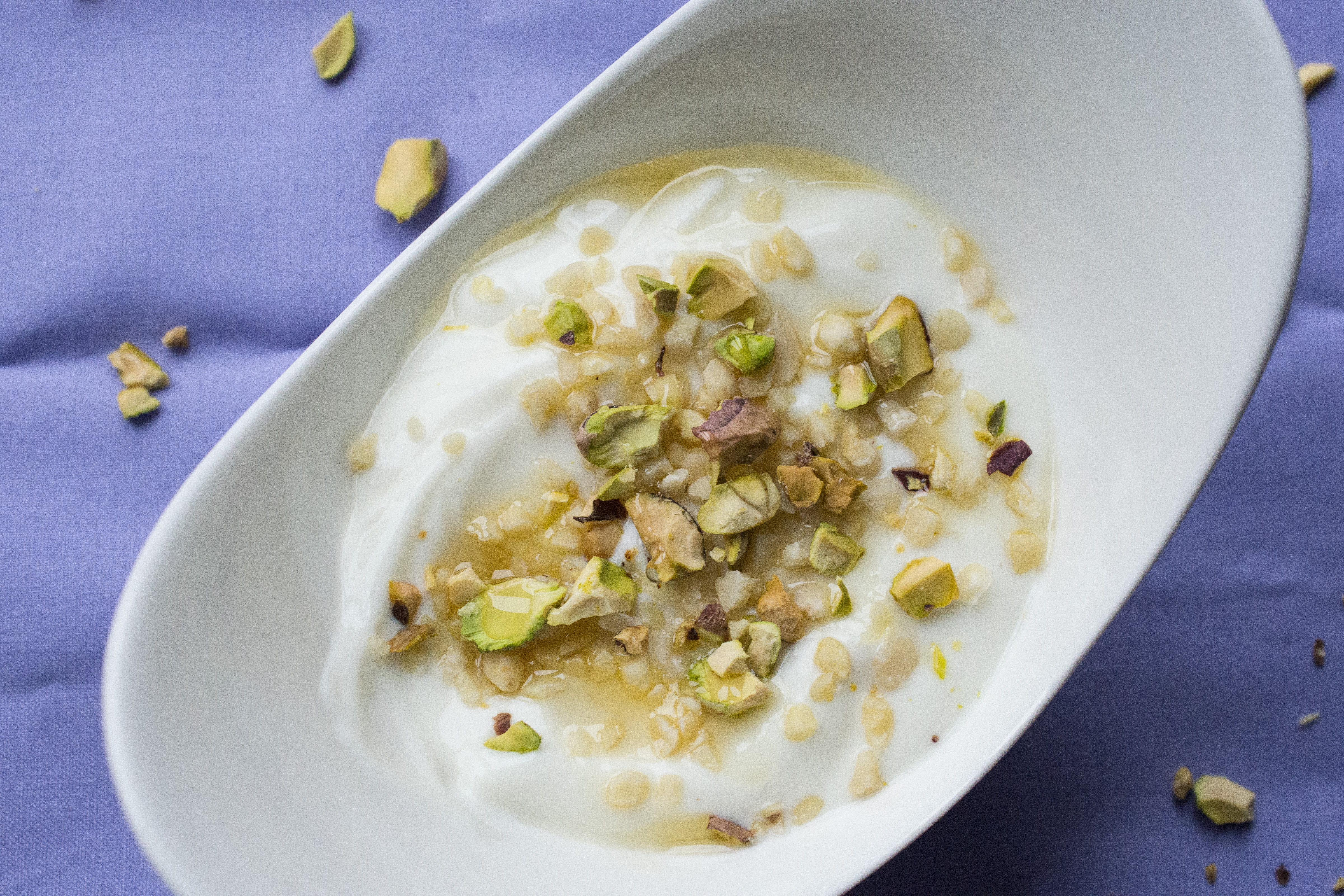 I hope you enjoy this crunchy nut recipe. The sweetness from the pistachios and honey balance well with the yoghurt itself. It's perfect for a snack in-between meals or just something when you've got a craving for something sweet, either way enjoy it! 
Adam Warren

Crunchy Nut Yoghurt Mix
Ingredients
150g Greek Yoghurt
1 tablespoon Chopped Almonds
1 tablespoons Crushed Unsalted Pistachios
1 tablespoon Honey
Instructions
Add the greek yoghurt to a small serving bowl.
Measure out the remaining ingredients and add to the yoghurt.