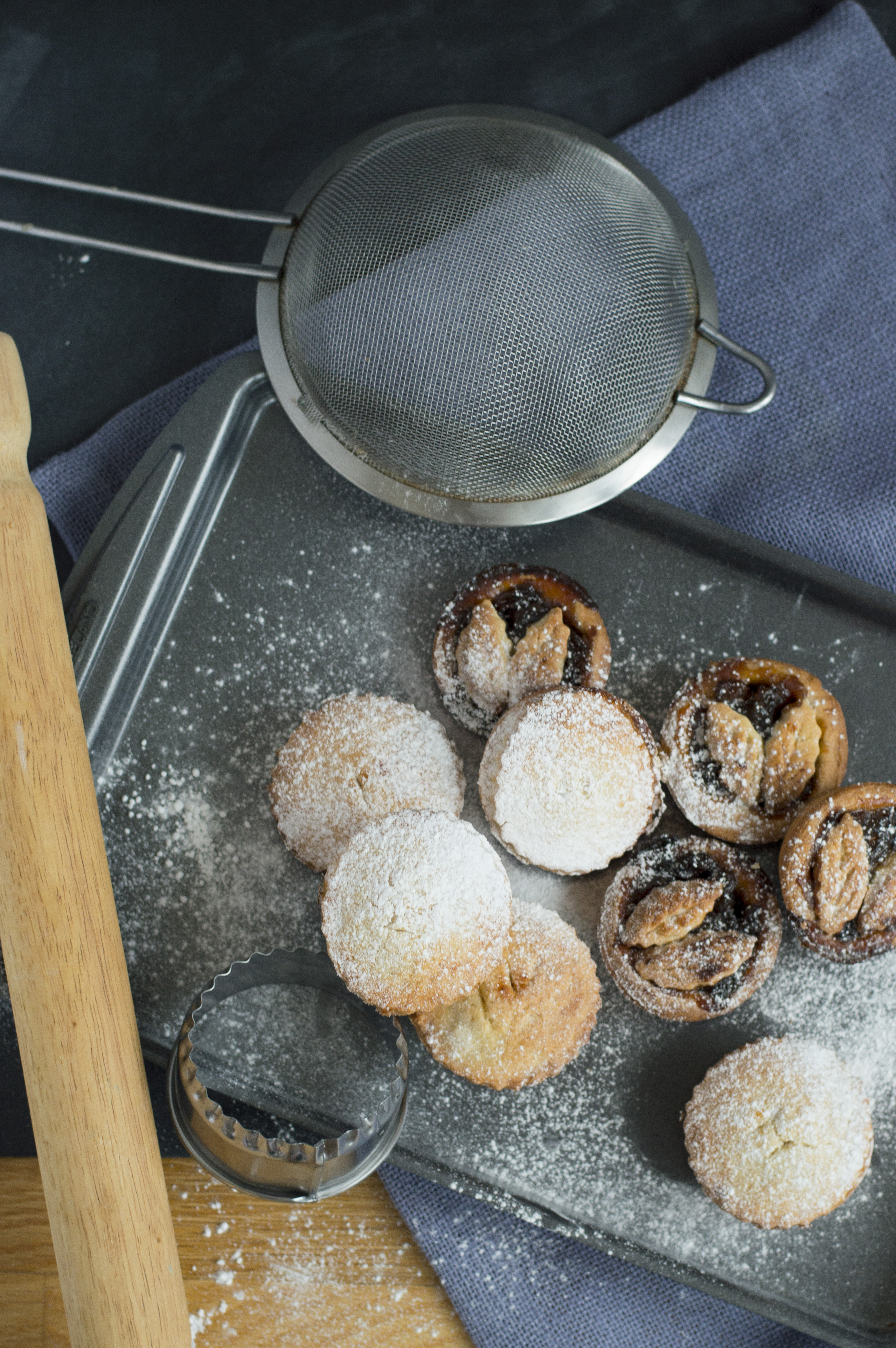 It's that time of year again where I'm just starting to think about when it's acceptable to put up the Christmas Tree and sit around it getting all festive with a mince pie in one hand and a glass of something alcoholic in the other! I mean you work hard all year, now is definitely the time to unwind a little. 
The best mince pies I've found are the ones that you can make yourself, either with your own homemade pastry or shop-bought. 
I would certainly encourage making your own though, it's cheaper, convenient and a great deal more satisfying. I will cover off a whole section on FoodandFitnessAlways around pastry-making very soon, it's pretty straight forward once you know the basics and if you know how to make bread, it's much simpler than that. 
I hope you enjoy these Classic Mince Pies. Choose your own decorations as the topping, and feel free to get creative and experiment! They can be served either cold or warmed up in a microwave for 20-30 seconds. Your choice! 
Makes 12  |  Prep 15 Mins  |  Resting 30 Mins  |  Baking 20 Mins
Plain Flour (for surface)
1 Quantity of Sweet Shortcrust Pastry (homemade or bought)
Butter (for greasing)
400g Finest Mincemeat
1 Egg (beaten)
Icing Sugar
Grease a 12-hole tart tin (a muffin tin will also work) and leave to one side. 
Sprinkle some flour over a clean surface and then roll out the pastry to about 2mm thick. 
Using a large enough round cutter, cut 12 circles of pastry so that they are just larger than the tart tin holes. 
Evenly line the holes with the pastry ensuring the pastry is fully pressed into the corners. 
With the remaining pastry, roll it out once again and make additional, slightly smaller circles (or shapes) that will later cover the pastry cases. 
Place the tart tin (along with the additional pastry circles/shapes) into the fridge for 30 minutes to rest. 
Remove the contents from the fridge and half-fill the pastry cases with enough mincemeat (about 2 teaspoons in each case). 
Pre-heat the oven to 160C (fan-assisted) and 180C (conventional). 
Using a pastry brush (or a clean finger!), place into the beaten egg and brush the edges of the pastry, then place the pastry circles and shapes carefully on top of the cases and seal with additional beaten egg. 
Make two small holes inside the lids to allow the pies to cook evenly. 
Bake in the oven for 20-25 minutes, then leave in the tin for at least 10 minutes before removing onto a wire rack. 
Dust with icing sugar and serve or place in containers and store in the fridge for later.