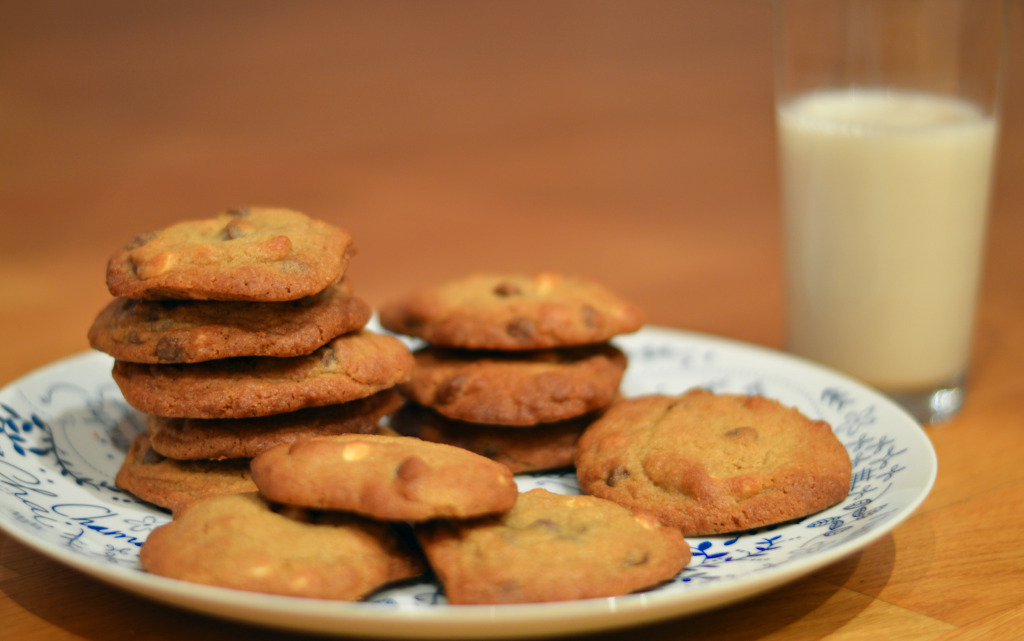 I know what you're thinking and yes, this is predominantly a healthy eating and lifestlye website that promotes nutritious meals, however there's no reason why you shouldn't be allowed to enjoy yourself every so often. As I've said before, life is too short to always say no to something you'll enjoy and get pleasure from, just enjoy them in moderation and with restraint!
This is "Baking Club" and the idea is to occasionally share these delicious treats that you make with friends, family and loved ones. Baking is a whole new world of food ideas and recipes for us to share with you guys. There won't be as many recipes published on here as the every day meals, but once in a while I'll show you how easy (and delicious!) these additions will be.
Today we start with a very easy and delicious cookie recipe from BBC GoodFood. In my opinion, this is the only cookie recipe you'll ever need and it's guaranteed to put you in the good book of everyone you decide to share them with!

Chewy Chocolate Chip Cookies
Ingredients
80g Light Brown Muscovado Sugar
80g Granulated Sugar
150g Salted Butter (softened)
2 teaspoons Vanilla Extract
1 Large Egg
225g Plain Flour
½ teaspoon Bicarbonate of Soda
¼ teaspoon Table Salt
100g White Chocolate Chips
100g Milk Chocolate Chips
Instructions
Pre-heat the oven to 170C (fan-assisted oven) and line two baking trays with greaseproof paper and measure out all of the ingredients at this point.
In a large bowl, put the softened butter and both sugars and beat until soft and creamed. Add the vanilla extract and the egg.
Sieve the flour into the bowl then and add the bicarbonate of soda and salt. Mix well with a wooden spoon and add both sets of the chocolate chips.
Place each spoonful of the mixture onto the greaseproof paper, there should be enough for about 12 cookies and ensure you leave enough space to allow the mixture to spread out.
Bake in the oven for 10 minutes until slightly browned on the sides and still soft in the middle.
Leave the cookies to stand for a few minutes to harden slightly and then move over to a cooling rack.