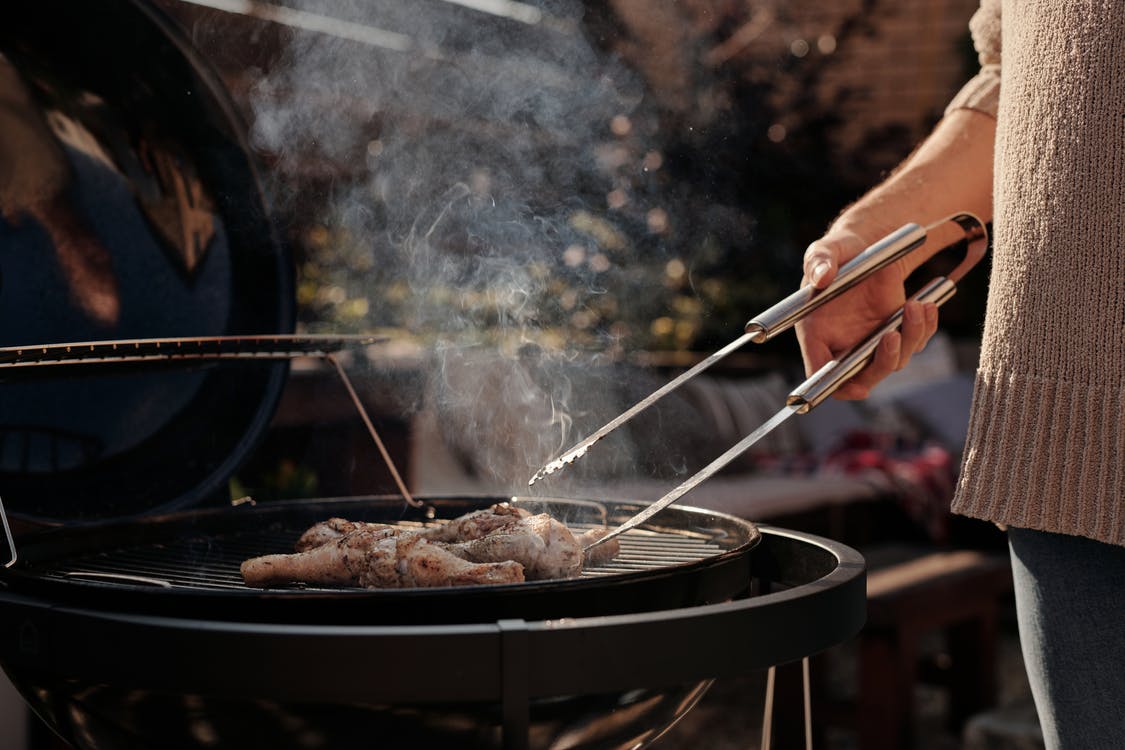 Summer is fast approaching and more of us are going to start spending time outdoors, in our gardens or backyards, entertaining friends and family. Of course, if you're going to catch up with everyone and have everyone over, you're going to need to provide refreshments. This is why so many of us have BBQs during these warmer months. Like every other kind of food in life, some BBQs can be healthy, some can be less than ideal. It's important that you create tasty options but that you offer something healthy – especially for those watching their weight or looking to lead a healthier lifestyle. Here are some suggestions that can help you to put on the best and healthiest summer BBQ possible!
Choose Lean Cuts of Meat
If you're going to be offering meat, try to offer the healthiest options available. Lean cuts tend to have less fat. You may also want to choose free range and organic meats, so you know where they're coming from and that the meat has been treated well. You may also want to cook some foods in an airfryer, for example you can cook bratwurst in an airfryer. This is a healthier way to cook many meats.
Consider Fish
Sure, we might not always associate fish with BBQs. They tend to come hand in hand with thoughts of meat, whether that's burgers or a steak. But fish can really be a great addition to any BBQ's offerings. Not only does this add a delicious option for pescatarians, but fish also tends to be healthier than your average cut of meat. It tends to contain less saturated fat and can be packed with all sorts of healthy oils, including Omega-3. So, seek out a few recipes and try fish too! You may need to cook this inside as opposed to on the grill, but it will be more than worth the effort.
Create a Vegetarian and Vegan Menu
Whether people you are entertaining have dietary requirements, or whether they'd just prefer vegetarian or vegan options as they tend to be healthier, you should make sure to put on a vegetarian and vegan menu. This is simple. Nowadays, there are so many veggie and vegan brands to choose from that you won't struggle to find classics such as plant based sausages for hot dogs and burgers. You can also create a wide array of delicious salads with healthy dressings and another popular option is BBQ'd vegetables on skewers. Peppers and tomatoes tend to go down really well on these.
Sides
There are countless healthy sides that you can offer that will give your guests plenty of vitamins and nutrients. Chips or nachos with fresh guacamole dip or fresh homemade salsa can be a good option. Fresh fruit can be refreshing. Salads always tend to be popular. Offer healthy burger and hot dog toppings, such as fresh relishes, onions, tomatoes and lettuce. Consider mango, melon, berries and more. Cold pastas can also be refreshing and coated in a sauce that contains plenty of tomato and peppers. The list of potential goes on and on.
Consider Drinks Choices
Sure, some people will want to kick back with a beer, cocktail or maybe even a PIMMS in the sun, but you should make sure to offer healthier drink choices too. Alcohol free options can be a great way to create a sense of occasions while cutting out the alcohol. You should also consider offering a range of juices and smoothies, which have a great, summery feel to them while providing your guests with some of their five a day. Iced water is great too.
Ask Guests to Bring Options
Of course, running a BBQ can be hard work and you can find yourself struggling for ideas when it comes to creating a delicious spread – especially if your guests have a variety of dietary requirements or preferences. Asking guests to bring one dish each can help to ease the load on your shoulders, as well as seeing some great, healthy additions to the table that you might never have even thought of yourself. This is a great way to add variety to the meal for everyone involved.
Hopefully, some of the suggestions outlined above will get the ball rolling and help you to plan the best BBQ possible for you and your guests. With summer fast approaching, now is a great time to get started and see what you can do to bring a smile to everyone's faces.