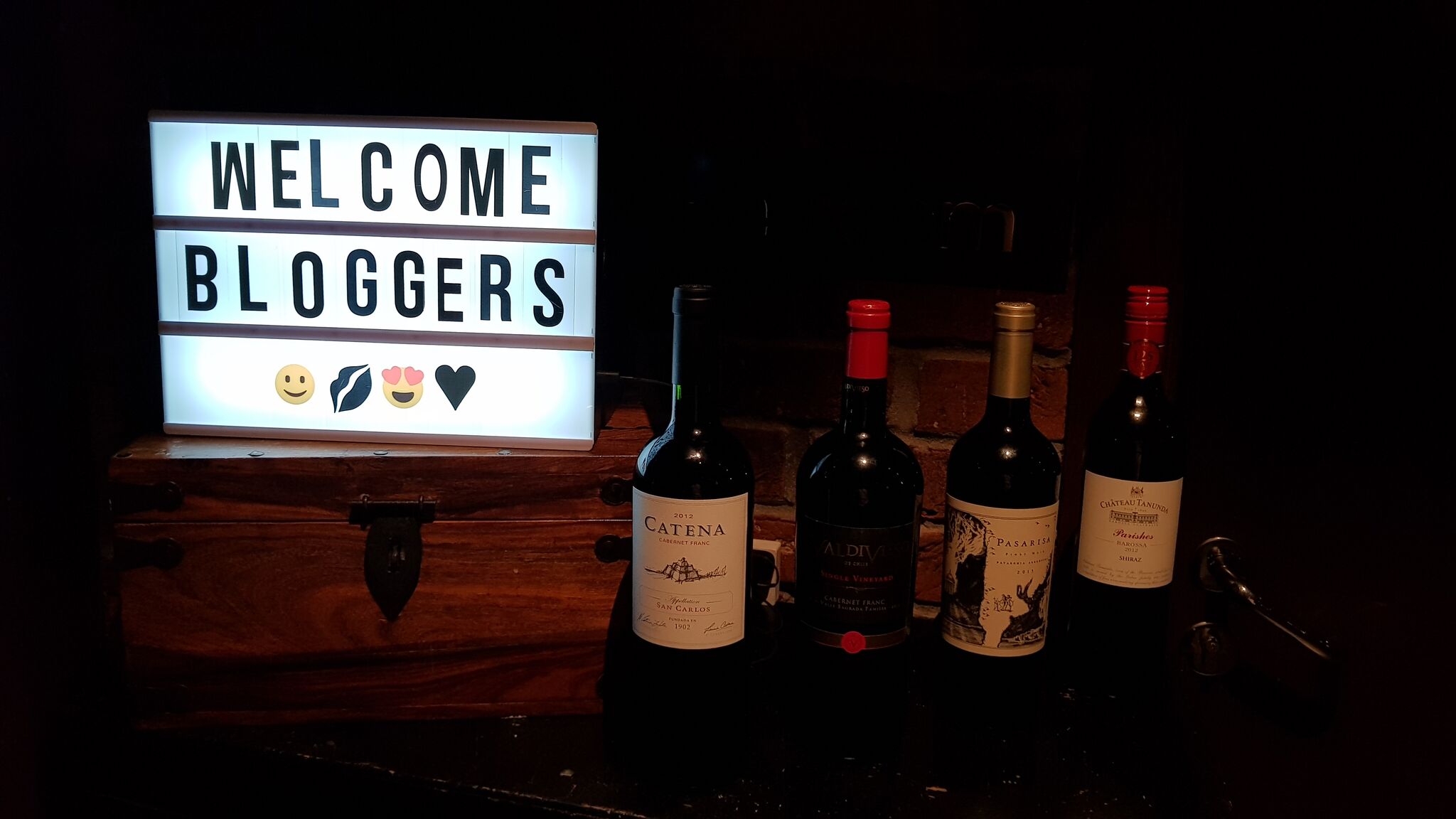 Last week myself and a number of other bloggers were invited to a Bloggers evening at the Malmaison Hotel in Liverpool to try out some of their new dishes from the re-branded Chez Mal restaurant. 
Malmaison is a chain of restaurants within the UK and for as long as I can remember has always been of a high quality when it's come to it's food and drink too.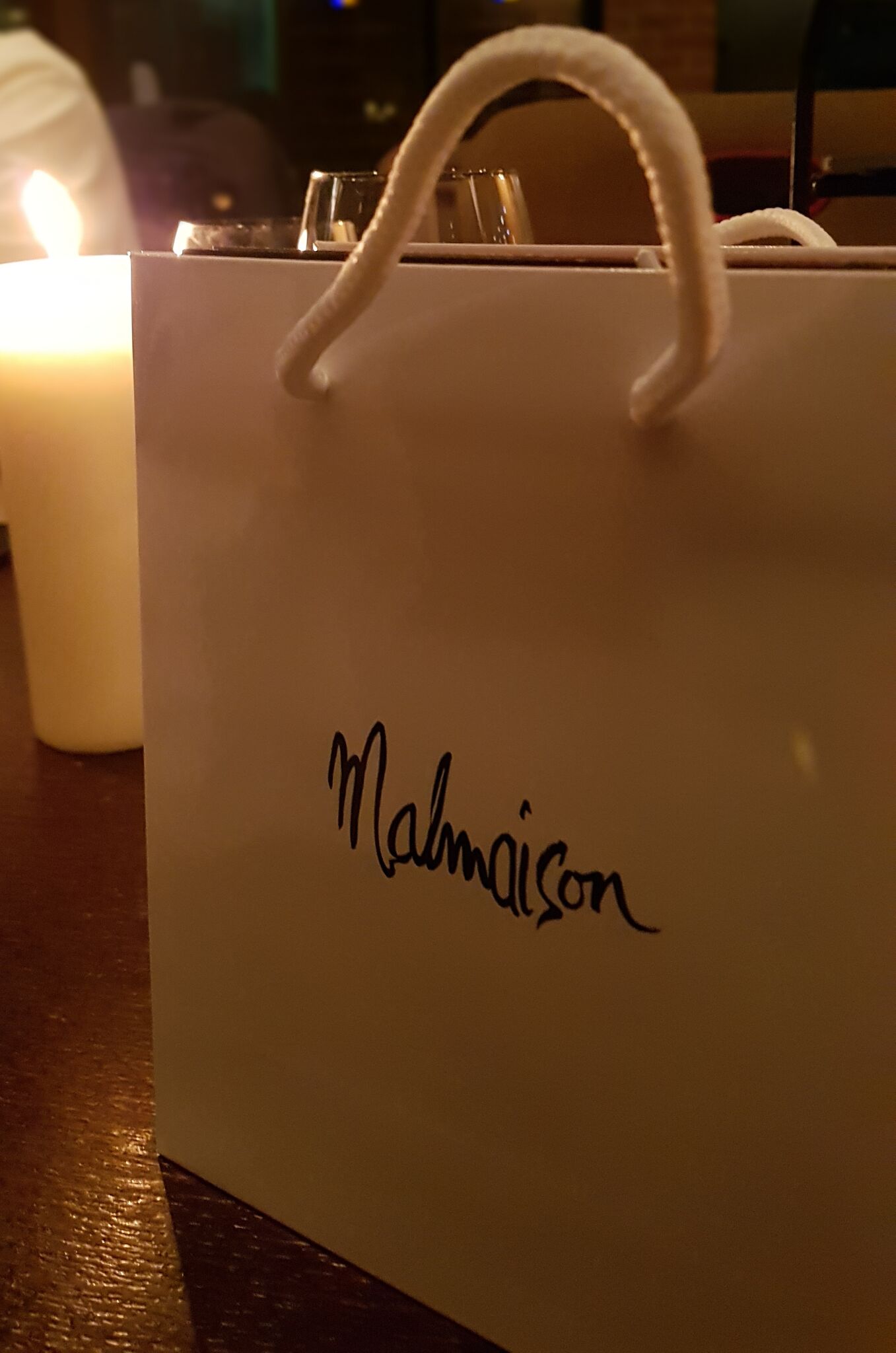 As I arrived I was greeted with a warm welcome from the hostess and escorted over to the bar area where I met some of the other bloggers.
Once everyone had arrived we were treated to one of their signature cocktails, the 'Ginger McCain' – named after the famous local trainer of perhaps the most famous racehorse ever, Red Rum. Therefore it was only fitting that this cocktail contained plenty of the stuff! It was delicious and went down a treat!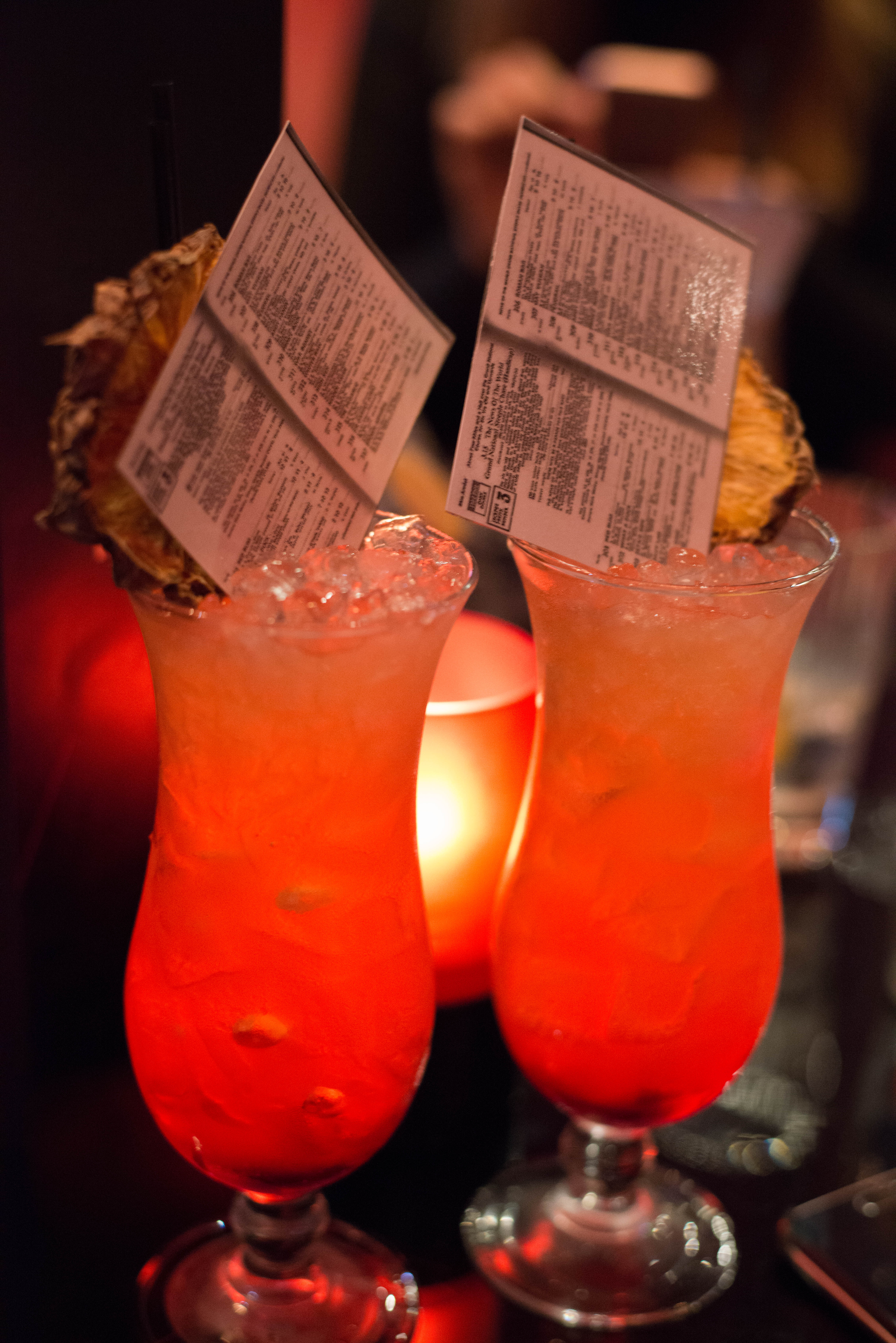 The Restaurant
Not before long we were taken over to the dining area at Chez Mal which was a beautiful setting that overlooked some of the Liverpool Waterfront. The ambience as well was wonderfully intimate, you could really tell that every detail had been thought-out. 
We were treated to a selection of 'bar bites' from the new menu which included the crunchiest, best-tasting truffle arancini balls I'd ever tried before, as well as seared beef strips and beautiful king scallops served with a truffle mash inside their shell.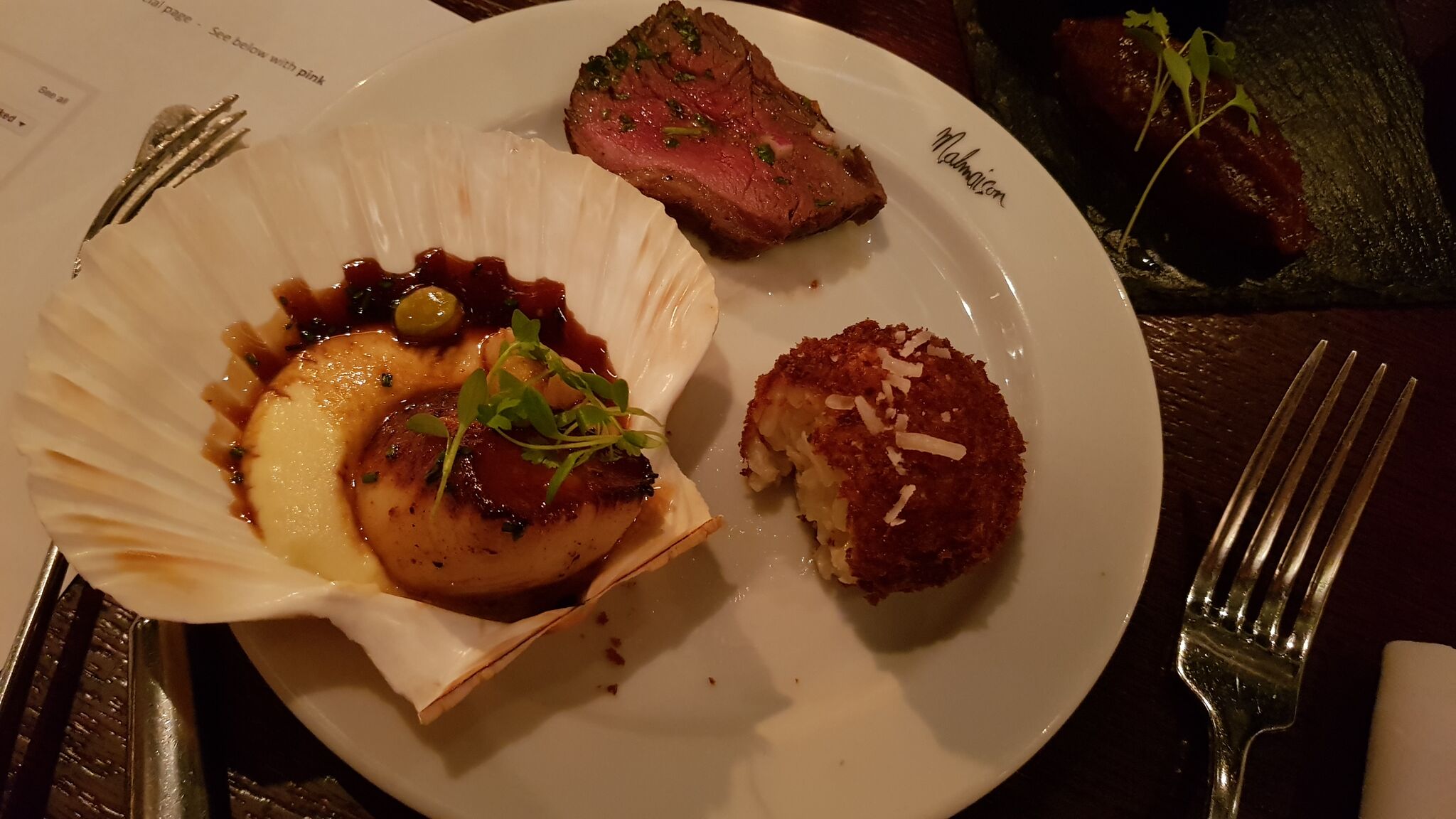 It was such a treat to be able to enjoy such a wonderful selection of starters. You could tell this was a fine-dining experience but within a relaxed atmosphere without feeling as if you should be in your full dinner suit! 
Between each main course we were introduced to a number of different wines that had been expertly paired with each dish. The restaurant manager delivered the message succinctly without it feeling like we were being lectured to between courses. This made the experience all the more enjoyable.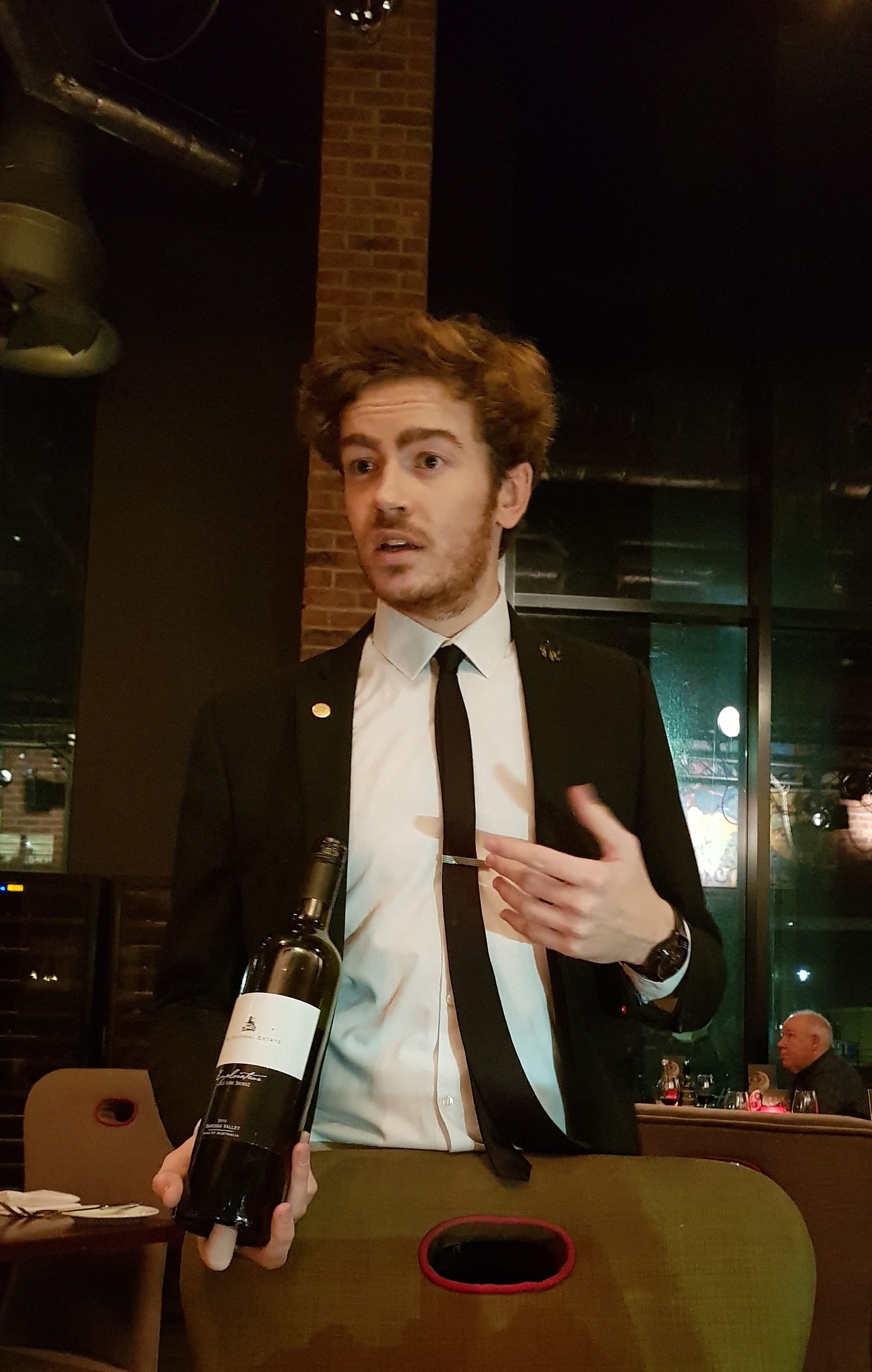 As for the mains it was all about the 'The Stack' – a giant burger filled with the freshest cuts of beef together with onion rings, tomato and lettuce. It was certainly a 'wow factor' and would satisfy almost anyone's appetite! 
We were given mini sliders as a smaller version of 'the stack' which was a good idea considering there were two more mains on their way!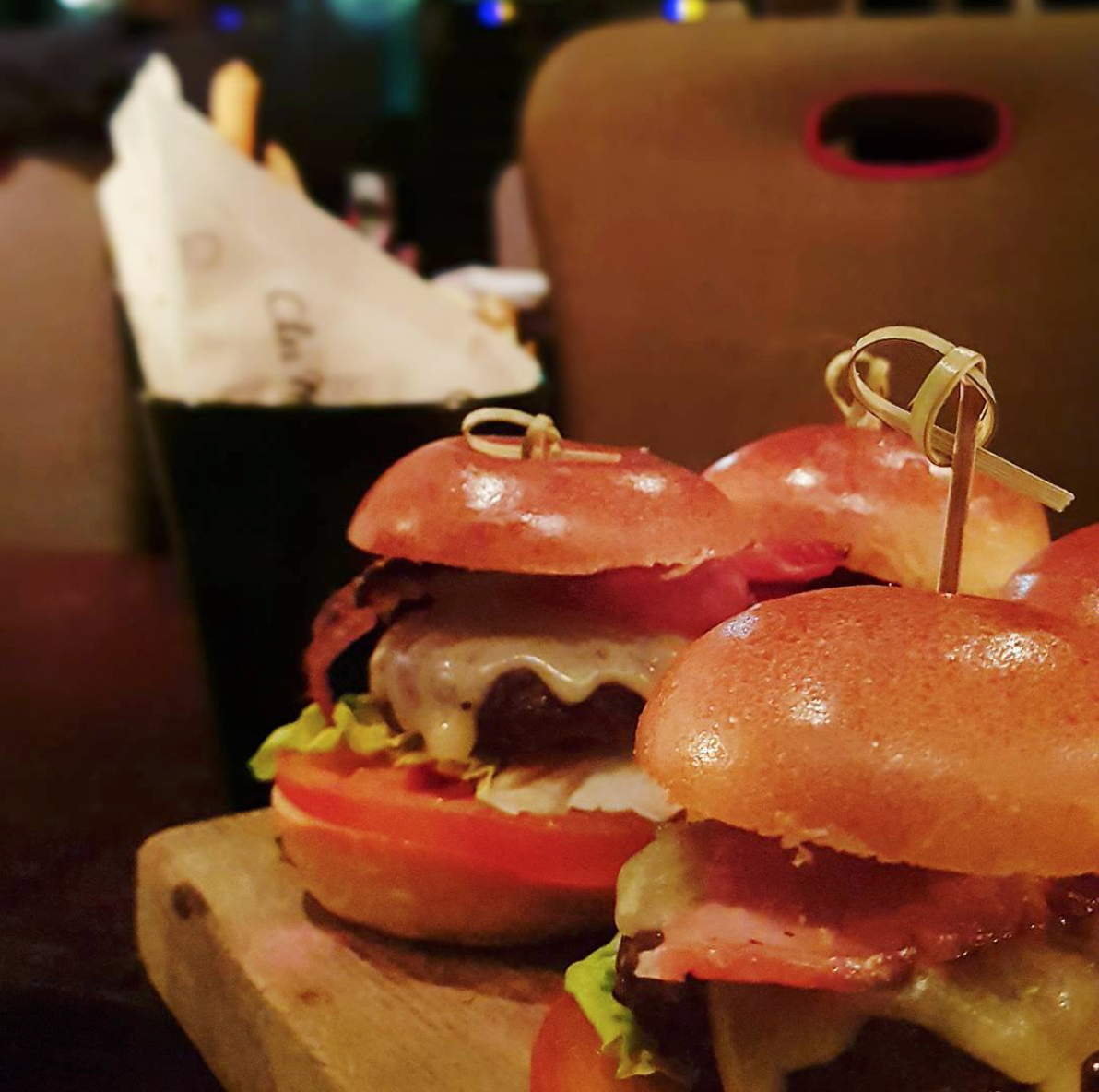 The sliders were soon followed by possibly my favourite dish anywhere – Lamb Shank. Often I'm disappointed when I order this at restaurants. Either it's too dry or not cooked well enough to fall off the bone. This was neither, it was perfectly cooked and tasted wonderful in it's rich red wine sauce. It was served with truffle mash on the side which I was more than happy to tuck into! 
So if two fine mains weren't enough, the last, but certainly not least main were a selection of the various steaks they had on offer.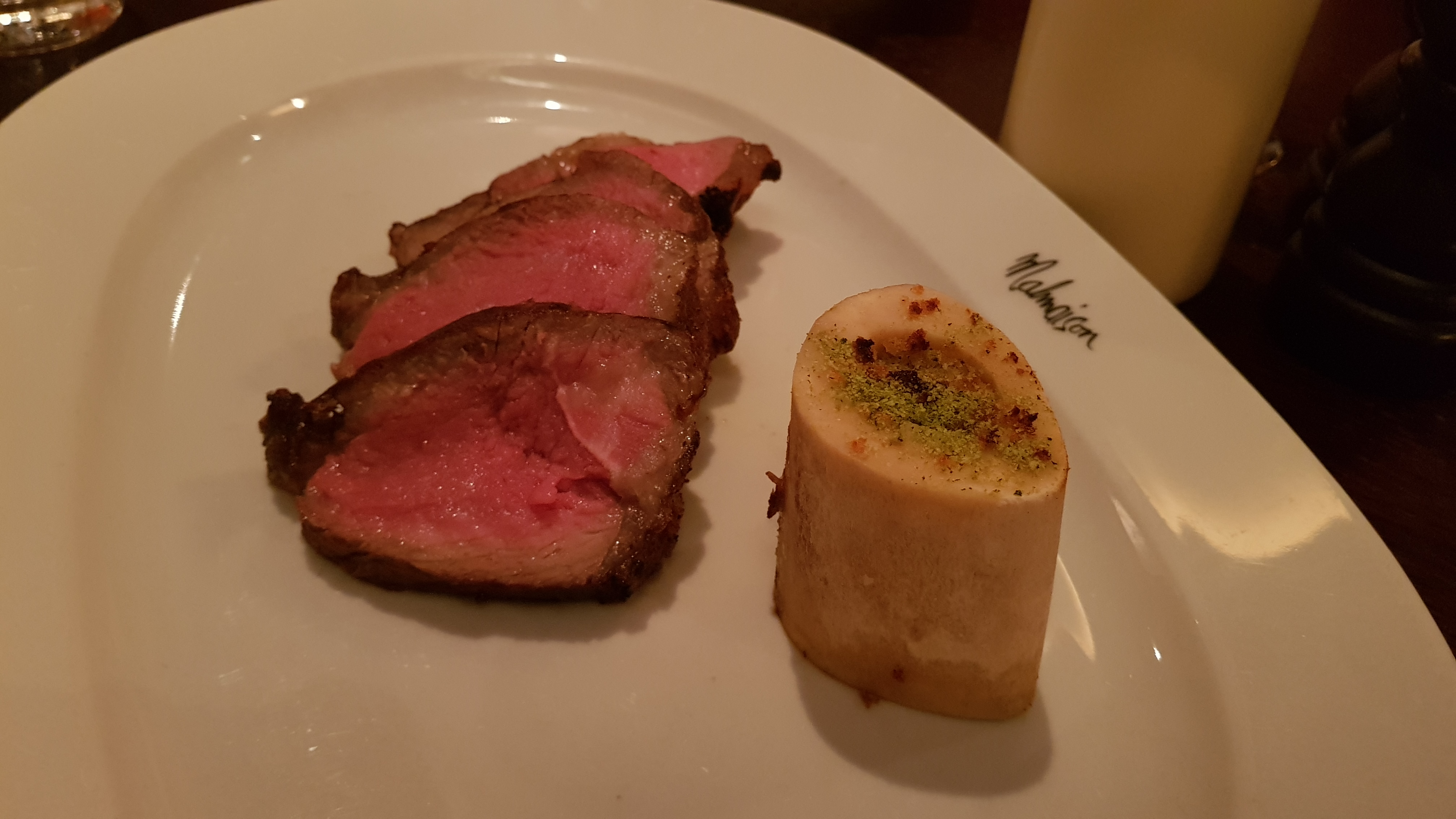 The steaks were served medium-rare which was great (although I can always go less cooked!) but you could just tell the quality of the meat straight away, and they knew too which is why they weren't marinated or covered in sauce. 
Finally the desserts. So if three starters and three mains (albeit sharing portions) weren't enough for this fantastic evening, our final treat was made of a dessert platter that was served on an afternoon tea stand.
It was a selection of their finest cakes, mousses, tarts and pastry and it highlighted the talent across their kitchen very well. My favourite had to be the chocolate caramel tart, although I heard the brownie was divine too!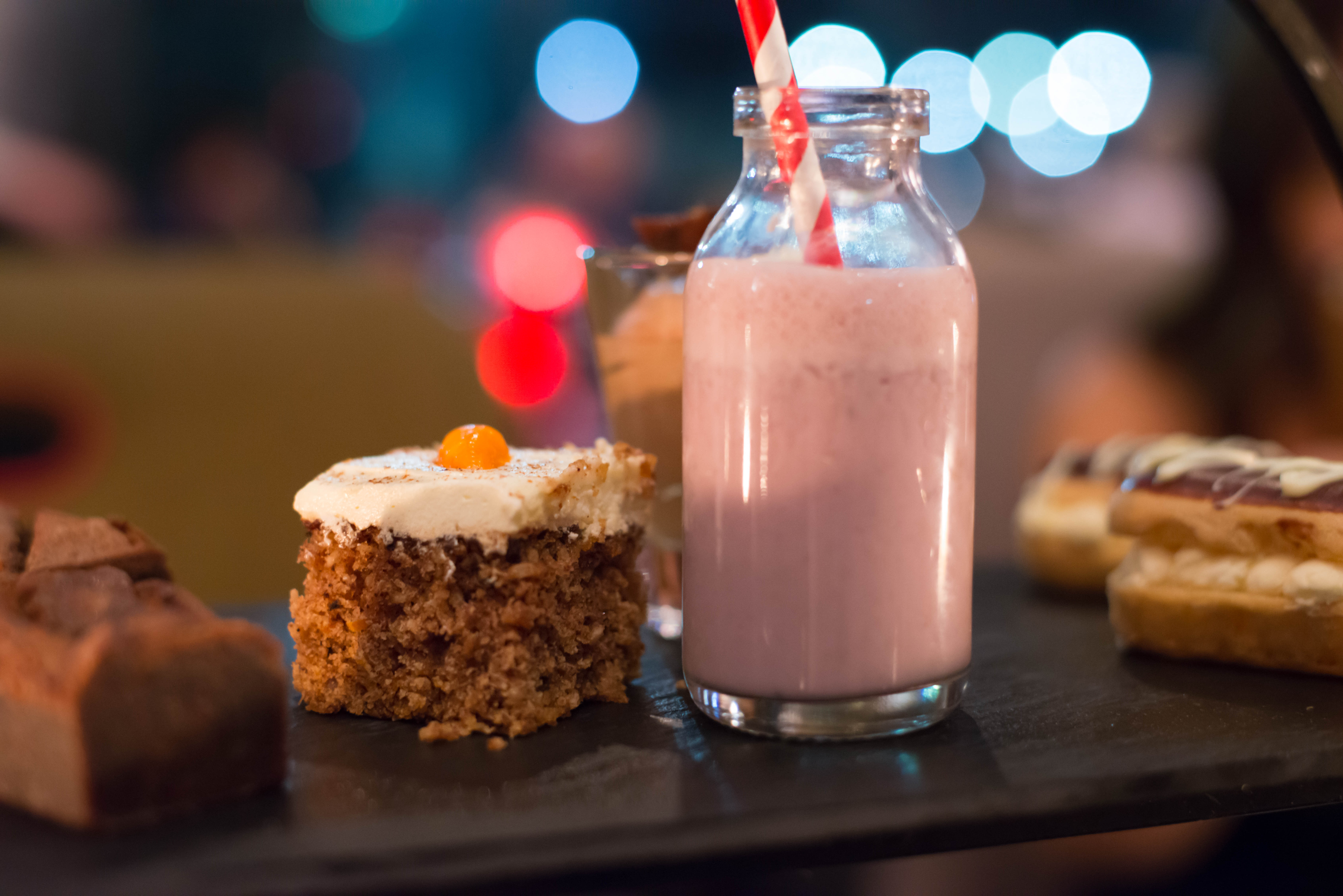 Conclusions
I already had high expectations for the evening, mainly because I'd been lucky enough to experience a few different Malmaison restaurants over the years, but I couldn't imagine we would be treated to such high-quality, well-thought-out menu items. When you combine that with the ambience and atmosphere that had flawlessly been created you can understand why I'd highly recommend trying Chez Mal and their new menu. 
Adam Warren