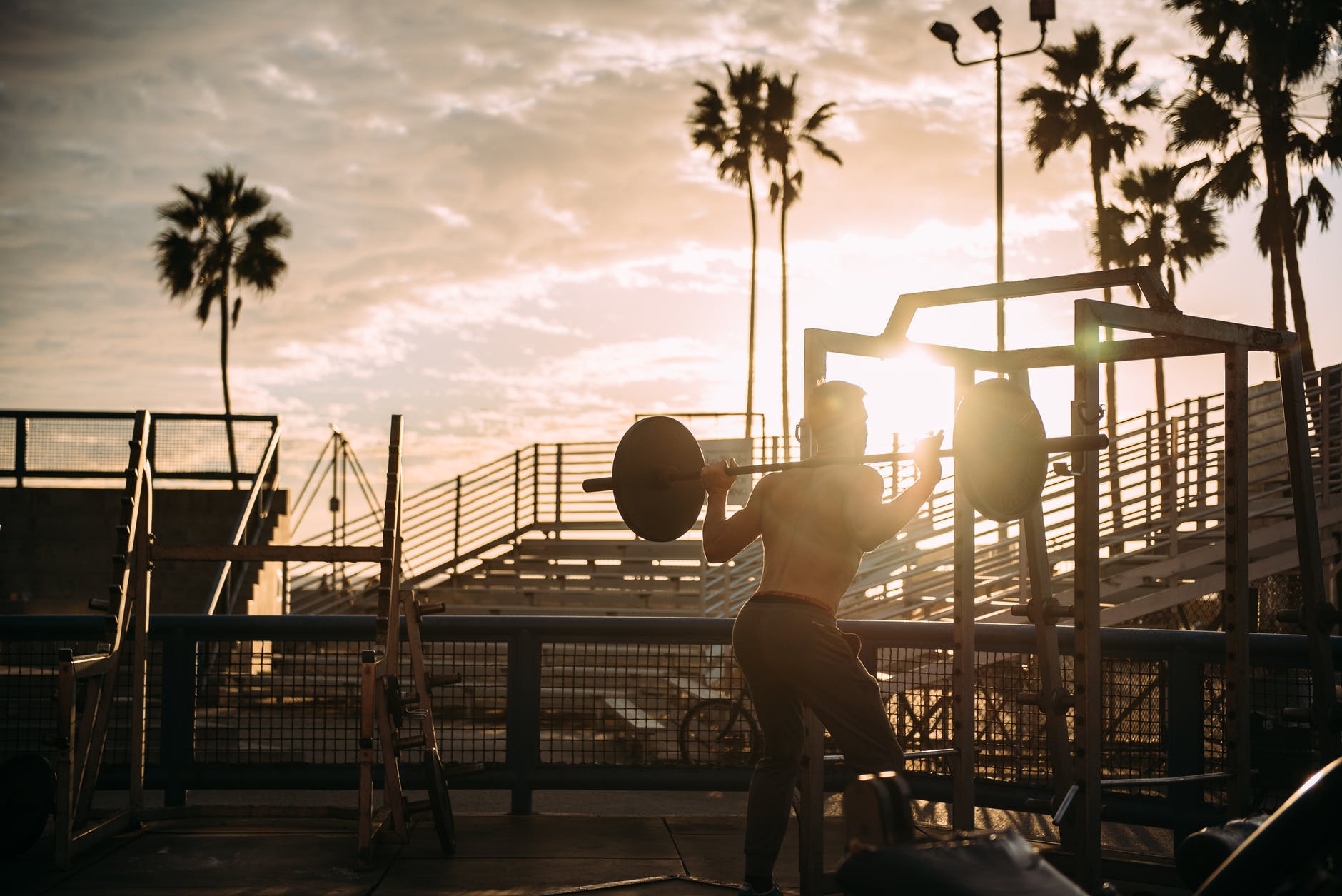 Unfortunately, you're not going to get in shape overnight. While it's good to hope for the best, you have to put actions into play that are going to create change. Your daily habits play a large role in your overall health and wellness, so it may be time to reassess.
Wanting to be fit is a great goal to have and one that's achievable with the right attitude and routine in place. Don't sell yourself short. It's okay if you've never been able to get there in the past. What matters is that you're taking action now and are ready to commit. See habits that'll improve your fitness.
Set Goals
Although you've heard it before, setting goals is what's going to get you results. You have to hold yourself accountable, and you do this by writing down what you're aspiring to. Include details about how you're going to get there and deadlines, so that you're not always pushing off your fitness to another day and time. Once you meet a goal, make another one that keeps you going in the right direction.
Socialize In and Out of the Gym
Having a workout budding can vastly improve your fitness successes. Rather than go to the gym solo, enlist the help of a friend and bring them along. You'll want to choose wisely, so their enthusiasm spurs you on; the last thing you want is to have someone tempt you into skipping a workout. The gym, however, doesn't have to be the only place to improve your fitness. Make sure you socialize outside, otherwise you'll never think of exercise as a fun experience. You could even enlist rewards such as heading out for a coffee and a slice of cake if you've hit your milestone, or buying concert tickets to a band or singer you and your workout buddy are fond of; either way, make your fitness adventure fun, and you'll be more likely to stick to it.
Cook Healthy Foods
Fitness isn't only about what you do with your body, it's also how you eat and what you put in your body. Learn to cook healthy foods at home and have a few favorite recipes you can make when you're feeling lazy. It's time to throw out the junk food and clean out the cupboards of unhealthy snacks. Eating healthy will cause you to have more energy and feel more like working out. Remember that it's an overall lifestyle transformation and not just about how many times you hit the gym.
Consistency
Don't plan to see any results if you work out and eat healthy once in a while. You have to commit to adopting a new lifestyle that incorporates healthy habits on a consistent basis. Come up with a regular routine that keeps you on schedule and pace for meeting your goals. As time goes on, you'll start to adapt to the change, and it'll become easier. Eventually, you won't even miss your old ways and will wonder how you ever lived like that in the first place.
Conclusion
If you want to get in better shape, then you have to be willing to alter your current behaviors. Start slow and give yourself the opportunity to adopt to your new lifestyle. These are habits that'll improve your fitness.