[RECIPE] Chicken Satay Skewers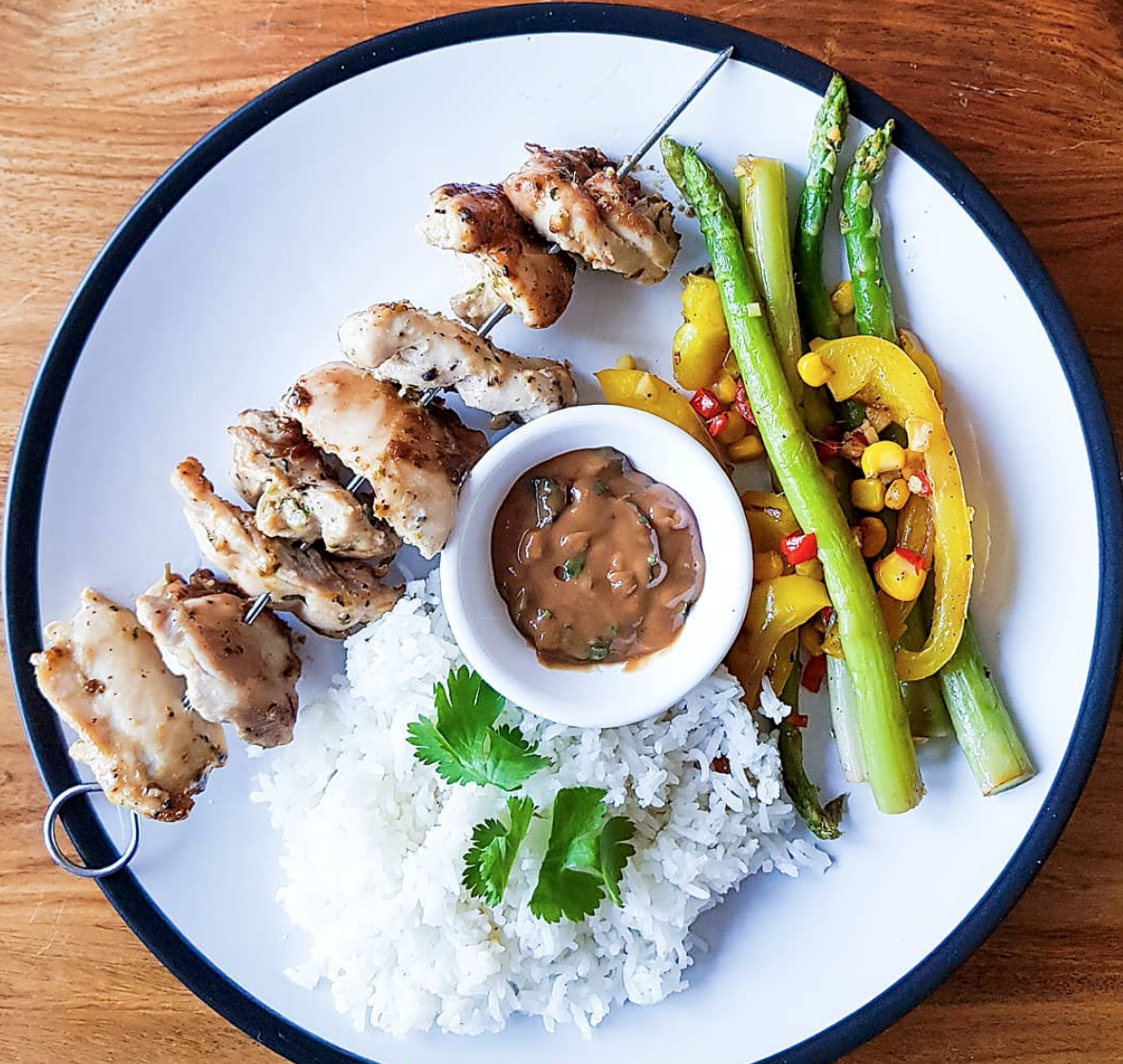 The Sauce
½ small bunch of fresh coriander
1 red chilli (deseeded and halved)
1 garlic clove (peeled)
3 tablespoons peanut butter
3 tablespoons dark soy sauce
2cm fresh ginger (peeled & roughly chopped)
finely grated zest of 2 limes and juice of 1
salt & freshly ground pepper
400g boneless chicken thighs (skin removed)
olive oil
3 tablespoons honey
First add the coriander (including the stalks) into a food processor along with the chilli, garlic, peanut butter, soy sauce, ginger, lime zest and juice. Add a few splashes of water then blitz to a smooth paste. Season with some salt and pepper.
Pre-heat the oven to 190C/375F/Gas Mark 5
Slice the chicken thighs evenly and add them to a large bowl with half the satay paste and coat well (reserve the rest for later) along with some olive oil and seasoning.
Thread the chicken pieces onto skewers (if using wooden ones soak them for 20 minutes prior to use) then add the skewers into a small roasting tin so that the chicken stays elevated.
Place in the oven for 25 minutes, turning halfway, and with 8 minutes remaining add the honey to the chicken.
Serve with brown rice and a fresh salad.
Recipe by
Food & Fitness Always
at http://foodandfitnessalways.com/recipe-chicken-satay-skewers-7550/