(RECIPE) BBQ Spare Ribs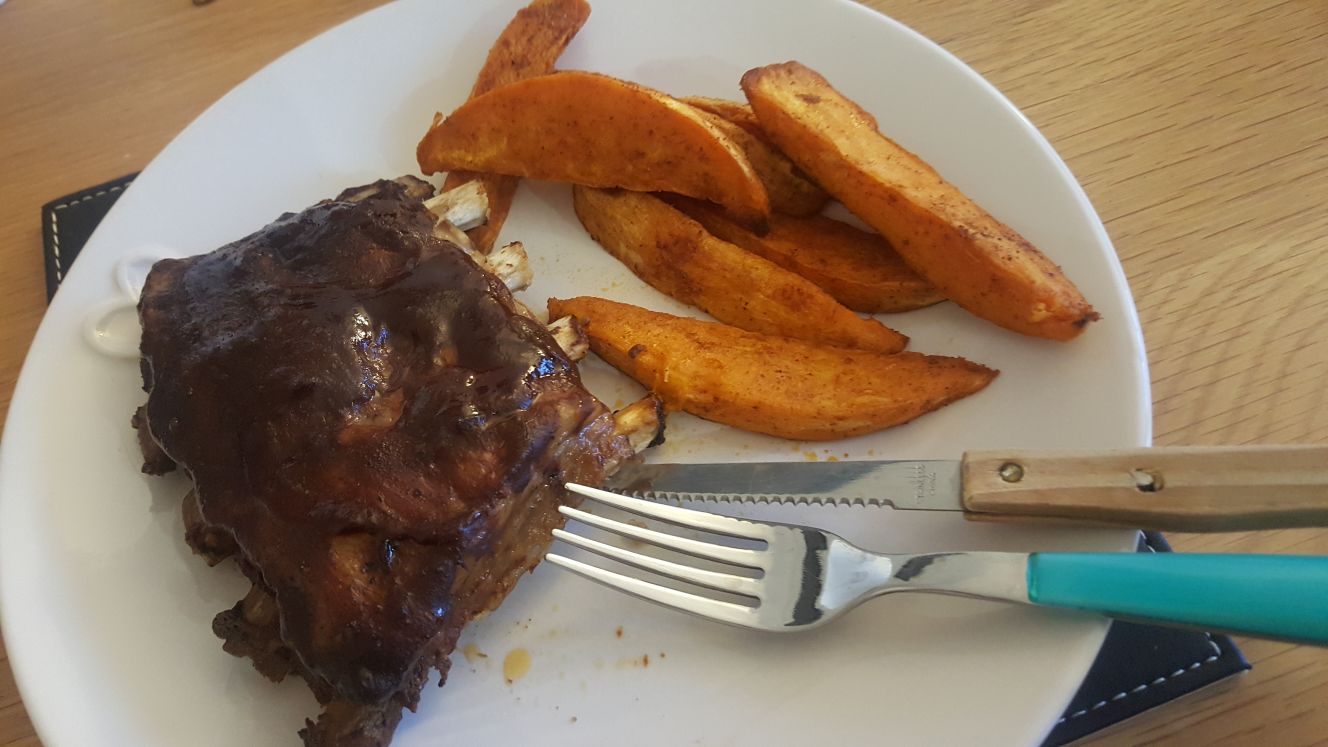 1 Rack of Pork Spare Ribs (cut into three parts)
Salt & Freshly Ground Pepper
2 teaspoons Paprika
1 Red Onion (peeled & sliced)
100ml Barbecue Sauce (plus 100ml extra)
2 Garlic Cloves (peeled & crushed)
2 Cups Water
Start by adding the onion slices to the bottom of a slow cooker.
Place the ribs onto a chopping board and season with salt, pepper and the paprika, then add them on top of the onions.
Cover the ribs with the barbecue sauce and top with the garlic and water.
Place the lid on and cook for 7-8 hours on Low.
With approximately 15 minutes left of the cooking time pre-heat the oven to 200C (conventional) and when the time is up remove the ribs from the slow-cooker and place onto a baking tray. Top with the half of the additional barbecue sauce and cook for 5 minutes.
Turn the ribs over and add the rest of the sauce and cook for a further 5 minutes then remove the ribs and serve.