(RECIPE) Melted Chocolate Waffles with Mixed Berry Compote & Pistachio Dust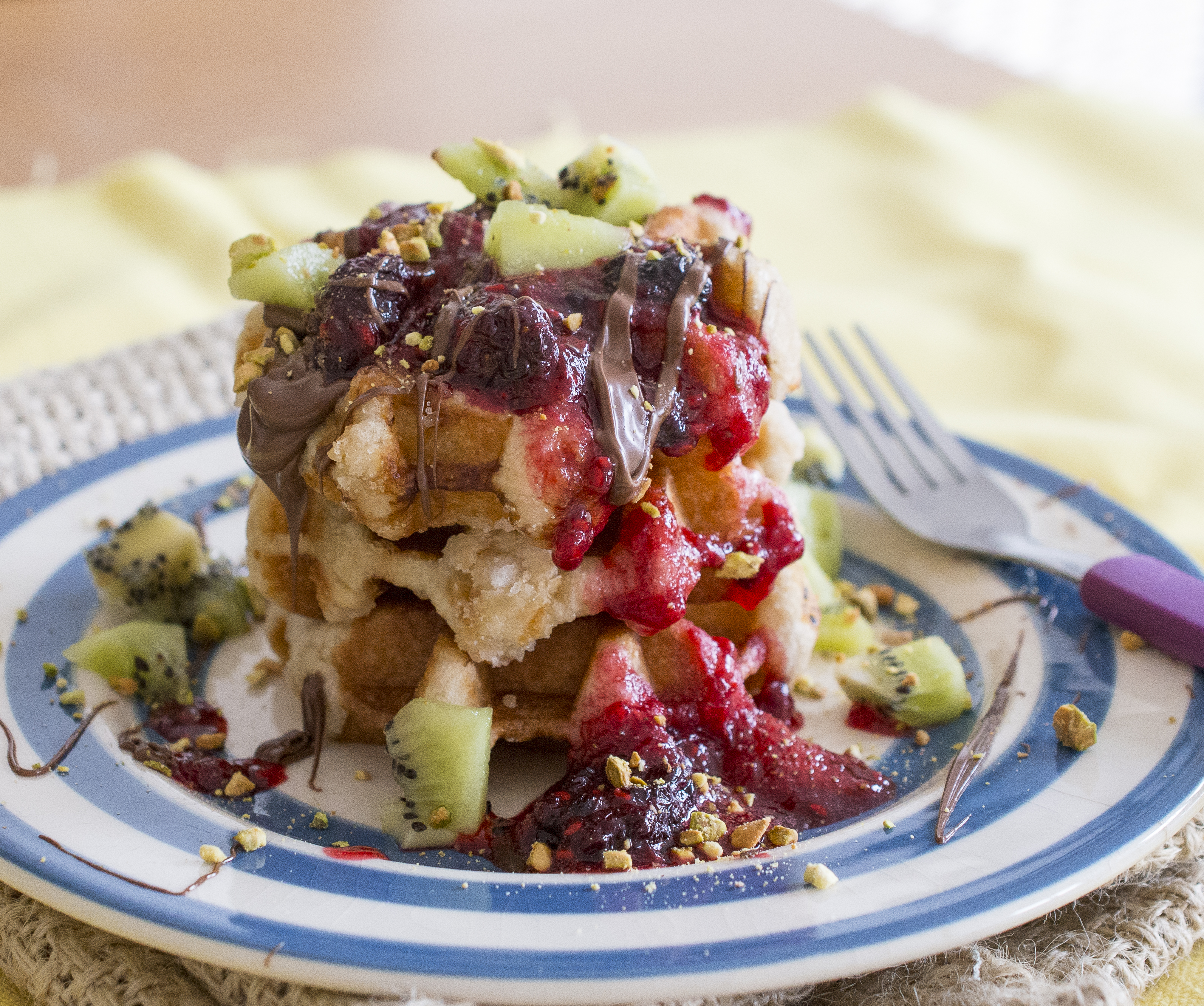 Mixed Berry Compote
100g Raspberries
100g Strawberries (halved)
100g Blackberries
30 Caster Sugar
2 tablespoons Water
1 teaspoon Vanilla Extract
15g Pistachios (de-shelled)
2 tablespoons Nutella
4 Ready-to-eat Waffles
1 Kiwi (cut into chunks)
Place the various berries into a small heavy-based saucepan on a medium-high heat.
Add the sugar, water and vanilla extract, then simmer for 15-20 minutes until the compote has thickened, then remove the pan from the heat.
Using a pestle & mortar, or the top of a rolling pin and finely crush the pistachios and set-aside.
Place the nutella into the microwave for 10-20 seconds until melted.
Now microwave the waffles for 20-30 seconds or you can have them cold if you prefer
Add the compote into a jug for easy pouring over the waffles.
Assemble the waffles on warm plates and add the compote, crushed pistachios, melted nutella and kiwi chunks, then serve.
Recipe by
Food & Fitness Always
at http://foodandfitnessalways.com/recipe-melted-chocolate-waffles-mixed-berry-compote-pistachio-dust-6501/