(RECIPE) Cashew & Coconut Protein Balls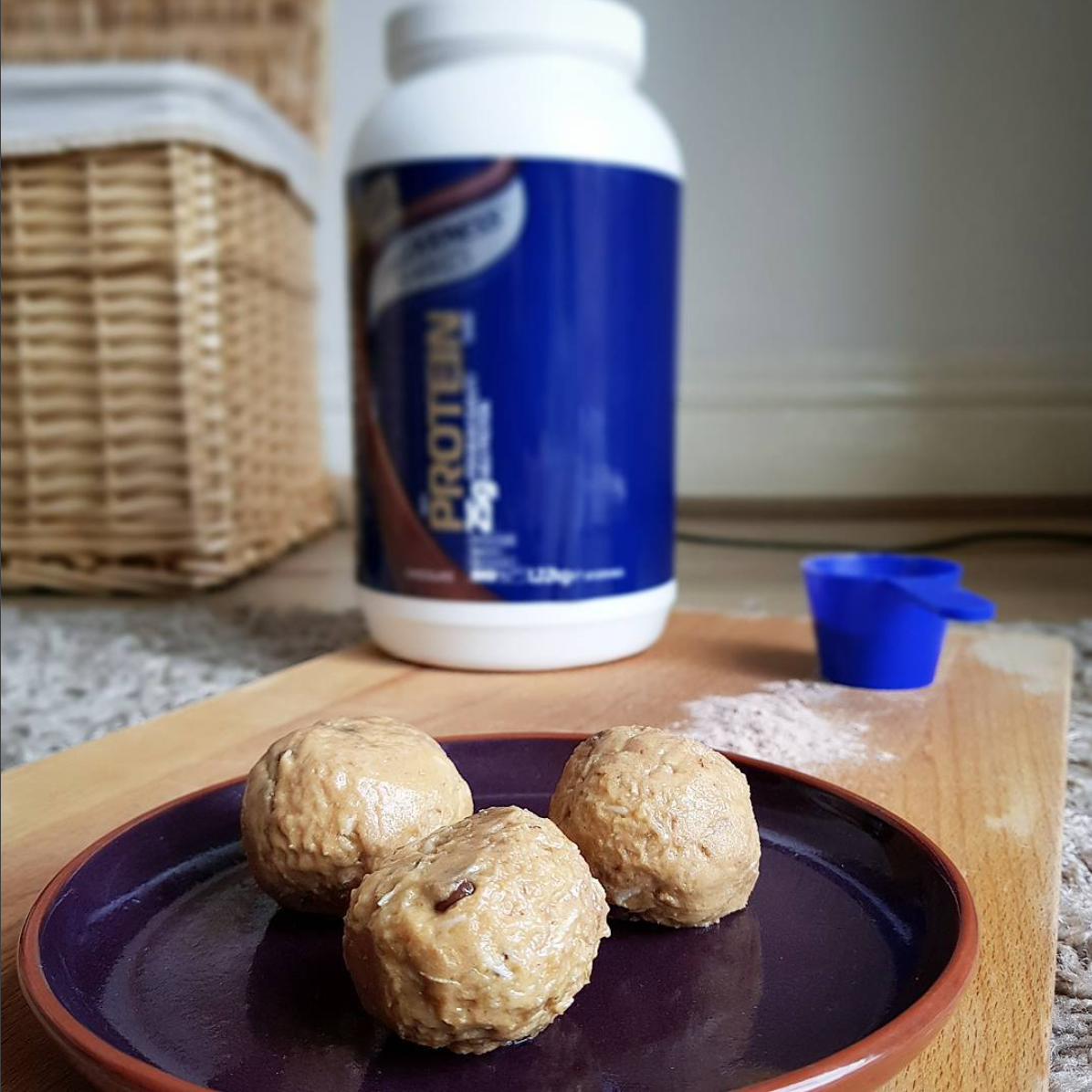 1 Cup Cashew Butter
¼ Cup Honey
1 Cup Old-Fashioned Rolled Oats
½ Cup Desiccated Coconut
2 tablespoons ForGoodnessShakes Chocolate Protein Powder
1 teaspoon Vanilla Extract
⅓ Cup Chocolate Chips
Stir together the cashew butter, honey & oats in a large enough mixing bowl.
Add the desiccated coconut and protein powder along with the vanilla extract.
Mix the ingredients together and as they start to combine add the chocolate chips then continue to combine.
Form the mixture into small balls then place into an airtight container and refrigerate for up to 1 week.
Recipe by
Food & Fitness Always
at http://foodandfitnessalways.com/recipe-cashew-coconut-protein-balls-6421/