(RECIPE) Jerk Chicken Nachos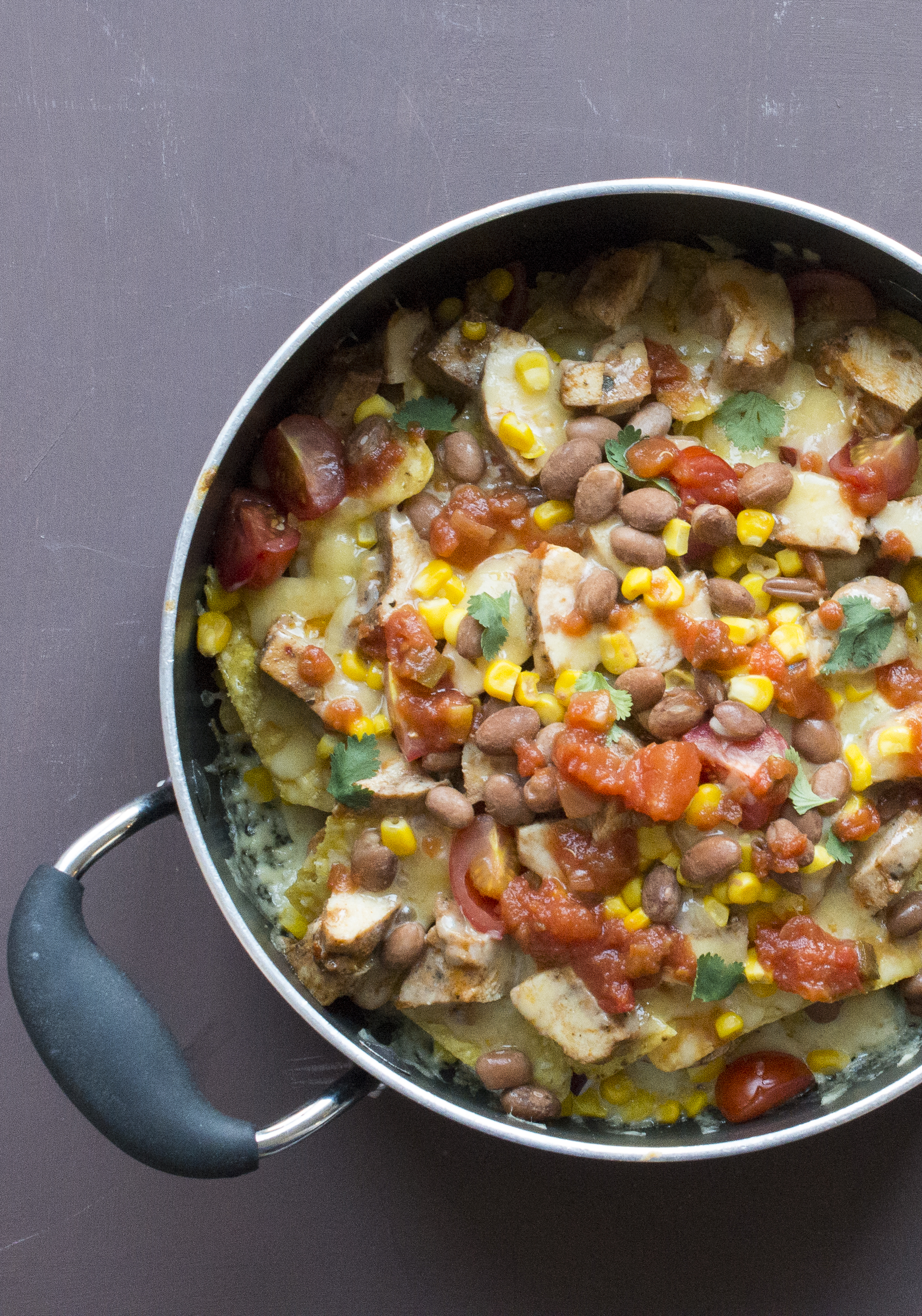 Tortilla Chips
100g Cheddar Cheese (grated)
200g Pinto Beans (drained)
1 Red Onion (sliced)
10 Cherry Tomatoes (halved)
50g Sweetcorn
Fresh Coriander (finely chopped)
Top with: Fresh Salsa & Jalapeños
In a large enough bowl miix the sliced chicken with the sauce and then set-aside.
Pre-heat the oven to 200C (180C for fan-assisted ovens).
In a medium-sized, oven-proof frying pan or deep-sided casserole dish add enough tortilla chips to cover the surface of the pan.
Add the chicken pieces to the tortilla chips, then add half the remaining ingredients. Repeat the process with additional tortilla chips and the additional ingredients.
Place the pan/dish in the oven at 180C for 15 minutes or until the cheese has melted and the chicken has fully heated through.
Add the fresh salsa and jalapeños, then serve.
Recipe by
Food & Fitness Always
at http://foodandfitnessalways.com/recipe-jerk-chicken-nachos-6224/