Chocolate Porridge with Mixed Fruits & Hemp Seeds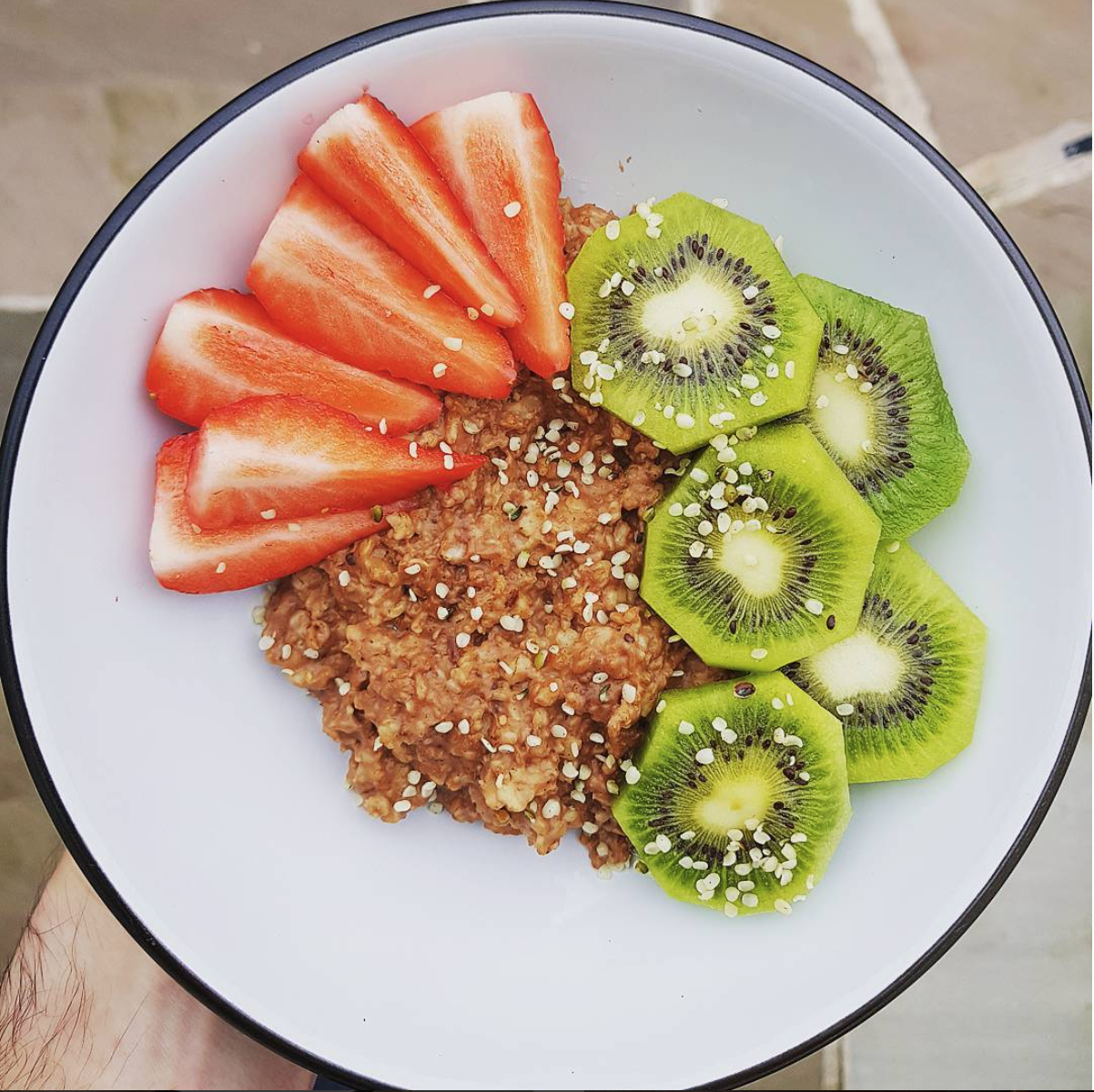 ½ Cup Porridge Oats
1 Cup Coconut Almond Milk
1 tablespoon Cocoa Powder
Salt
Top with: Strawberries, Kiwi & Hemp Seeds
Pour the oats and milk into a small saucepan along with a little salt.
Slowly bring to a simmer on a medium heat then cook for 4-5 minutes, stirring regularly so that the oats don't stick to the pan.
Add the cocoa powder and mix well then transfer to a bowl and add the toppings.
Recipe by
Food & Fitness Always
at http://foodandfitnessalways.com/chocolate-porridge-mixed-fruits-hemp-seeds-6115/