Beer-Battered Fish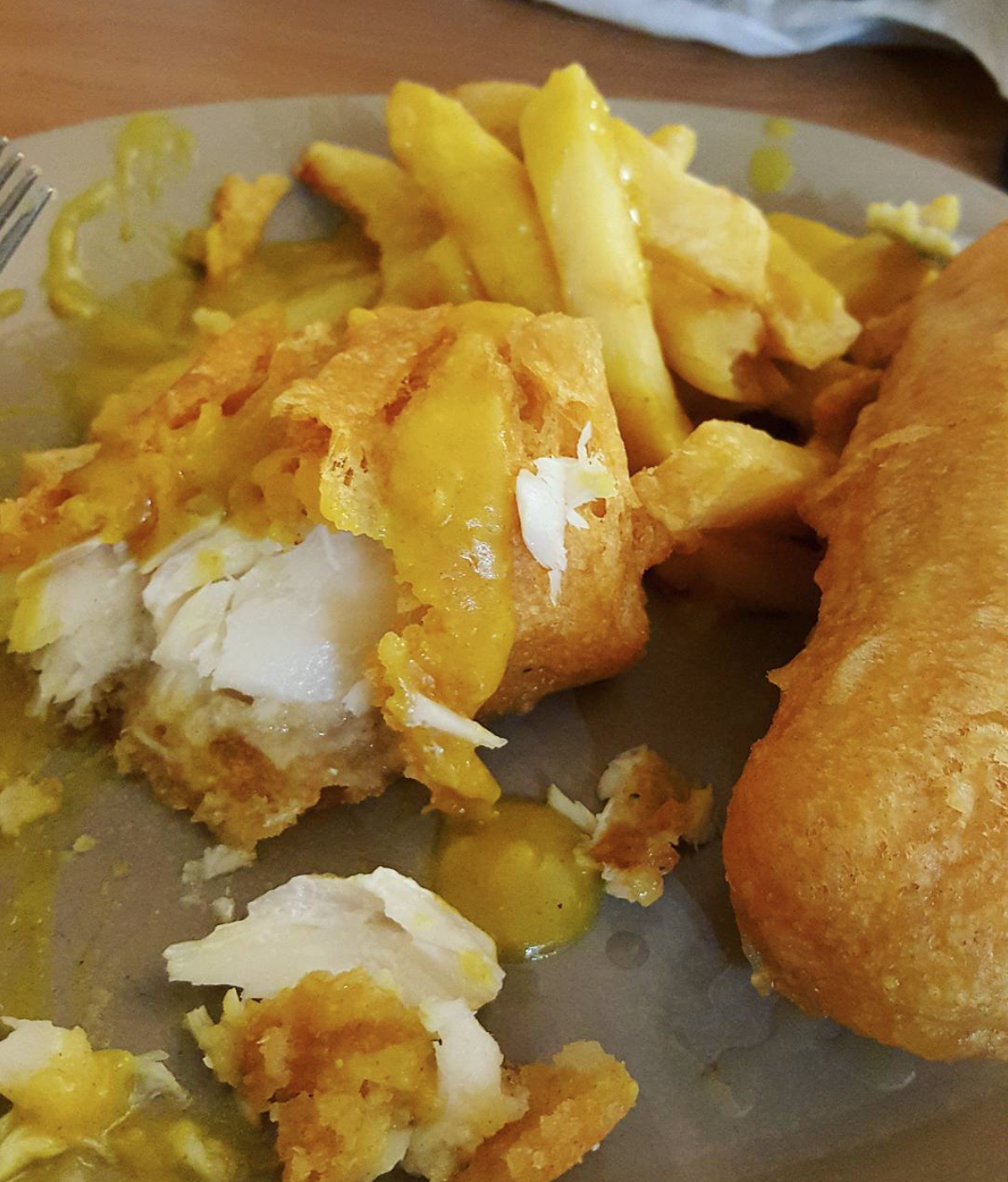 1 litre Sunflower or Vegetable Oil
Sea Salt & Black Pepper
225g Plain Flour (plus extra for coating)
285ml Beer (ensure it's very cold)
1 teaspoon Turmeric
3 teaspoons Baking Powder
Place the fish fillets on some kitchen paper and season with salt and pepper to remove any excess water. This will ensure the fish is meaty once cooked.
In a large mixing bowl add the flour, beer, turmeric and baking powder then whisk together until thickened and almost lump-free.
Add the oil to a heavy-based saucepan until it reaches halfway, then heat until the temperature of the oil reaches 170C (or if you drop a little batter it fizzes straight to the top and browns).
Add some extra flour onto a separate plate and coat all sides of the fillet.
Hold the very end of the fillet and dip it into the batter so that it's fully coated then carefully place into the hot oil. Repeat the process with the other fillets and cook for 8-9 minutes.
Once the time is up remove the fillets using a slotted spoon and place onto kitchen paper to absorb any excess oil. Add a little salt and serve.