#MealPrep - The Chicken Breast Option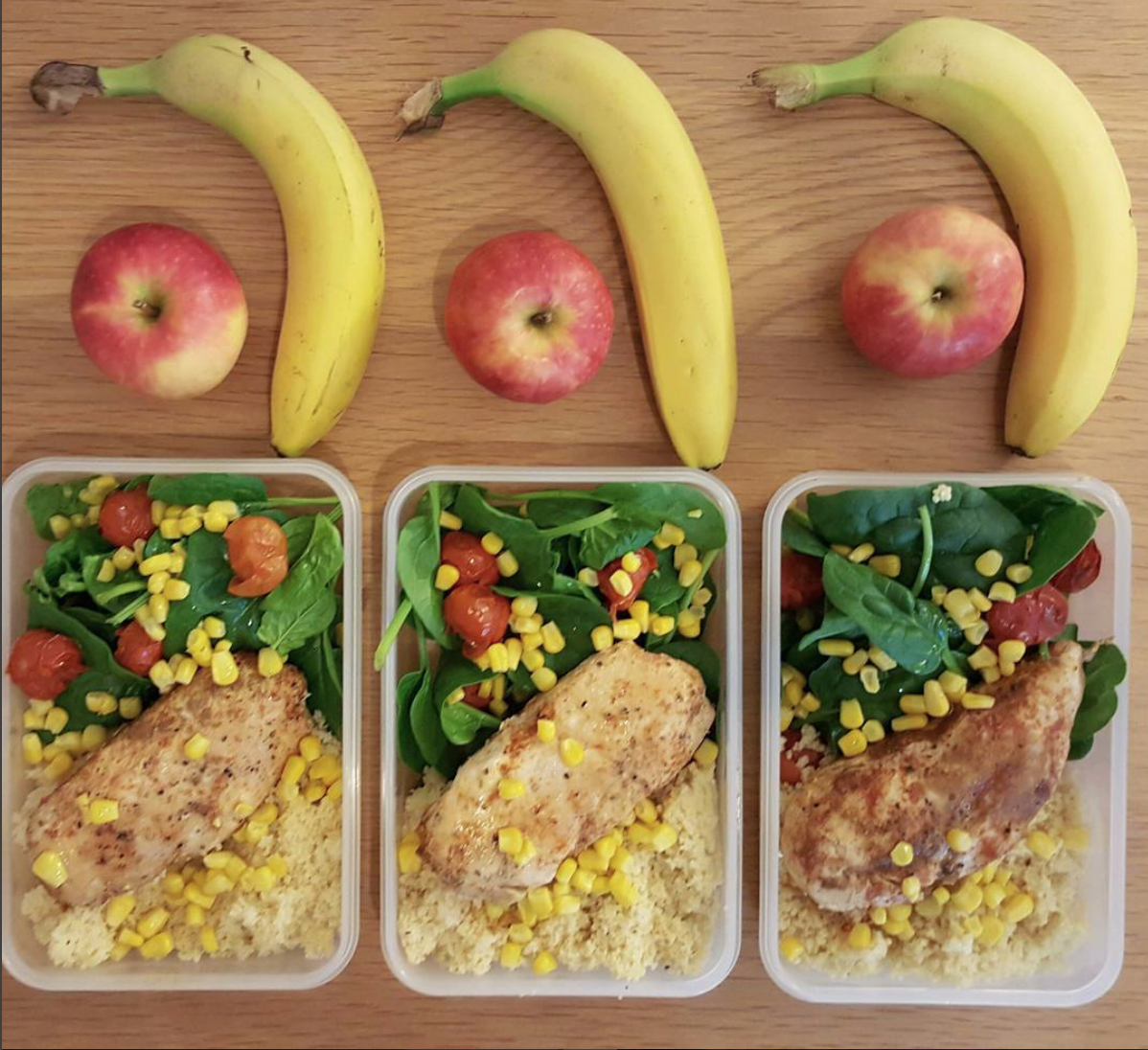 MuscleFood's Chicken Breasts (1-2 per serving)
Salt & Freshly Ground Pepper
1 teaspoon Ground Cumin + Paprika (per serving)
Olive Oil
5 Cherry Tomatoes (per serving)
40g Sweetcorn (per serving)
50g Couscous (per serving)
¼ Juice of 1 Lemon
Handful of Baby Spinach (per serving)
Extra Virgin Olive Oil
Pre-heat the oven to 220C for conventional (200C fan-assisted).
Place each chicken breast onto enough kitchen foil for it to be wrapped up.
Season the chicken with some salt & pepper, as well as the ground cumin and paprika on each side.
Top with some olive oil then cover the chicken breasts with the foil to make a parcel for each.
Place into the pre-heated oven for 23-25 minutes or until cooked through.
Meanwhile in a separate small oven tray add the cherry tomatoes and season with some salt and olive oil. Shake the tray so that all the tomatoes are fully coated.
After 10 minutes of cooking the chicken add the small tray of tomatoes to the oven and cook for the remaining time.
Cook for the sweetcorn according to packet instructions then set-aside.
Pour the couscous into a large enough bowl and add enough boiling water to fully cover the couscous. Add the lemon juice and a good amount of seasoning then cover with a tea towel for 5 minutes or so.
Add the spinach to each container as well as the chicken once cooked. Top with the cherry tomatoes, couscous and sweetcorn.
Leave to cool for an hour or so before placing in the fridge.
Recipe by
Food & Fitness Always
at http://foodandfitnessalways.com/mealprep-chicken-breast-option-5790/