Pistachio Chocolate Mousse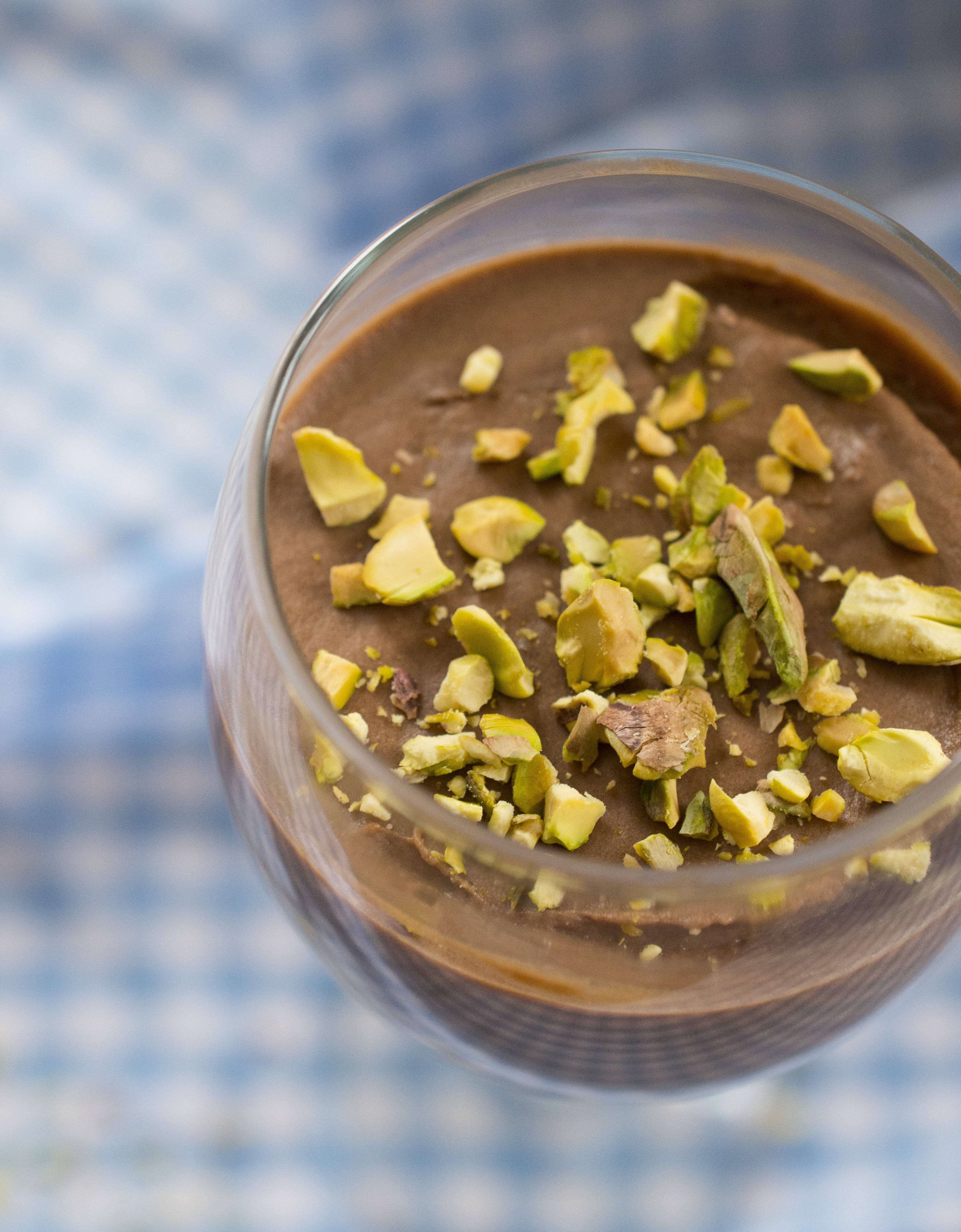 150g Milk Chocolate (broken into segments)
1 tablespoon Chocolate Spread
1 scoop USN ISO-GRO Whey Protein
4 Egg Whites
Pinch of Salt
100ml Whipping Cream
Crushed Pistachios (top with)
Carefully melt the chocolate inside a large enough bowl over a pan of boiling water. Stir regularly until the chocolate has fully melted then remove the bowl.
Add the chocolate spread and protein to the melted chocolate, stir until fully combined then leave to the side.
In a separate bowl whisk the egg whites with the salt until stiff peaks form, then do the same with the whipping cream in another bowl.
Slowly incorporate the egg whites and whipped cream into the chocolate mixture until fully combined.
Pour the mixture into a large enough measuring jug to make it easier to then transfer into large enough glasses.
Place the glasses into the fridge for at least 3 hours then remove and top with the crushed pistachios.
Recipe by
Food & Fitness Always
at http://foodandfitnessalways.com/pistachio-chocolate-mousse-5719/