Apple & Honey Porridge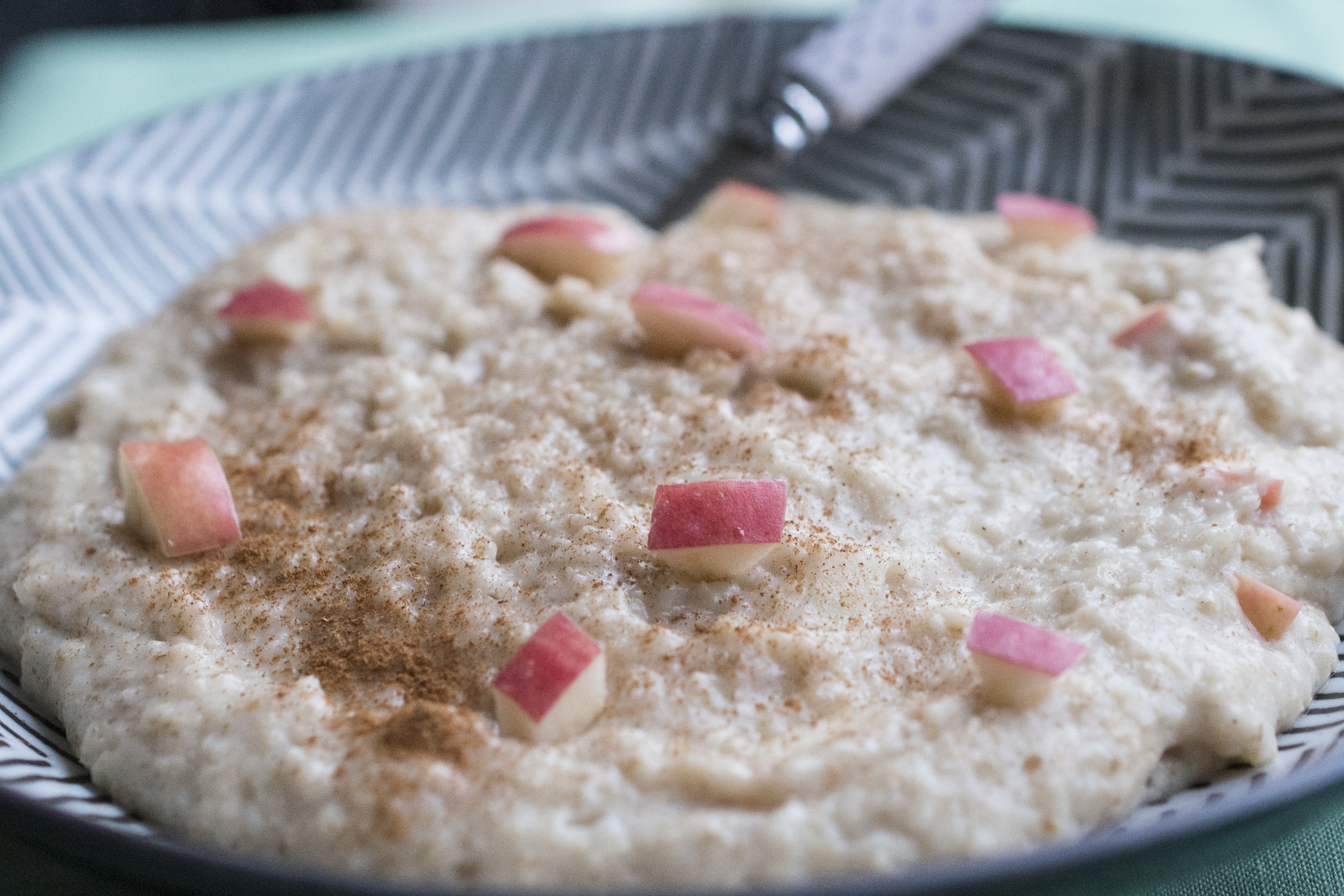 80g Rolled Oats
250ml Almond Milk
250ml Cold Water
1 tablespoon Honey
1 teaspoon Cinnamon
¼ Apple (peeled, cut into small chunks)
In a small saucepan add the rolled oats along with the milk and water. Place the saucepan over a high heat and once the mixture starts to boil reduce the heat to a medium level.
Add the honey and cinnamon then stir regularly for 5 minutes until you get a thick, creamy consistency and the oats are soft.
Remove from the heat and add the apple chunks.
Leave to stand for 1 minute then serve.