Chinese Chicken with Pancakes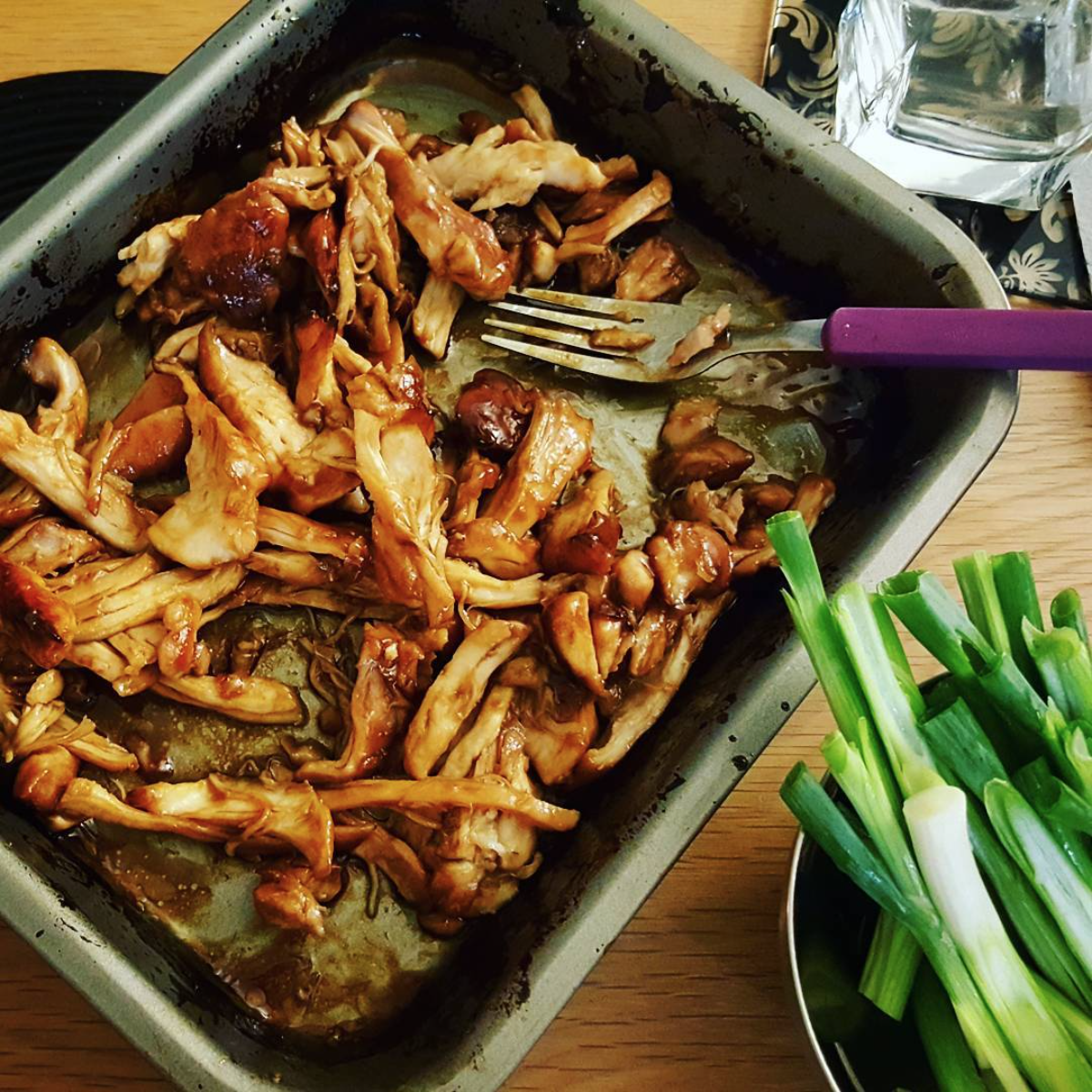 5 tablespoons Hoisin Sauce
2 tablespoons Plum Sauce
1 tablespoon Honey
1 tablespoon Rice Wine Vinegar
400g Boneless Chicken Thighs (left whole)
1 Pack Chinese Pancakes
½ Cucumber (sliced into matchsticks)
1 Bunch Spring Onions (sliced into matchsticks)
Start by mixing the hoisin, plum sauce, honey & rice wine vinegar into a small bowl.
Pre-heat the oven to 200C (conventional) or 180C (fan-assisted).
Place the chicken into a large enough roasting tin and add half of the sauce. Mix the sauce in well so that the thighs are fully covered.
Roast for 25 minutes then remove and add the remaining sauce and cook for a further 25 minutes.
After the time is up, remove the chicken thighs from the oven and place each thigh onto a clean chopping board. With two forks pull the chicken away into slices and return to the tray and mix with the remaining sauce.
Meanwhile microwave or steam the pancakes then serve with the cucumber, spring onions and some extra hoisin sauce for each pancake.
Recipe by
Food & Fitness Always
at http://foodandfitnessalways.com/chinese-chicken-pancakes-5082/