BLT Tart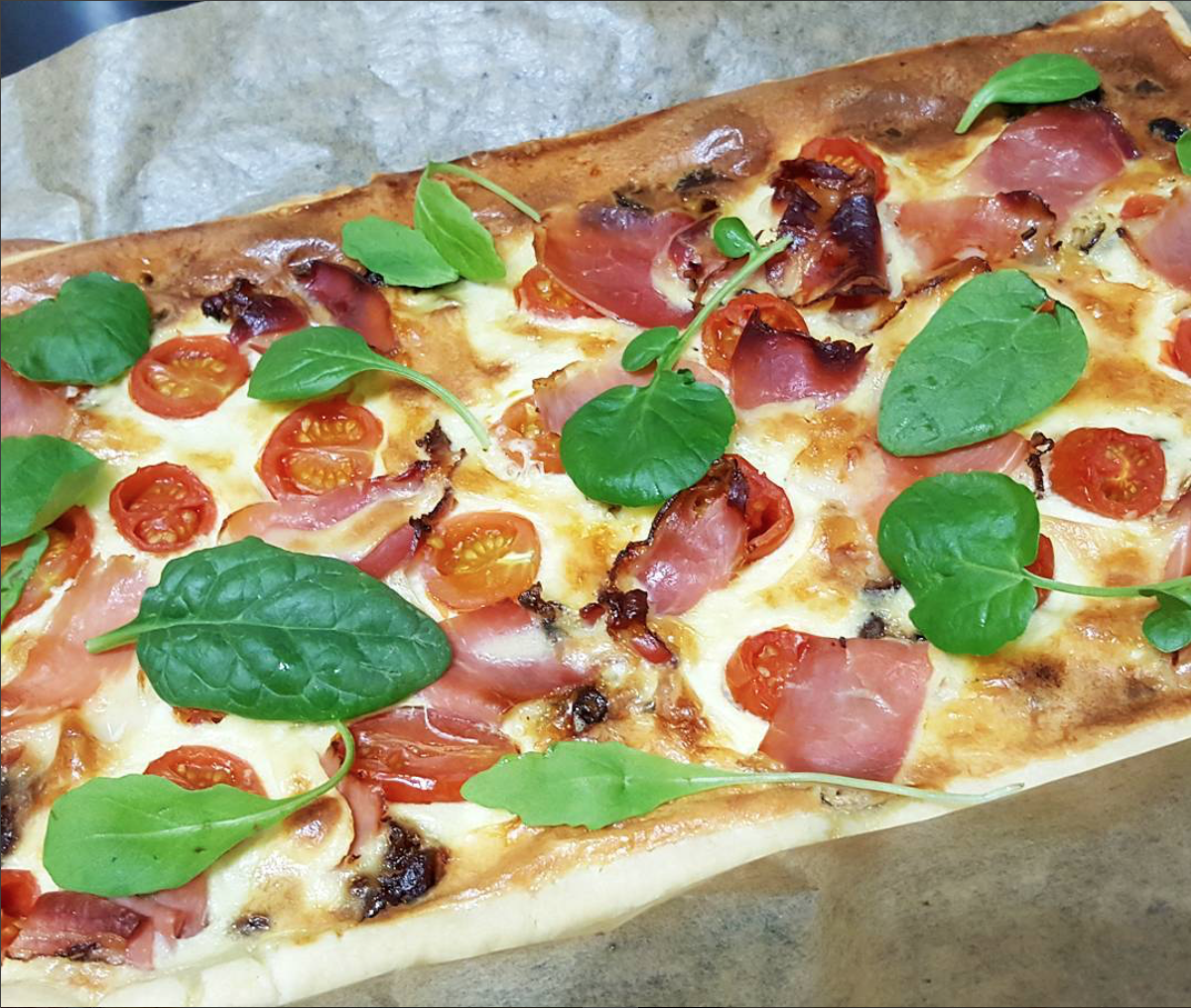 320g Sheet Shortcrust Pastry
4 tablespoons Onion Chutney
100g Créme Fraiche
100g Mature Cheddar (grated)
2 Medium Eggs
10 Cherry Tomatoes (halved)
4 slices Prosciutto (torn)
Mixed Salad Leaves
Place a large enough baking sheet inside an oven tray and then roll out the pastry sheet onto the lined tray.
Spread out the chutney across the pastry sheet leaving a 1cm border on each side.
Fold over the border at the sides and pinch it to create a raised rectangle from the pastry.
Pre-heat the oven to 180C (conventional) or 160C (fan-assisted).
In a large mixing bowl add the creme fraiche, grated cheddar and eggs, then mix well with some ground pepper until runny.
Carefully pour the mixture onto the pastry so it fills the whole case.
Add the halved tomatoes and prosciutto slices, add some seasoning then cook for 35-40 minutes until the filling has set and the pastry has baked.
Once finished cooking remove from the tart from the oven and top with mixed salad leaves.