Miso Veggies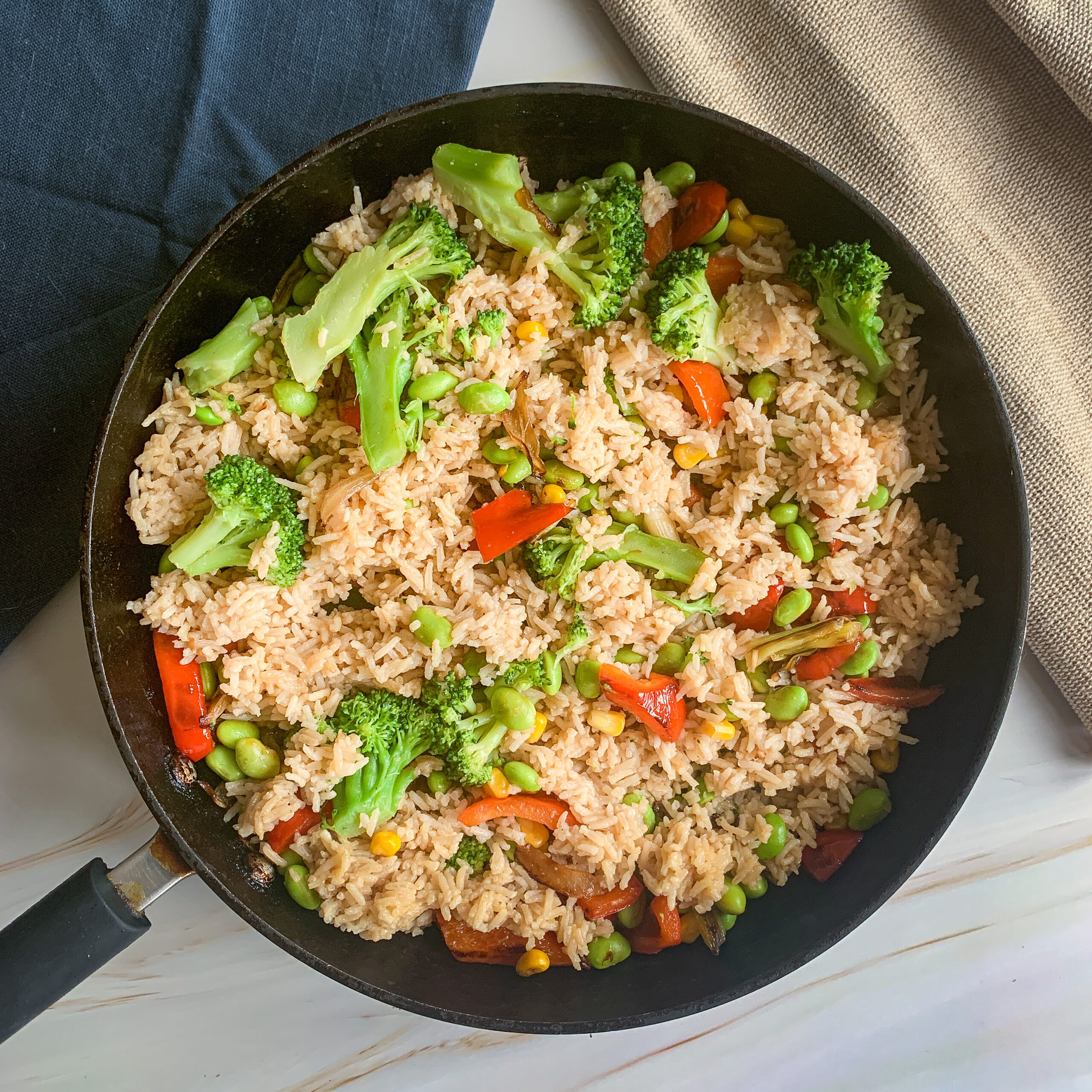 Rice Ingredients
1 Cup Basmati Rice
2 Cups Cold Water
1 tablespoon Dark Soy Sauce
1 teaspoon Sesame Oil
1 Red Pepper (diced)
100g Broccoli (chopped)
1 Brown Onion (chopped)
50g Edamame Beans
50g Sweetcorn
2 tablespoons Miso Paste
2 tablespoons Sesame Oil
1 tablespoon Dark Soy Sauce
Place a large saucepan on a high heat along with the rice ingredients, stir then bring to the boil and simmer for 10-12 minutes until the water has fully absorbed into the cooked rice.
Meanwhile place a frying pan on a medium heat with the sesame oil, once the pan is hot enough add the peppers and broccoli and cook for 5 minutes, before adding the onions for an additional 2-3 minutes. Finally add the edamame beans and sweetcorn.
Once the rice has cooked, remove the saucepan from the heat and add the miso paste, sesame oil and light soy sauce, then mix through.
Combine the rice with the stir-fry vegetables and serve.