Miso Chicken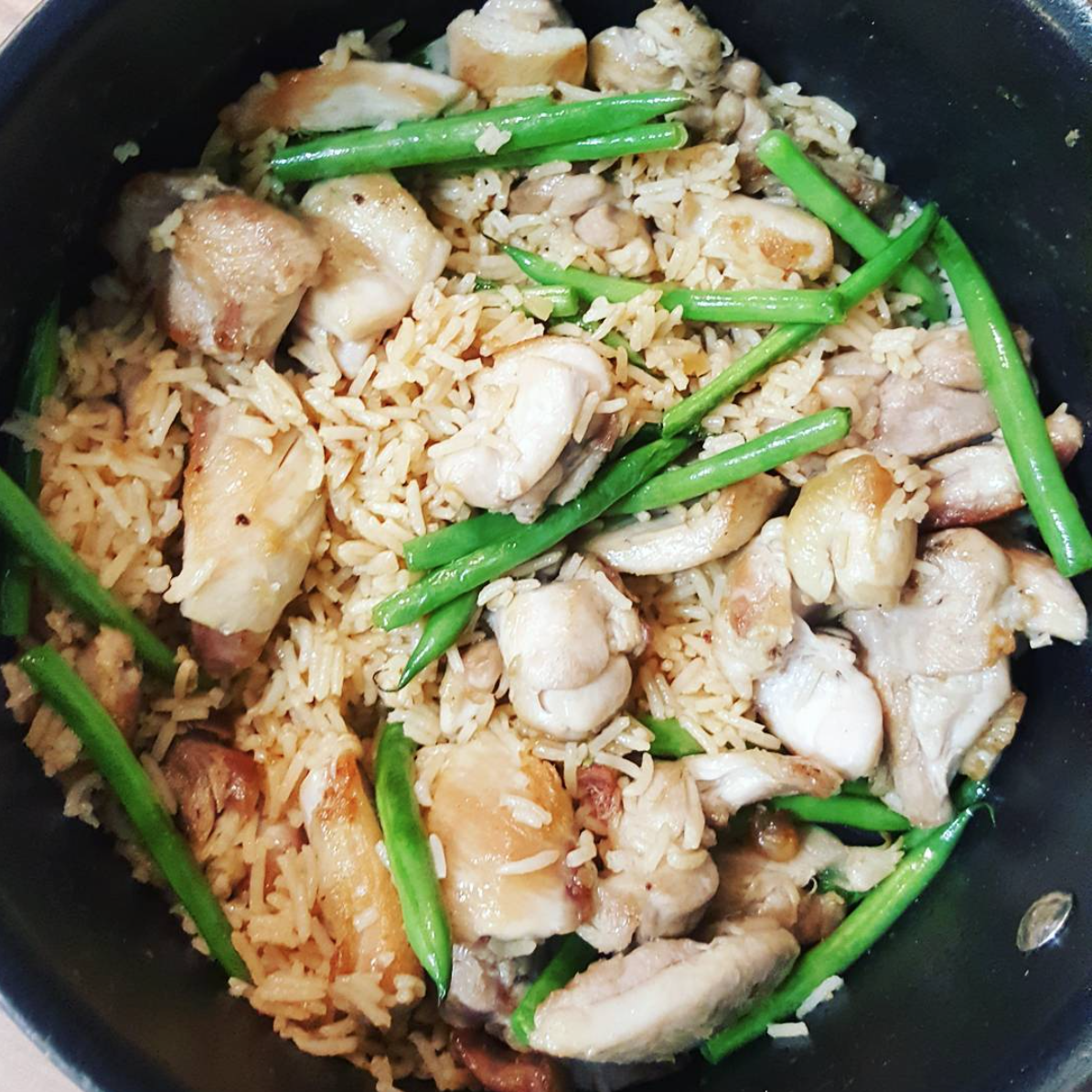 1 Cup Basmati Rice
2 Cups Cold Water
Salt
1 tablespoon Dark Soy Sauce
Fine Green Beans
Olive Oil
2 teaspoons Miso Paste
2 tablespoons Sesame Oil
1 teaspoon Light Soy Sauce
2 Gold Standard Chicken (chopped)
Place a large saucepan on a high heat along with the rice, cold water, some salt and the dark soy sauce, then bring to the boil.
Once the rice is boiling reduce the temperature to low so that it simmers gently for 15 minutes.
After 5 minutes of simmering heat a small frying pan with some olive oil on a medium-high heat, then add the green beans.
When the time is up remove the saucepan from the heat and add the miso paste, sesame oil, light soy sauce and mix through with a folk or wooden spoon.
Add the green beans along with the chicken pieces to the saucepan, mix through and serve.