Chocolate Protein Deluxe Bars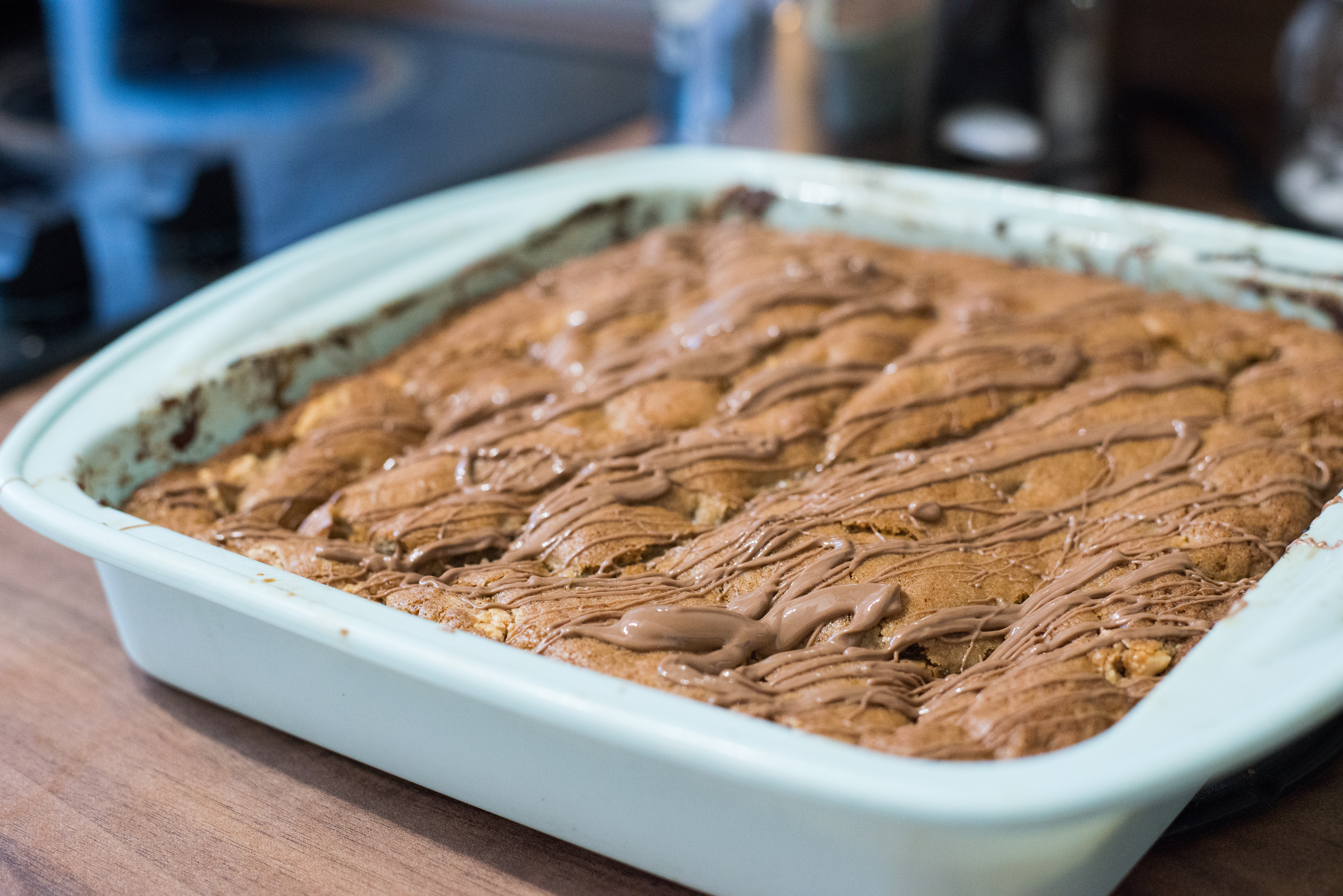 175g Unsalted Butter (plus extra for greasing)
100g Golden Caster Sugar
200g Soft Light Brown Sugar
1 tablespoon Vanilla Extract
2 Large Eggs (beaten)
250g Plain Flour
1 teaspoon Bicarbonate of Soda
2 tablespoons Semi-Skimmed Milk
100g White Chocolate Chunks
5 tablespoons Peanut Butter
100g Milk Chocolate (cut into chunks)
Start by measuring out all the ingredients in advance then grease a 20cm square baking tin using some additional butter.
Add the sugars and butter to a large mixing bowl and then add the vanilla extract.
Using an electric whisk beat the ingredients until they become smooth.
Next add the beaten eggs, little by little and continue to whisk throughout.
Add the flour, bicarbonate of soda, as well as a pinch of table salt and continue to mix until a dough is formed.
Add the milk, whey protein and white chocolate chunks and mix until the ingredients are well-mixed.
At this point pre-heat the oven to 180C (conventional) or 160C (fan-assisted).
Spoon half the mixture into the greased baking tin and spread it out as evenly as possible so that it reaches the corners.
Add the peanut butter and then top with the remaining mixture and again spread this out.
Cook in the oven for 20-22 minutes - you can insert a knife into the centre to test if it's ready and if it comes out without any crumbs on simply leave it to cool (don't worry if it's slightly under-cooked as it will continue to cook a little after it's been taken out).
As it continues to cool melt the milk chocolate chunks inside a glass bowl over boiling water then drizzle the melted chocolate over the baking tin and once fully cooled divide into bars.
Recipe by
Food & Fitness Always
at http://foodandfitnessalways.com/chocolate-protein-deluxe-bars-4845/