Italian Cheesy Mince Pasta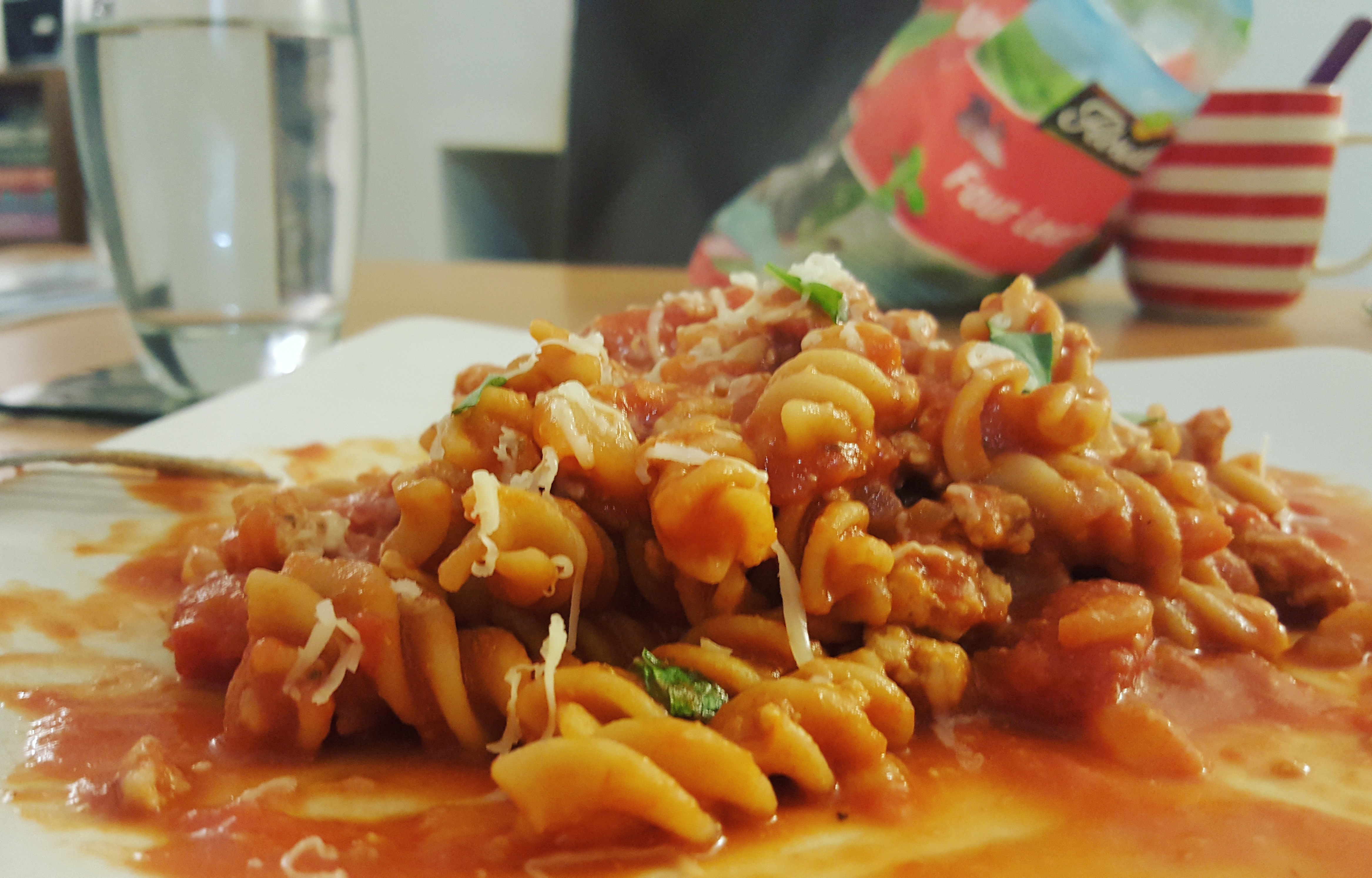 Olive Oil
1 Onion (diced)
4 Garlic Cloves (crushed)
400g Turkey Breast Mince
½ teaspoon Fennel Seeds
½ teaspoon Chilli Flakes
2 teaspoons Dried Oregano
2 teaspoons Tomato Purée
2 x 400g Cans Chopped Tomatoes
50ml Red Wine
500ml Passata
3 Bay Leaves
2 teaspoons Golden Caster Sugar
1 Ball of Mozzarella (cut into chunks)
Fresh Basil
400g Fusilli
Table Salt
Mature Cheddar (for topping)
Heat a large casserole dish with some olive oil on a medium-high heat and once hot add the diced onion along with some seasoning.
After a few minutes add the crushed garlic, mix well and continue to cook for a further few minutes.
Add the turkey breast mince along with a good amount of seasoning, plus the fennel seeds, chilli flakes and dried oregano.
Break the mince up with the back of a wooden spoon so that it cooks more evenly and continue to fry for a further 8-10 minutes until slightly browned.
Next add the tomato purée, chopped tomatoes, red wine, passata, bay leaves and caster sugar. Mix well along with some more seasoning.
Reduce the heat to low and place the lid on top then simmer for 20 minutes.
After 10 minutes of simmering boil the kettle and cook the pasta in a saucepan of boiling water along with a good amount of table salt.
Once the dish has finished simmering remove the bay leaves from the casserole dish.
Drain the pasta and add it along with the mozzarella chunks and fresh basil.
Once the mozzarella has melted serve right away with a grating of cheddar on top.
Recipe by
Food & Fitness Always
at http://foodandfitnessalways.com/italian-cheesy-mince-pasta-4830/