Spicy Lamb with Sautéed Potatoes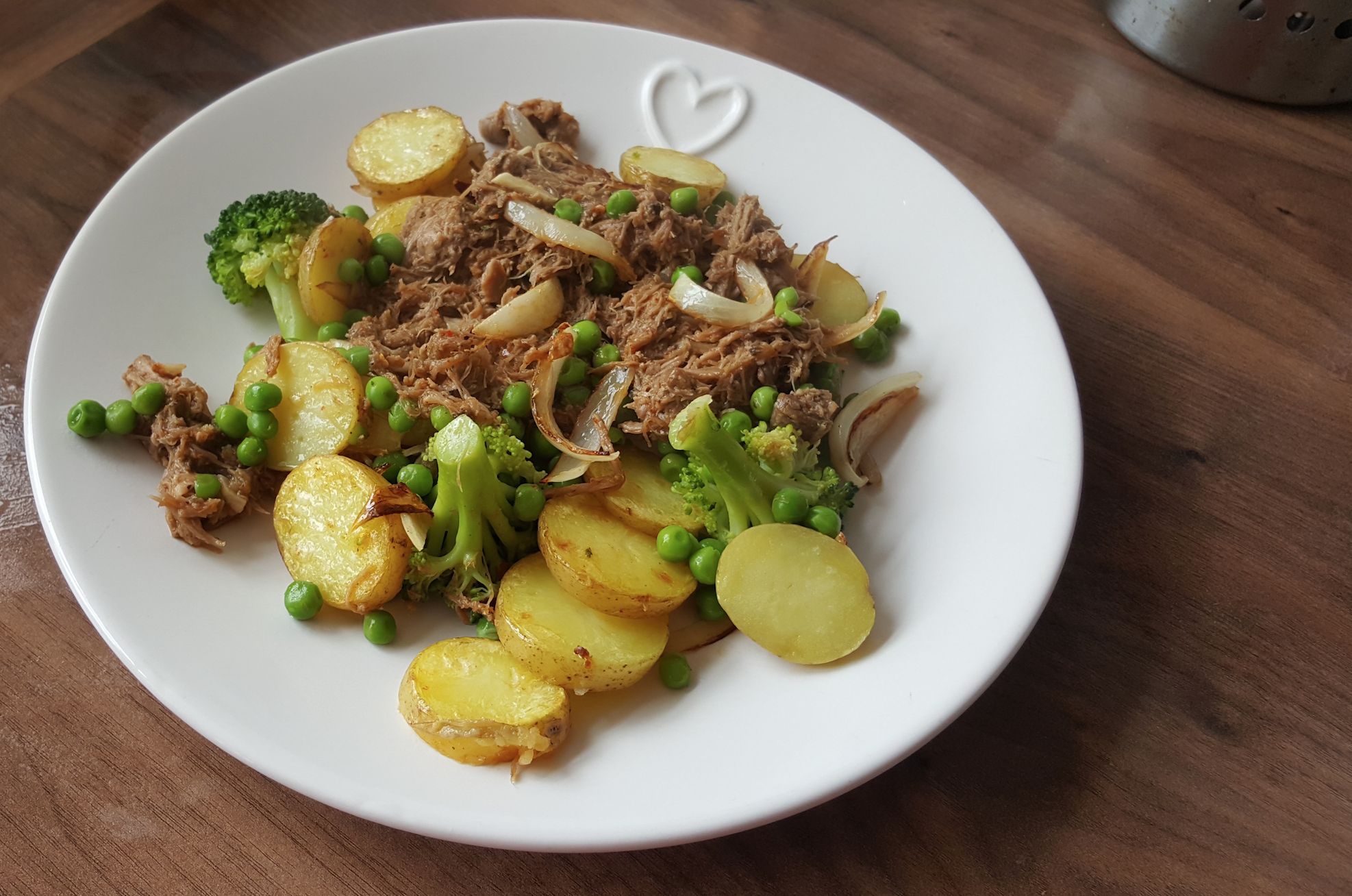 6 New Potatoes (evenly cut into ½cm circles)
1 teaspoon Dried Mint
1 teaspoon Crushed Chillies
1 teaspoon Paprika
Olive Oil
1 Onion (sliced)
1 Garlic Clove (finely sliced)
Frozen Peas
Broccoli
2 tablespoons Chilli Sauce
Start by par-boiling the new potatoes by covering them with boiling water on a medium-high heat. Boil them for 10 minutes.
Pre-heat the oven to 180C (conventional) or 160C (fan-assisted).
Prepare the lamb by unpacking and spreading it into a small, oven-proof dish.
Add the dried mint, crushed chillies and paprika, then place into the oven for 10 minutes.
Whilst the lamb is cooking place a large frying pan on a medium heat with some olive oil.
Once the pan is hot add the sliced onion and garlic and cook for 1 minute.
Using a colander or sieve, carefully drain the sliced potatoes and then place them into the frying pan, turning regularly so they are cooked evenly. Cook for 8-10 minutes.
Meanwhile boil the frozen peas and broccoli in a separate saucepan.
Remove the lamb from the oven and add the chilli sauce, then mix it thoroughly.
Drain the peas and broccoli and add them to the frying pan with the cooked potatoes and onions, then place into a large enough bowl along with a portion of the pulled lamb and serve.
Recipe by
Food & Fitness Always
at http://foodandfitnessalways.com/spicy-lamb-potatoes-4811/