(RECIPE) Paprika Chicken with Spicy Sweet Potato Salad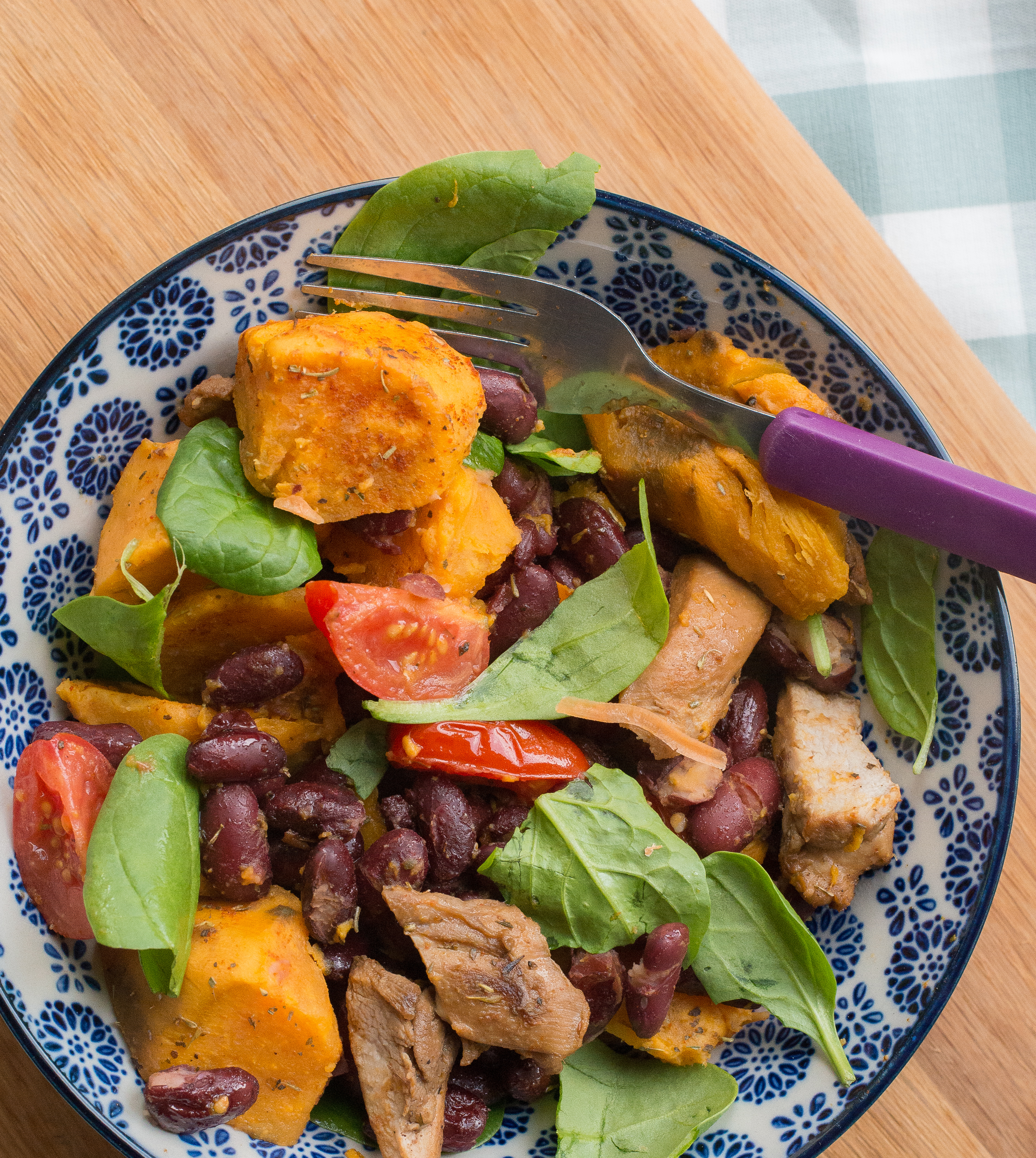 1 Large Sweet Potato (peeled & cut into chunks)
Olive Oil
Handful of Cherry Tomatoes (quartered)
3-4 Roasted Red/Yellow Peppers (halved)
200g Red Kidney Beans (drained)
2 teaspoons Paprika
2 teaspoons Herbes de Provence
1 teaspoon Mild Chilli Powder
Baby Spinach Leaves
Start by boiling the sweet potato chunks on a medium-high heat for 15 minutes until soft.
With 5 minutes left heat a few tablespoons of olive oil in a large frying pan on a medium heat, then add the sliced chicken and cook for 3-5 minutes.
Add the cherry tomatoes, roasted peppers and kidney beans along with the paprika, herbes de provence and chilli powder and cook everything for a further 5 minutes, stirring regularly.
Meanwhile drain the sweet potato chunks and add them to the frying pan.
Add a handful of the spinach leaves to two large bowls and then add the frying pan contents and serve.
Recipe by
Food & Fitness Always
at http://foodandfitnessalways.com/recipe-paprika-chicken-spicy-sweet-potato-salad-4799/