(RECIPE) Lemon & Paprika Fish with Crushed Potatoes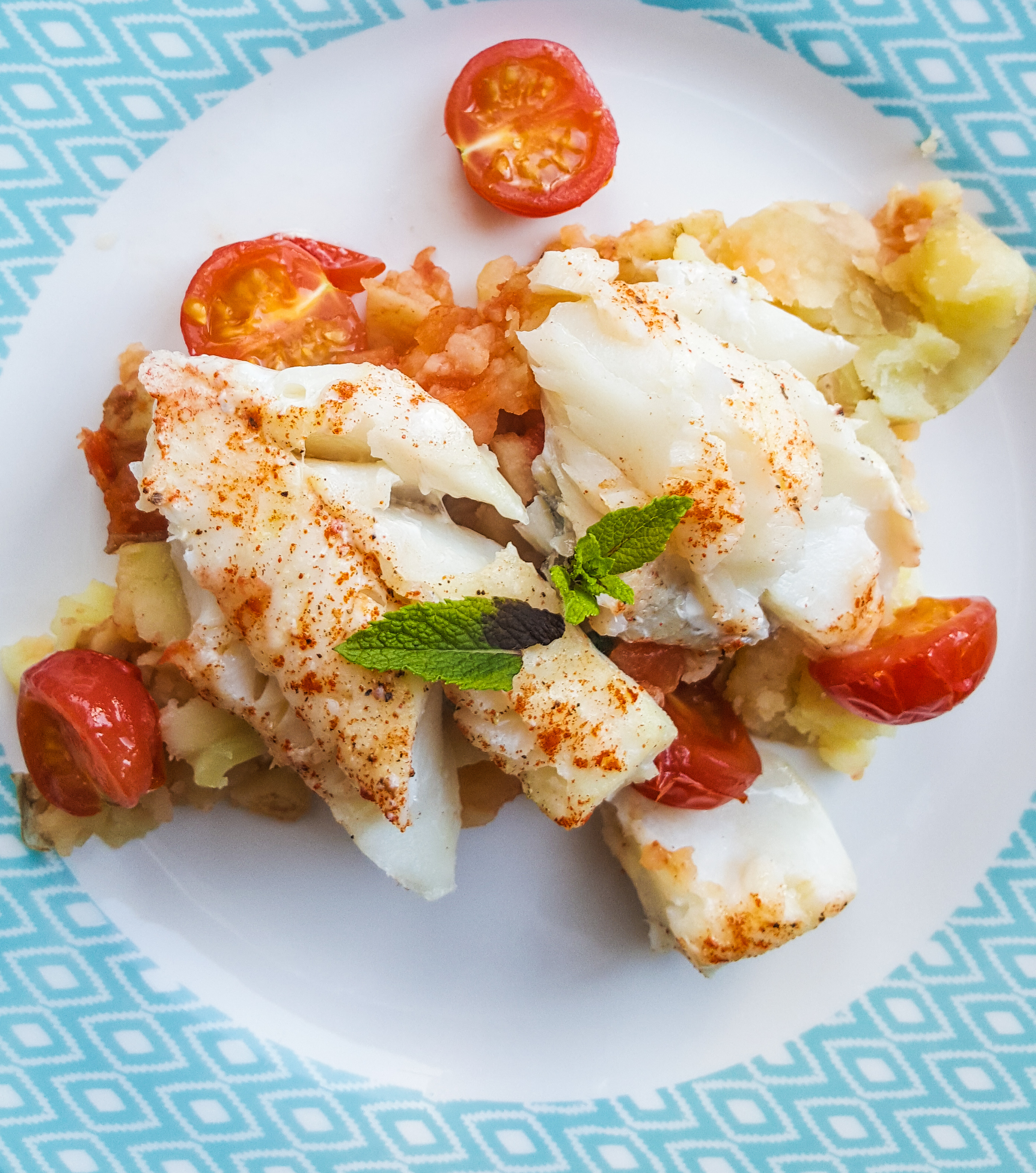 2 White Fish Fillets (cod, haddock, or any other white fish)
Salt & Freshly Ground Pepper
8-10 Cherry Tomatoes (halved)
1 Slice of Lemon
Fresh Mint Leaves
2 teaspoons Paprika
Crushed Potatoes
Large Handful of New Potatoes
Salt
Fresh Mint Leaves
Fresh Salsa
Pre-heat the oven to 220C (conventional) or 200C (fan-assisted).
Place each fillet on top of a large enough piece of foil to wrap it in and season with salt & freshly ground pepper.
Add the paprika, lemon, cherry tomatoes & mint leaves to each piece of fish and fold over the edges of the foil to make a parcel.
Pour some cold water over an oven tray and place the fish parcels on top and then into the oven for 15 minutes.
Meanwhile place the new potatoes, salt and mint leaves in a large saucepan, along with enough water to cover and boil for 15 minutes.
Once the time is up, drain the contents using a colander and return them to the saucepan along with the fresh salsa and lightly crush with a potato masher.
Unwrap each fish parcel and place the contents over the crushed potatoes on a large enough plate and serve.
Recipe by
Food & Fitness Always
at http://foodandfitnessalways.com/lemon-paprika-fish-4593/