Creamy Chicken Curry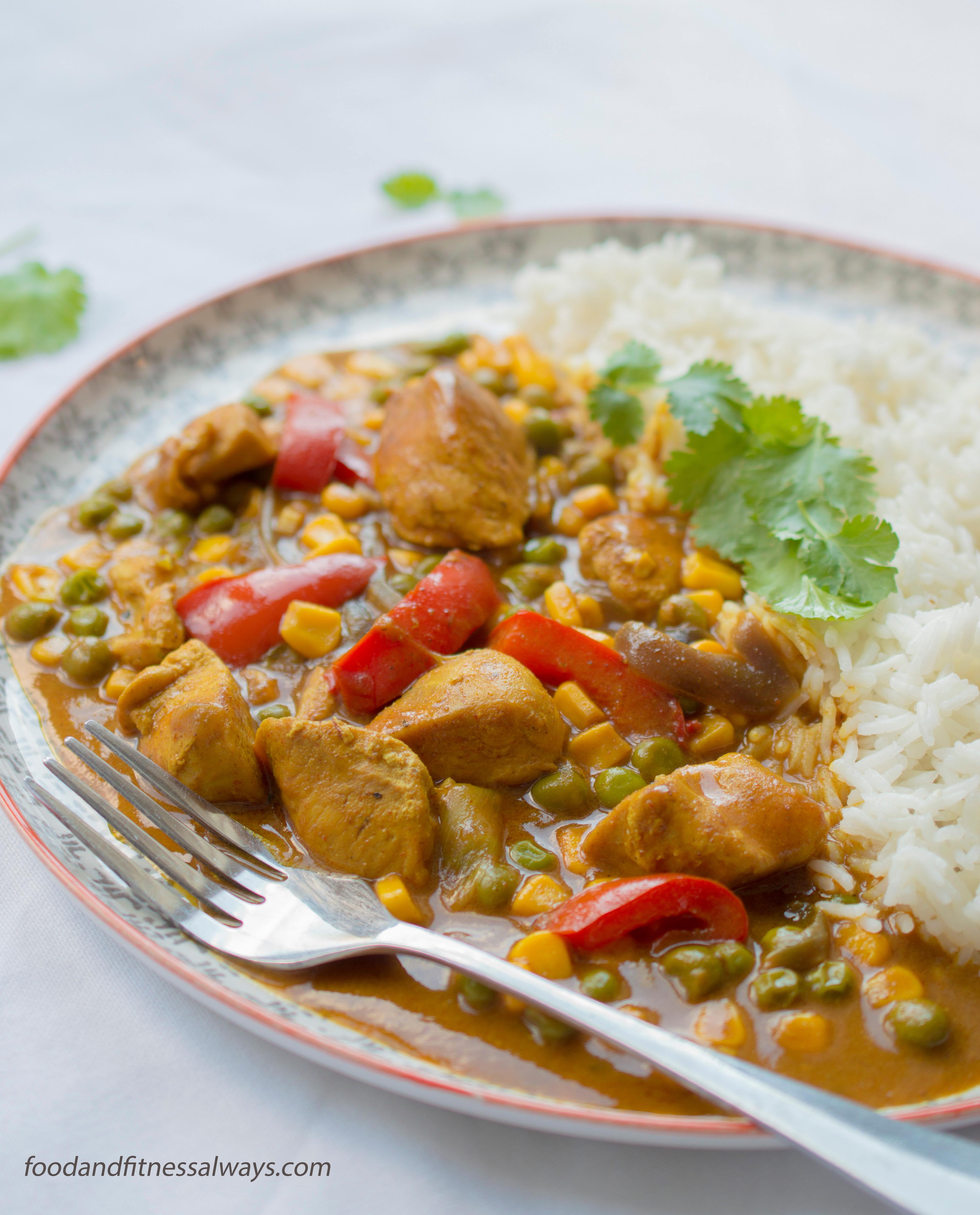 2 tablespoons Olive Oil
1 Red Onion (sliced)
Salt & Freshly Ground Pepper
1 teaspoon Turmeric
1 teaspoon Paprika
1 teaspoon Ground Coriander
1 Garlic Clove (crushed)
1 Red Pepper (sliced)
1 tbsp Chinese Curry Paste
200ml Coconut Milk
200ml Chicken Stock
100g Frozen Sweetcorn
100g Frozen Peas
Heat a large casserole dish on a medium-high heat and add the olive oil for a few minutes.
Add the red onion for 2-3 minutes then add the chicken along with the salt & pepper and cook for 12 minutes, turning the chicken regularly.
Once the chicken has browned add the turmeric, paprika and ground coriander along with the red pepper and crushed garlic.
Meanwhile boil the kettle and once boiled make the stock in a separate jug. Add the chinese curry paste, coconut milk and the stock to the casserole dish.
Place the lid on and increase the heat. Once the mixture is boiling reduce the heat to medium and leave for 20 minutes to simmer.
After 20 minutes add the sweetcorn and peas and leave the lid off. Increase the heat slightly to reduce the mixture to a sauce-like consistency (if you are making rice, start cooking it at this point).
Continue to reduce the curry for a further 10-15 minutes, taste and adjust the seasoning if necessary and serve.