Balsamic Mango with Avocado & Chicken Salad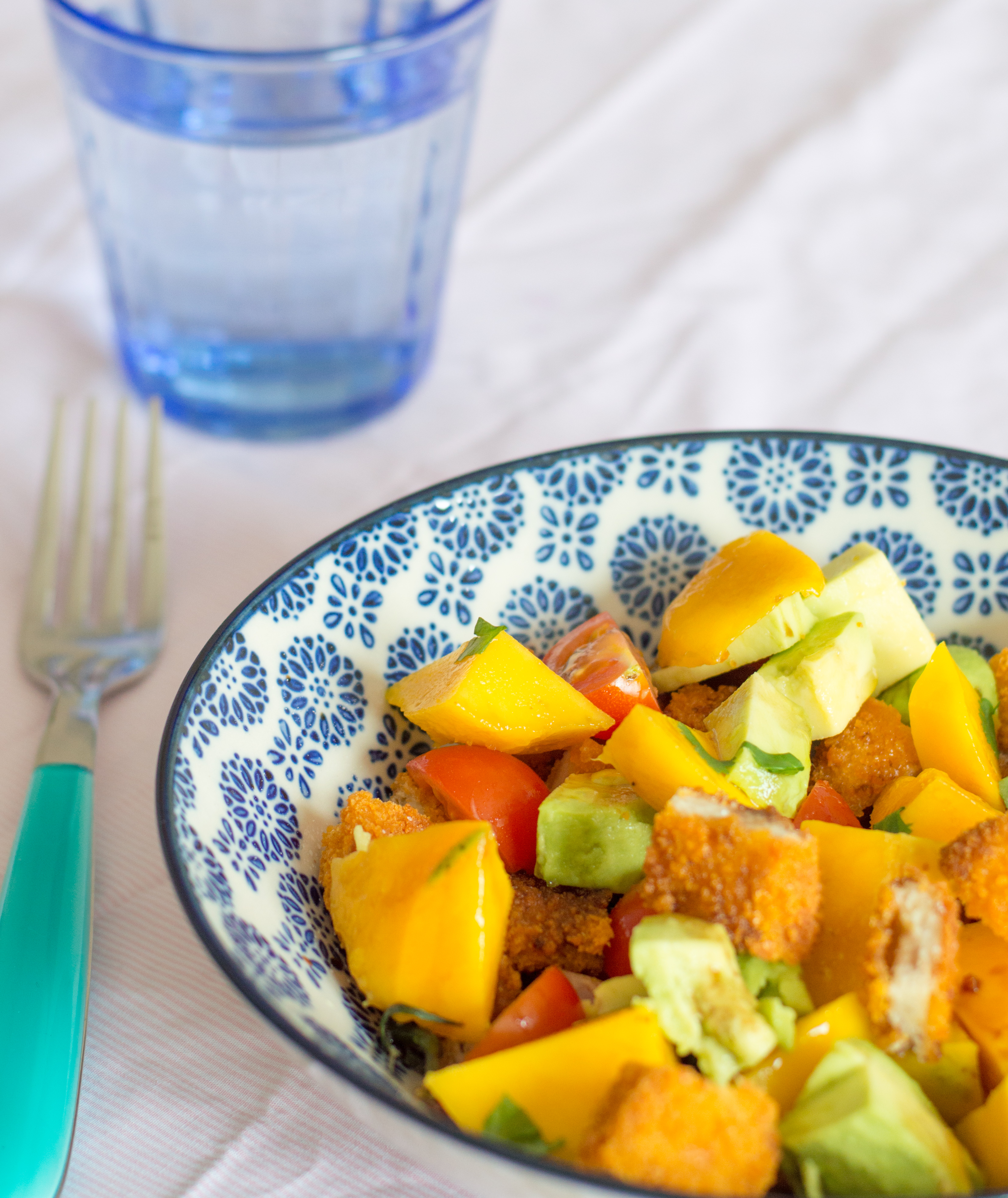 2 Breaded Chicken Burgers
1 Mango (cut into chunks)
1 Avocado (cut into chunks)
50g Cherry Tomatoes (halved)
Fresh Coriander (finely chopped)
Olive Oil
Balsamic Vinegar
Pre-heat the oven to 220C (200C fan-assisted).
Once heated add the chicken burgers and cook for 15 minutes.
Meanwhile add the mango, avocado & cherry tomatoes into a bowl.
Remove the chicken burgers from the oven and cut into chunks then add them to the salad bowl.
Pour over a few teaspoons of the olive oil and balsamic vinegar, mix well and top with the coriander.
Recipe by
Food & Fitness Always
at http://foodandfitnessalways.com/balsamic-mango-avocado-chicken-salad-4155/