Chicken & Sweetcorn Soup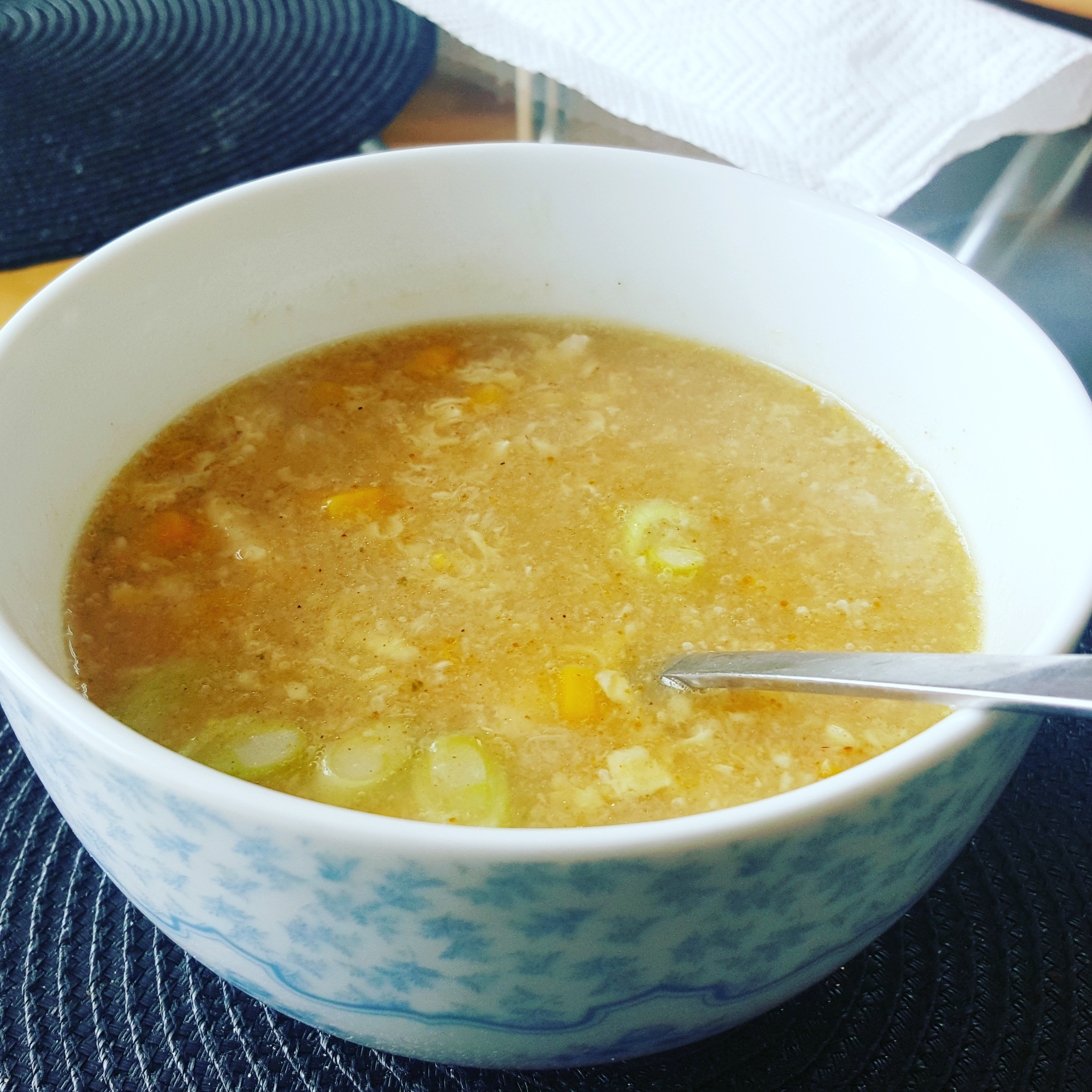 1 Small Can of Sweetcorn (drained)
200g GSN Cooked Chicken (thinly sliced)
1 Egg White
1 teaspoon Salt
2 teaspoons Sesame Oil
3 teaspoons Cornflour
1 Egg (beaten)
800ml Chicken Stock
1 tablespoon Curry Powder
1 tablespoon Shaoxing Rice Wine
1 teaspoon Caster Sugar
1 Spring Onion (finely chopped)
Place the sweetcorn into a small bowl once it has been drained.
Place the sliced cooked chicken into a separate bowl with the egg white, salt, sesame oil and 1 teaspoon of the cornflour and mix well, then place into the fridge to chill.
Pour the stock into a large saucepan and bring to a simmer on a medium heat.
Simmer for 10 minutes uncovered then add the shaoxing rice wine along with the curry powder, another teaspoon of salt and the sugar.
Pre-mix 2 teaspoons of water with the remaining 2 teaspoons of cornflour, then pour into the saucepan.
Bring the mixture to the boil by increasing the heat, then to a simmer by reducing the heat, for a further 5 minutes.
Add the chicken mixture from the fridge to the saucepan along with the additional beaten egg and sesame oil.
Pull the egg into long strands using a fork.
Ladle into bowls and garnish with spring onions.