Flapjacks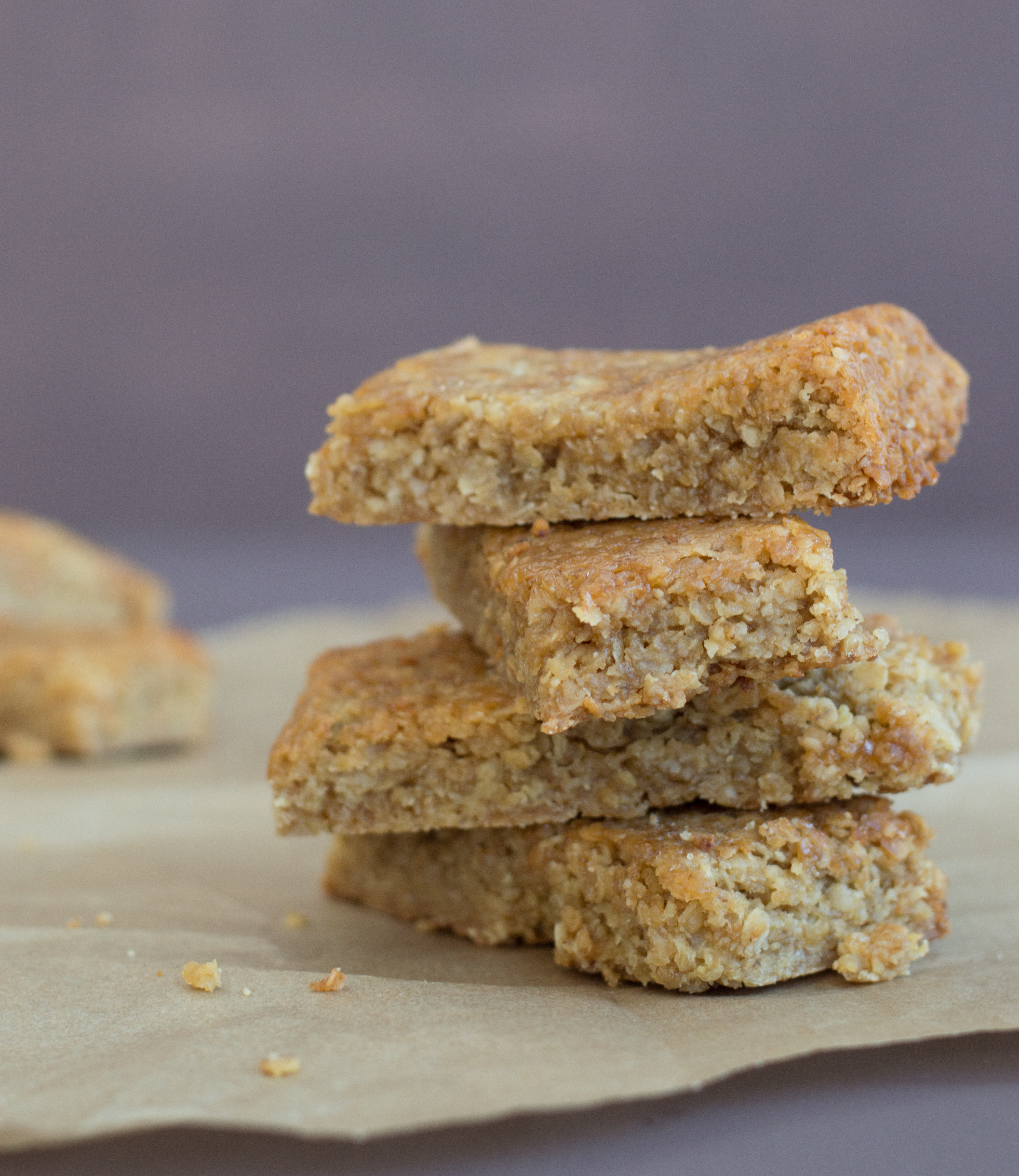 240g Unsalted Butter (cut into chunks)
225g Golden Syrup
180g Demerara Sugar
350g Rolled Oats
Heat a large saucepan on a medium heat and gently melt the butter.
Pre-heat the oven to 160C (fan-assisted).
Once the butter has almost all melted add the syrup and sugar and lightly mix with a balloon whisk.
Add the rolled oats and mix well with a wooden spoon to fully combine.
Pour the mixture out into a square, non-stick brownie tin and flatten with the back of a metal spoon so that it's spread evenly.
Bake for 20 minutes, then leave to cool for a further 20 minutes before turning it out onto a wooden board for dividing.